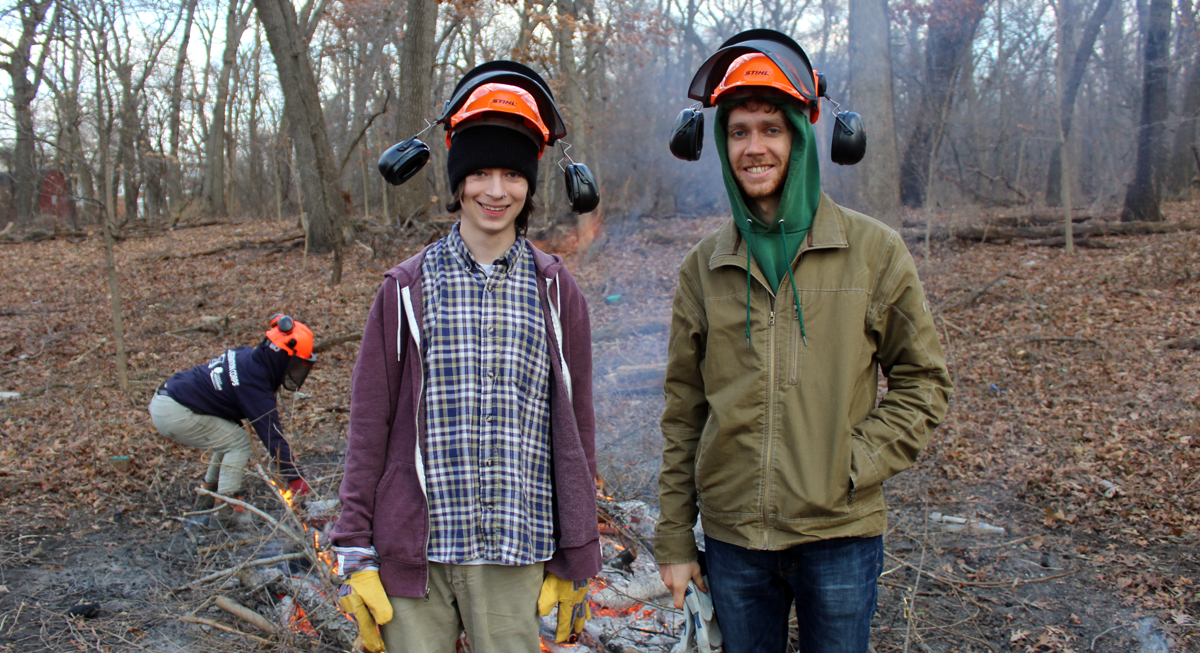 Forest Preserve Foundation Internships
The Forest Preserve Foundation's story begins with its founding in 2006 and the foresight that tax dollars would be needed to be supplemented to fully realize the visionary goals of the Forest Preserves of Cook County.  Since 2012, the Foundation has granted more than $1.5 million to support conservation, recreation and education in the Preserves.
To help further our program goals, we offer enthusiastic and talented college-level students internship opportunities in our offices. They get to learn about the Forest Preserves of Cook County, the role of philanthropy in the community and the importance of protecting our public lands. In addition to assisting with program needs, interns visit various conservation sites and interact with Corps members and Preserves' professional staff.
Training experiences available to interns
Raisers Edge database training
Fundraising training, phone and mail solicitations
Grantee site visits, proposal review
Board of Directors material development
Assignments and responsibilities
Writing blog posts, profiles of grantees' programs
Contributing to donor prospect research
Contributing to social networking strategy that will increase the Foundation's  profile and raise its visibility
Assisting with data entry in Raiser's Edge fundraising software
Board of Directors material development and meeting staffing
Requirements
An interest in the outdoor and stewardship of public lands
Keen organizational skills
Familiarity with marketing computer software and online applications
Excellent verbal and written communication skills
To apply send resume and cover letter to:
Shelley A. Davis
President
Forest Preserve Foundation
69 W. Washington Street, Suite 2040
Chicago, IL 60602
shelley.davis@forestpreservefoundation.org
www.forestpreservefoundation.org
About the Foundation
Mission
The Foundation's mission is to engage in protecting and restoring the treasured natural habitats within the Forest Preserves of Cook County and to enhance the outdoor experiences of all communities. We do this by encouraging and administering private gifts to further the Forest Preserve's mission and goals.
Programs we support
Our programmatic goal is to increase access to the Preserves for a greater diversity of visitors and to deepen their awareness, appreciation and commitment to the health of the Preserves. Our ongoing initiatives include:
Conservation Corps: Summer and year-round internships for teenagers and young adults to gain paid work experience and exposure to careers in conservation, while advancing restoration goals in the preserves.
Public Art and Nature Play: Creative, educational and recreation areas designed to bring individuals into the preserves for fun and interactive experiences.
Memorial Benches and Trees: Opportunities of those who wish to honor a special person or occasion in the preserves.