Conservation Cup, Thursday, Sept. 12, 2019
George W. Dunne National Golf Course, Oak Forest, IL
The Conservation Cup is the premier fundraiser for the Forest Preserve Foundation. All net proceeds of the event help us support the Forest Preserves of Cook County's mission and the programs that make these natural habitats a healthy and safe environment. Sponsors help make the Forest Preserves of Cook County a more wonderful place to explore, play and learn.
Claire Williams and Justin Erkfritz-Gay, 2019 Conservation Cup co-chairs
New this year: celebrity golfers, helicopter ball drop

9 a.m.  Registration opens, Continental breakfast
10:30 a.m. Bears arrive, celebrity photos begin
10:45 a.m. Photos with County Board President Toni Preckwinkle
11 a.m.  Cart Line Up, Welcome, & Tee-Off
11:45 a.m.* Shotgun Start, golf with a Bear drawing
4:30 p.m.  Cocktail reception
5 p.m. Helicopter ball drop
5:30 p.m. Dinner program begins
*Lunch served during tournament     
Two retired Chicago Bears players, Otis Wilson and James Otis "Big Cat" Williams will join us.
Helicopter ball drop. Watch video. If the ball with your number on it lands closet to the pin, you win.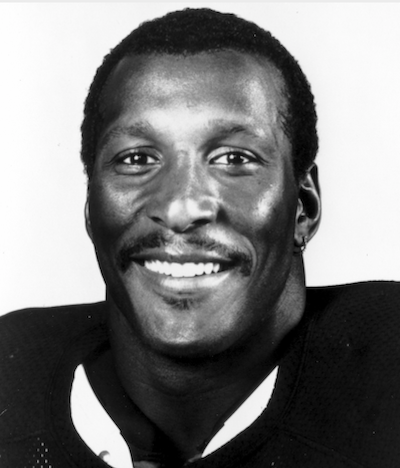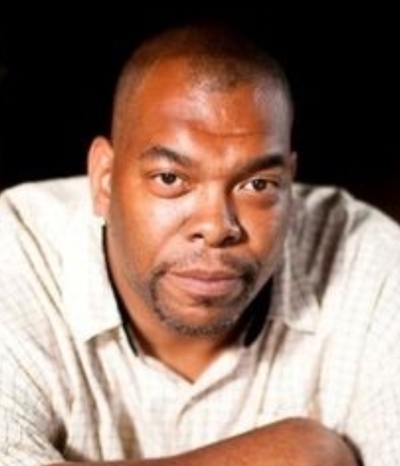 Additional Cup packages
Cheats and course games package $50
Cheats
Red Bomb -Team has the opportunity to move up to the red tees for a men's group and a women's group can move up to the Fairway.
1 Mulligan - Chance to re-hit a shot.
1 - 3 foot string - They can use the length of the string to move the ball forward. Typically used on the putting green to hole a missed putt at no cost of a stroke.
1 Throw - Get to throw the ball without costing a stroke. 
Helicopter ball drop: 3 balls for $20
Course games
Air Cannon
Hole-in-One
Putting Contest
Each cheat package will also have a raffle ticket for the "Golf with a Bear" raffle.  Two winners will be drawn just before tee-off.  Winners' foursomes will each play with one of the former Chicago Bears.
Additional tickets for the "Golf with a Bear" raffle will be available for $20 each.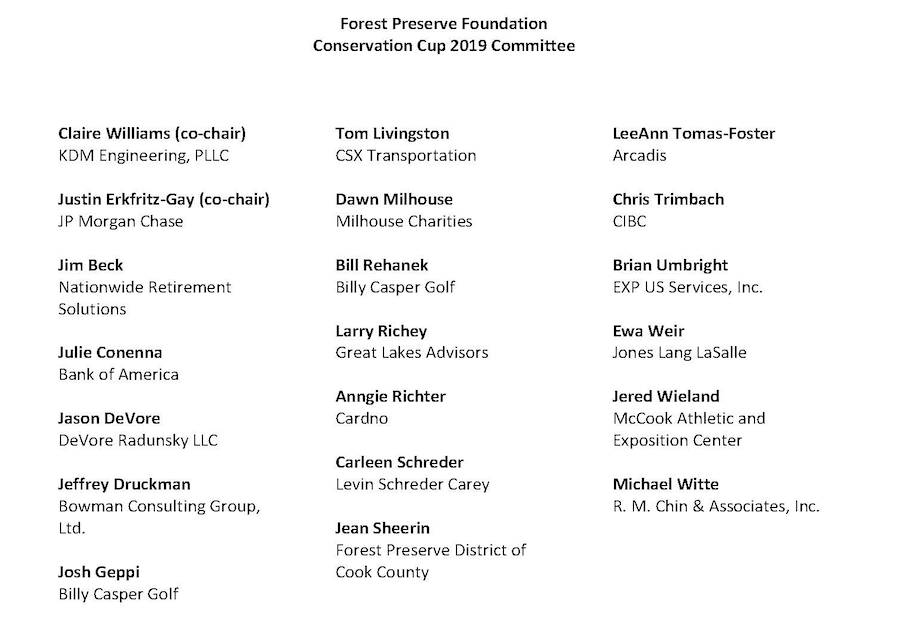 Forest Preserve Foundation Staff
Shelley Davis, Executive Director and President
Clarmarie Keenan, Development Manager
Cassandra West, Communications/marketing manager
Conservation Cup Event Support
Tailored Events, Inc.
Forest Preserves of Cook County Staff
Jean Sheerin, Deputy Director of Permits, Rentals, and Concessions