Conservation Cup, Sept. 12, 2019
The Conservation Cup is the premier fundraiser for the Forest Preserve Foundation. All net proceeds of the event help us support the Forest Preserves of Cook County's mission and the programs that make these natural habitats a healthy and safe environment. Sponsors help make the Forest Preserves of Cook County a more wonderful place to explore, play and learn.
Claire Williams and Justin Erkfritz-Gay, 2019 Conservation Cup co-chairs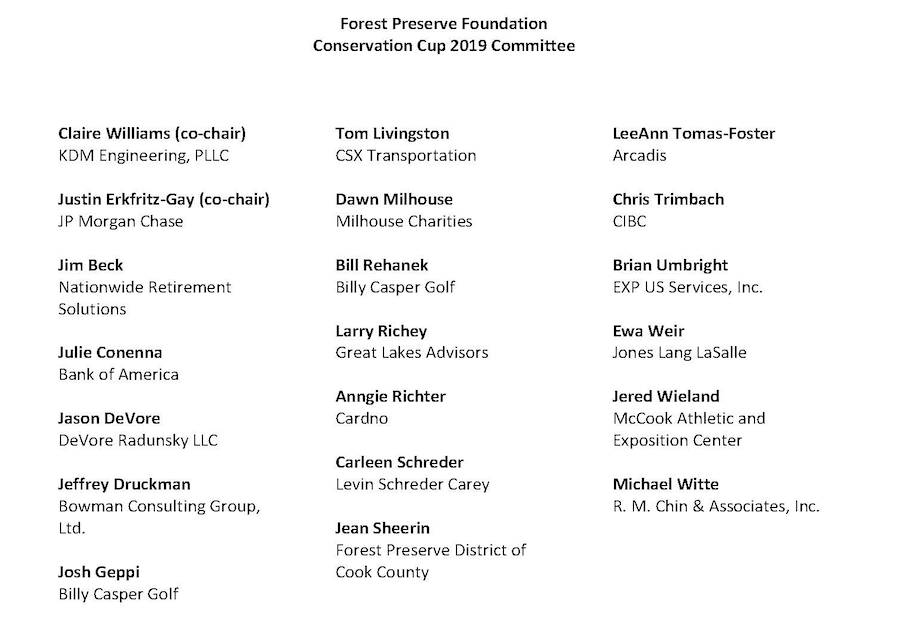 Forest Preserve Foundation Staff
Shelley Davis, Executive Director and President
Clarmarie Keenan, Development Manager
Cassandra West, Communications/marketing manager
Conservation Cup Event Support
Tailored Events, Inc.
Forest Preserves of Cook County Staff
Jean Sheerin, Deputy Director of Permits, Rentals, and Concessions