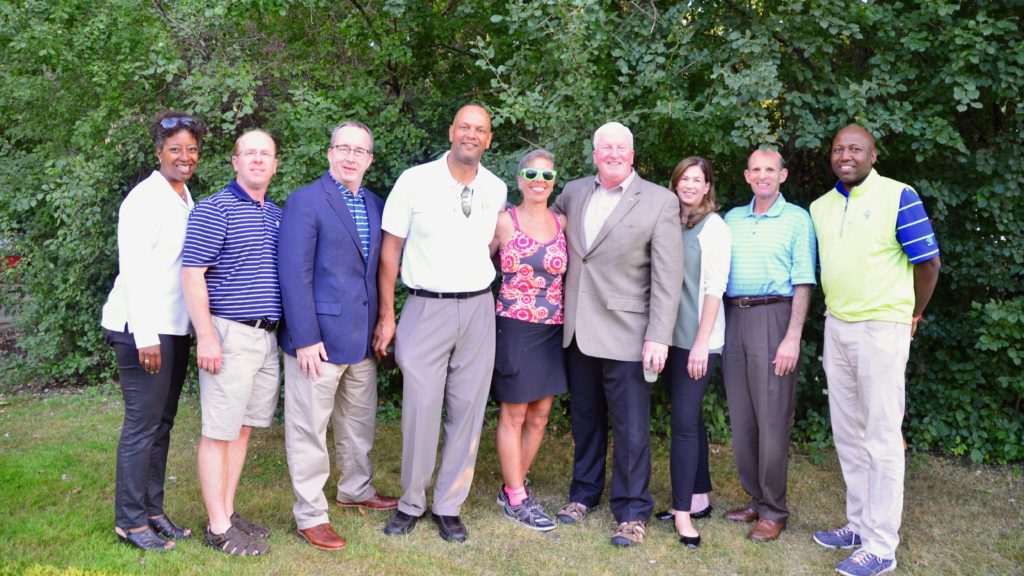 Shelley A. Davis,  President
With more than 25 years of experience in the nonprofit sector, ranging from direct service to advocacy and philanthropy, Shelley joined the Forest Preserve Foundation in 2013 as its first executive director. Previously, Shelley was vice president of programs and advocacy for Chicago Foundation for Women and national adviser to the Women's Initiative for Self-Employment. Shelley is a lecturer and senior mentor at The University of Chicago's Harris School of Public Policy, focusing on the public policy impact of nonprofit and philanthropic organizations. She serves on the Illinois Commission on Juvenile Justice and is the chair of the Board of the Albert Pick Jr. Fund. Shelley is a member of the Board of Trustees of Lawrence University, where she earned a bachelor's degree in psychology. She holds a master's in urban planning and policy from University of Illinois at Chicago.
In 2017, UIC's College of Urban Planning and Public Affairs honored Shelley with the Jim Marek Alumni Appreciation Award,  which recognizes individuals for their dedication to the fields of urban planning and public administration and their contributions to the development of the college's students and alumni. In February 2018, Make It Better recognized Shelley as one of Chicago's Top Black Women of Impact.
Shelley was inspired to join the Forest Preserve Foundation because she believes access to nature—recreation and education opportunities—is important for all children and families. In her spare time, Shelley enjoys sitting, walking and biking outside, and learning more about birds and plants with her two children. Contact Shelley at 312-603-8349 or shelley.davis@forestpreservefoundation.org.​
Clarmarie I. Keenan, Development Manager
Clarmarie has more than 15 years of experience in non-profit management, operations, and development and advancement. Most recently she was the Director of Institutional Advancement for VanderCook College of Music and previously the Executive Director of the Nineteenth Century Club. Clarmarie has also served as an elected official on the Oak Park Township Board. She completes her term representing the Town Board on the Community Mental Health Board in June 2017. In May 2017, Clarmarie will be sworn in as Supervisor of the Township for a four-year term. Clarmarie holds an undergraduate degree in sociology and psychology from the University of Michigan. She received her graduate degree in Human Services from Concordia University Chicago.
Born and raised in the northwest suburbs, Clarmarie has always regarded the Forest Preserves as a real treasure - providing opportunities for relaxation, exploration, and inspiration every season of the year. She looks forward to working with the Foundation to support the Preserves, its facilities, and programs. Outside of work, Clarmarie enjoys reading, gardening, cooking, photography, spending time with family and friends, and enjoying all the culture and entertainment Chicago has to offer.​