Interim development manager

Laura Perlow has worked with many of Chicago's arts and culture not for profit institutions for the past 25 years. Before joining the Forest Preserve Foundation, she worked with Equal Hope as a consultant and was Interim Director of Corporate Relations for the Field Museum. She successfully led development efforts for the Chicago Humanities Festival and spent eight years in development at the Lyric Opera of Chicago.
Laura holds an MFA degree from the Yale School of Drama and a BFA in Theatre from the University of Illinois at Urbana-Champaign.
She loves spending time in nature, especially camping and hiking. She also likes to cook, read, and practice yoga.
Contact her at:
laura.perlow@forestpreservefoundation.org.​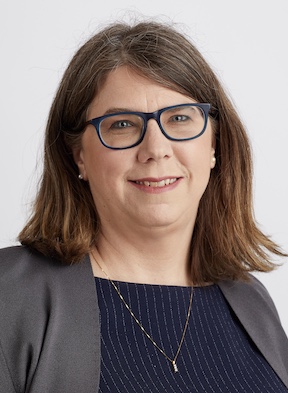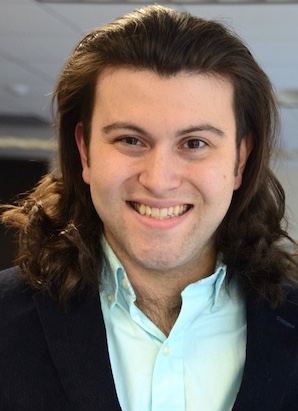 Sam Davis, Development Associate
Sam is a 2019 graduate of Elmhurst College, where he earned a bachelor's degree in political science and urban studies. He worked at the school as an intern, raising money for the annual fund, and later at the office of Conference and Event Services,  and moonlighted as the school mascot, Victor E. Bluejay.
Sam's interest in public policy and social equity developed into a passion, informing many of the campus activities he enjoyed.  Sam participated in Model United Nations,  and drafted creative legislation for the American Model United Nations conference in Chicago. He also served as the interim president of Elmhurst College Democrats.
Sam was born and raised in Madison, Wis. He inherited his love of nature from his father, Steve, an author and professor at Edgewood College. Sam's hobbies include hiking, photography, and cycling, both as a means of transportation and recreation. He owes a lot to the Forest Preserves of Cook County and DuPage Counties, and is happy to express his gratitude through his work at the Forest Preserve Foundation.
Contact him at:
samuel.davis@forestpreservefoundation.org.​
Cassandra West, Communications and marketing manager
Cassandra spent more than 20 years working as an editor and writer for daily newspapers, including the Chicago Tribune, Chicago Sun-Times and Kansas City Star. She has wide ranging experiences in corporate and non profit communications as a staff member and consultant, with an emphasis on social justice and environmentalism. She is a former director of communications for Chicago Foundation Women and adjunct lecturer at Northwestern University's Medill School of Journalism.
Cassandra has a bachelor's degree from Mount Holyoke College in Massachusetts and studied U.S. history at Northwestern University. She reads widely on topics related to the environment, government and history.  She enjoys hiking and sharing her nature photos on Instagram. A passion for community gardening led to her to found, Seeding Chicago, a blog covering the city's urban agriculture movement.
Contact her at cassandra.west@forestpreservefoundation.org.​