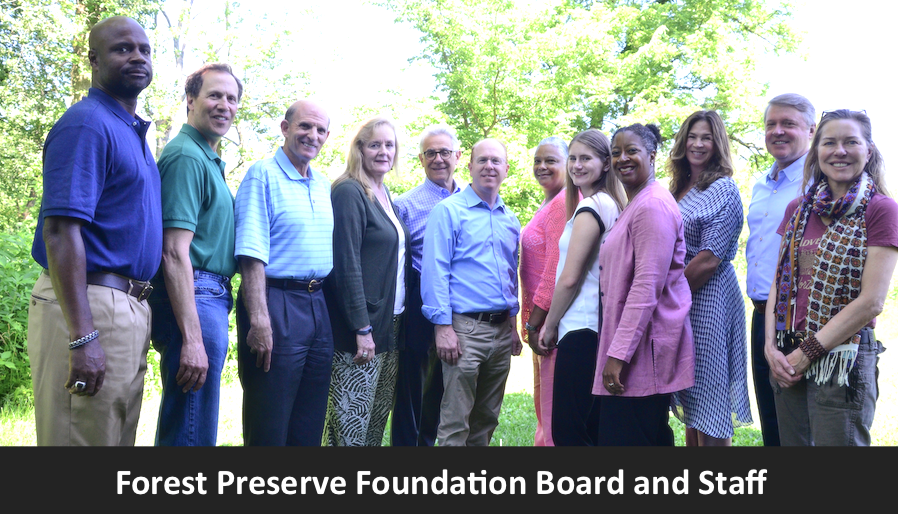 Forest Preserve Foundation Board of Directors
Stuart A. Cohn, Chair, Attorney
Jim Beck, Nationwide Retirement Solutions
Leslie G. Fenton, Managing Director, Pricewaterhouse Coopers, Corporate Finance LLC
Stephen B. Friedman, SB Friedman Development Advisors
Jeffrey Gray, Partner, Barnes & Thornburg LLP
Eleanor Grumman
Tom Lanctot, Vice Chair;  CEO, Catholic Investment Services
Howard Learner, Executive Director, Environmental Law & Policy Center
Mark Lester, Treasurer; Senior Vice President, Government & Institutional Banking Group, Wells Fargo Bank, N.A.
Tom Livingston, Immediate Past Chair, Regional Vice President, CSX Transportation 
Albert Pritchett, Chair Emeritus; Retired Chief Administrative Officer for Cook County
Arnold Randall, General Superintendent, Forest Preserves of Cook County
Theresa Salus, Regional Experience Manager, REI
Dr. Stuart Strahl, President/CEO, Chicago Zoological Society
LeeAnn Tomas-Foster, Conservation Cup Co-Chair, Chicago City Executive, Arcadis
Ewa Weir,  Conservation Cup Finance Committee; Senior Vice President, Jones Lang LaSalle
Claire M. Williams, Secretary; Conservation Cup Co-Chair, Executive Vice President, KDM Engineering.
Representing the Forest Preserve District
Eileen Figel, Deputy General Superintendent, Forest Preserves of Cook County
Cathy Geraghty, Director of Strategic Initiatives, Forest Preserves of Cook County
---
Board news
NOVEMBER 2019: Theresa Salus and LeeAnn Tomas-Foster named to Foundation board of directors
MARCH 2019: Jim Beck and Stephen Friedman join Foundation board
MARCH 2018: Kerri Daniels, business development director, joins Foundation's board
FEBRUARY 2017: Two Business leaders join Foundation's board 
JULY 2016: Corporate leaders join the Foundation board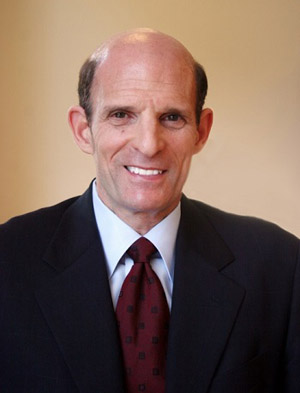 Stuart Cohn, board chair
Cohn is serving his second term as Forest Preserve Foundation Executive Committee chairman.
An attorney, Cohn has been involved with the Foundation since its inception. In 2006, Albert Pritchett, former chief administrative officer for the Cook County Board, called on Cohn's legal expertise to help to set up the Foundation.
"The motivating idea was that people who might not want to make contributions to government entities would be willing to make donations to a private charity to support the foundation's mission," Cohn told The Chicago Community Trust in a 2015 interview. "That was really the Foundation's genesis."
Eventually Cohn was asked to serve on the board.
A graduate of the University of Chicago School of Law, Cohn has extensive experience in private practice and as corporate general counsel.
A Winnetka resident, avid exerciser and reader, Cohn and his wife are the parents of four sons.