As 2020 comes to an end, the Forest Preserve Foundation reflects on our impact and the resilience of our community during a year of such upheaval. We also look toward the new year in anticipation of upcoming ecological improvements in the Forest Preserves of Cook County. Here are four key restoration projects beginning next year with support from the Forest Preserve Foundation.
Restoration of Cranberry Slough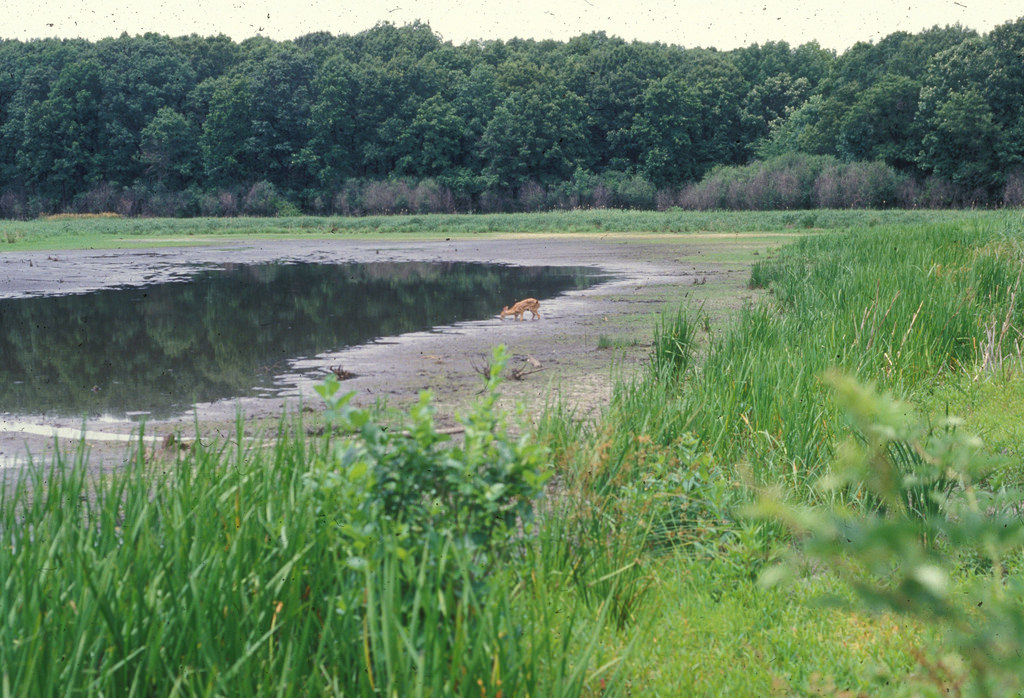 Located in the heart of the Palos Preserves in South-Western Cook County, this wetland habitat is the top priority restoration site for the Forest Preserves of Cook County. The Forest Preserve Foundation has supported restoration efforts in Cranberry Slough Nature Preserve since 2017. Phase III was completed in 2020, restoring 25 acres. The results have shown increased biodiversity and a revival of rare native species such as fire pink wildflowers. However, there is still much to improve. Lack of natural brush fires has led to an overabundance of trees and woody invasives such as buckthorn. Overgrown tree stands harm diverse communities on the forest floor by shading out sunlight and stripping the soil of vital nutrients. Beginning in 2021, Phase IV of the restoration of Cranberry Slough will accomplish 11 acres of selective tree-thinning and invasive removal, promoting the growth of native species on the forest floor and supporting the pollinators that rely on them to survive.
Palos Mountain Bike Trail Improvement
The Forest Preserve Foundation continues its support of the Palos Mountain Bike Trail improvements via a gift from partner REI Co-op. This project will improve native ecology and community engagement through the restoration of five acres alongside a recently completed mountain bike trail in the Palos Preserves. Invasive control and brush removal on a steep ravine slope between the trail and a parallel stream will promote native species growth, improve the natural beauty of the area by opening a vista for visitors to enjoy, and prevent soil erosion caused by invasive species. The Foundation and REI Co-op have supported trail improvements in this area since 2017. As in previous years, volunteer stewards from Chicago Area Mountain Bikers (CAMBr) will participate in a public workday in 2021, once again showing support for the nature trails their community enjoys.
Restoration of Spring Creek Valley Headwater
According to Chicago-area environmental group Openlands, the health of headwaters — tributary systems that feed larger waterways — impacts the health of sites downstream, making restoration projects at headwater sites a uniquely effective tool for broader ecological improvement. The Forest Preserve Foundation supports just such a project: To restore six acres of the Spring Creek Valley headwater in the Spring Lake preserve near Barrington in North-West Cook County. Made possible through the generosity of the Oberweiler Foundation in Barrington, invasive removal in this site in due to kick off in early 2021, with further restorative and invasive control measures continuing into 2022. The project will promote native species, reduce erosion and runoff for cleaner waterways, and improve the ecosystem's water-retention, reducing the impact of flood damage in neighboring and downstream communities.
Restoration of Sweet Woods
In 2021, the Foundation will mark the beginning of its largest and most ambitious restoration project to date. Some 180 acres of native woodland and wetland habitat will be restored to ecological health at Sweet Woods in Southern Cook County, improving the biodiversity and natural beauty of Sweet Woods for neighboring communities to enjoy. Made possible through support from Wells Fargo and the National Fish and Wildlife Foundation, a grant of nearly $300,000, matched by the Forest Preserves of Cook County, will fund large-scale invasive brush mowing as well as more delicate invasive removal by-hand. This work will be conducted over the course of two years by Forest Preserves contractors and conservationists from GreenCorps, a Foundation partner providing conservation work and training for Cook County adults facing barriers to employment.