Since its founding in 2006, the Foundation has granted nearly $2 million to support programs that increase access to the Forest Preserves of Cook County. These programs provide enriching summer internships to young people from low-income familes; fund ecological restoration and trail maintanence work; offer opportunities to honor or memorialize a person or event with a tree planting or bench dedication. We believe that these programs benefit the community and the Preserves.​​
Youth Conservation Corps
Youth who have meaningful connections to the natural world, especially under the guidance of role models, form strong connections to nature and feel empowered to make a difference as stewards of their environment.  They also gain the many benefits of actively playing, exploring and/or working outside.
Conservation Corps programs accomplish habitat restoration goals while providing teens with employment experience, science education, and a self-esteem enriching experience.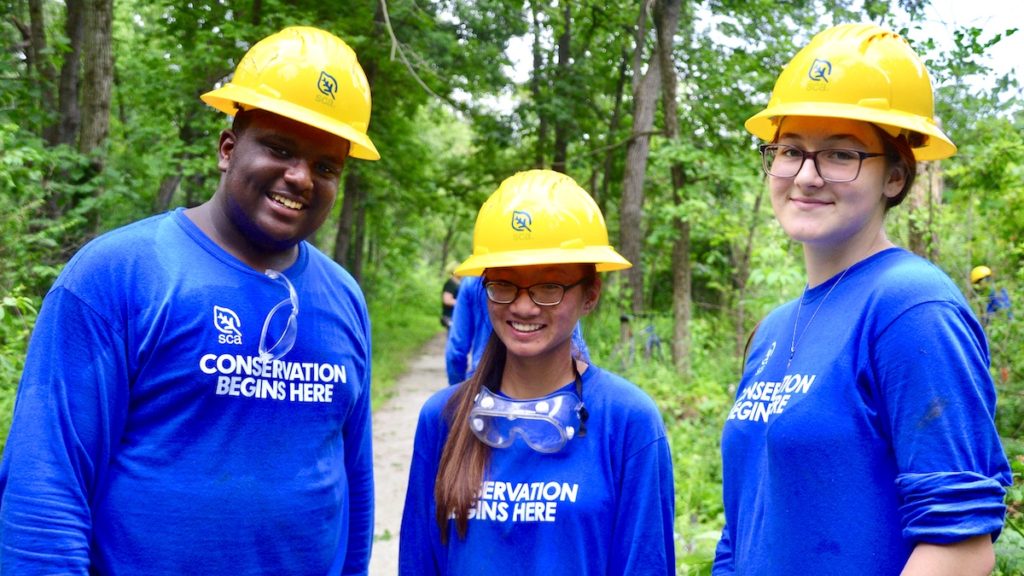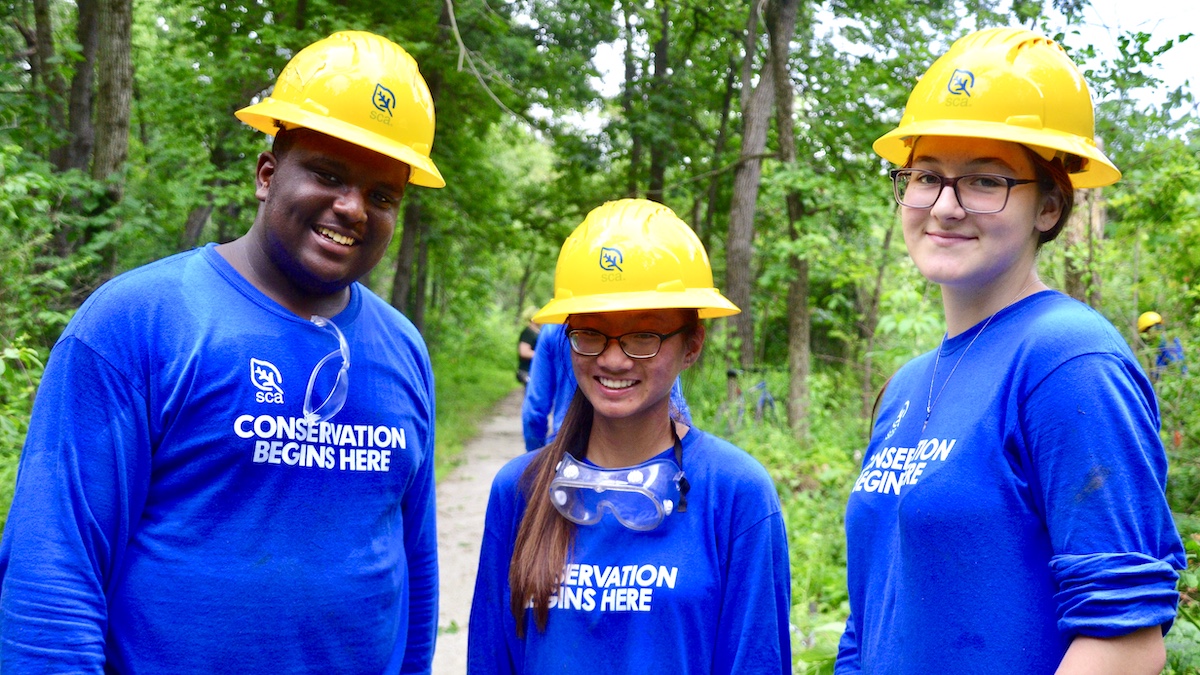 Forest Preserve Foundation priority programs include:

2019 grants awarded
Restoration of Cap Sauers Holding ‐ $250,000
Conservation Corps, Forest Preserve Experience - $75,000
Student Conservation Association - $50,000
Cranberry Slough Restoration - $25,000
Restoration at Galloping Hill Fen ‐ $10,000
Conservation@Home ‐ $5,000
Forest Preserve Experience Program - $11,200
Phase 1 of Oak Woodland Restoration at Schubert's Woods - $4,500
Perkins Woods Shrub Plantings - $1,440
Planting at Brookfield Woods Forest Preserve ‐ $135
2018 grants awarded
Forest Preserve Experience Program — $75,000
Student Conservation Association (SCA) — $50,000
Developing the Next Generation of Outdoor Leaders: Curriculum and Training in Public Engagement — $27,500
2017 grants awarded
Forest Preserve Experience/Conservation Corps — $50,000
Restoration of Cranberry Slough — $48,690
Volunteer Recognition Program — $950
Marriott Employee Workday Supplies — $360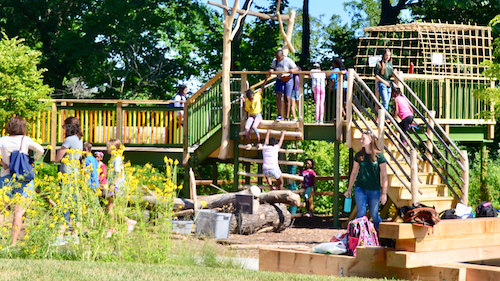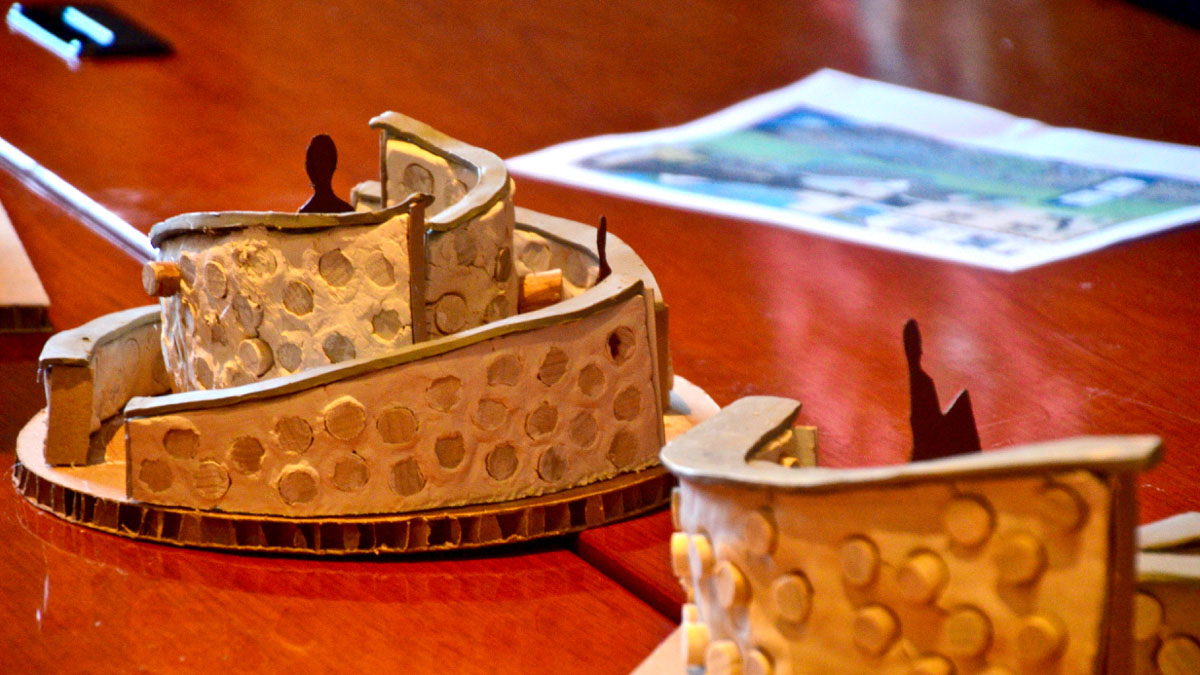 Family programming
The Foundation seeks to make sure everyone has access to the Forest Preserves of Cook County. We raise funds that support Nature Play areas, public nature-based art and camp gear libraries.
The Foundation and the National Recreation Foundation supported the Dan Ryan Nature Play and Recreation project that opened in July 2019.
A grant from the Foundation and CSX funded a public art project at the Forest Preserves General Headquarters and Trailside Museum  in River Forest.  Oak Park River Forest High School art students designed the sculptures,  constructed from buckthorn that had been removed  from Thatcher Woods.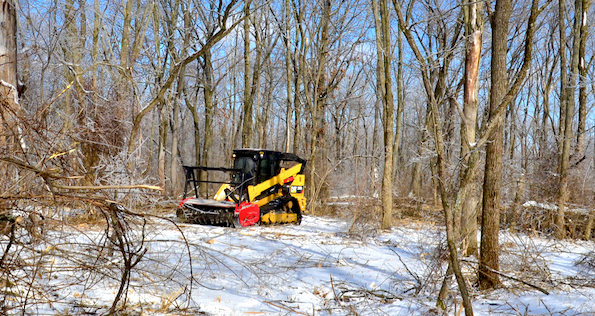 Ecological restoration
Keeping the 70,000 acres of the Forest Preserves of Cook County ecologically healthy is a Foundation priority.  A healthy ecosystem benefits everyone. The Preserves provide natural habitats of many animals and plants. They aid with stormwater management. And all trees in the Preserves help improve our air quality.
To maintain our public lands takes many people—Preserves staff, volunteer stewards, Conservation Corps crews and hired contractors.
The Foundation supports this vital work by raising funds to supplement ongoing restoration projects in the Preserves. We have supported restoration projects in Cap Sauers Holding Preserves, Cranberry Slough, Shoe Factory Road Prairie and Galloping Fen. These efforts make the Forest Preserves more vibrant, resilient and welcoming for everyone.
Interested in getting involved?
Email Shelley A. Davis, President, to discuss ways you can get involved in helping preserve, protect and educate others about all the Forest Preserve of Cook County has to offer.