Since its founding in 2012, the Foundation has granted more than $1.5 million in support of programs that ease youth and family access to the wonders of the Forest Preserves of Cook County and to innovative educational programming. We believe that these experiences improve the health of the community and the Preserves.​​
Youth Conservation Corps
Youth who have meaningful connections to the natural world, especially under the guidance of role models, form strong connections to nature and feel empowered to make a difference as stewards of their environment.  They also gain the many benefits of actively playing, exploring and/or working outside.
Conservation Corps programs accomplish habitat restoration goals while providing teens with employment experience, science education, and a self-esteem enriching experience.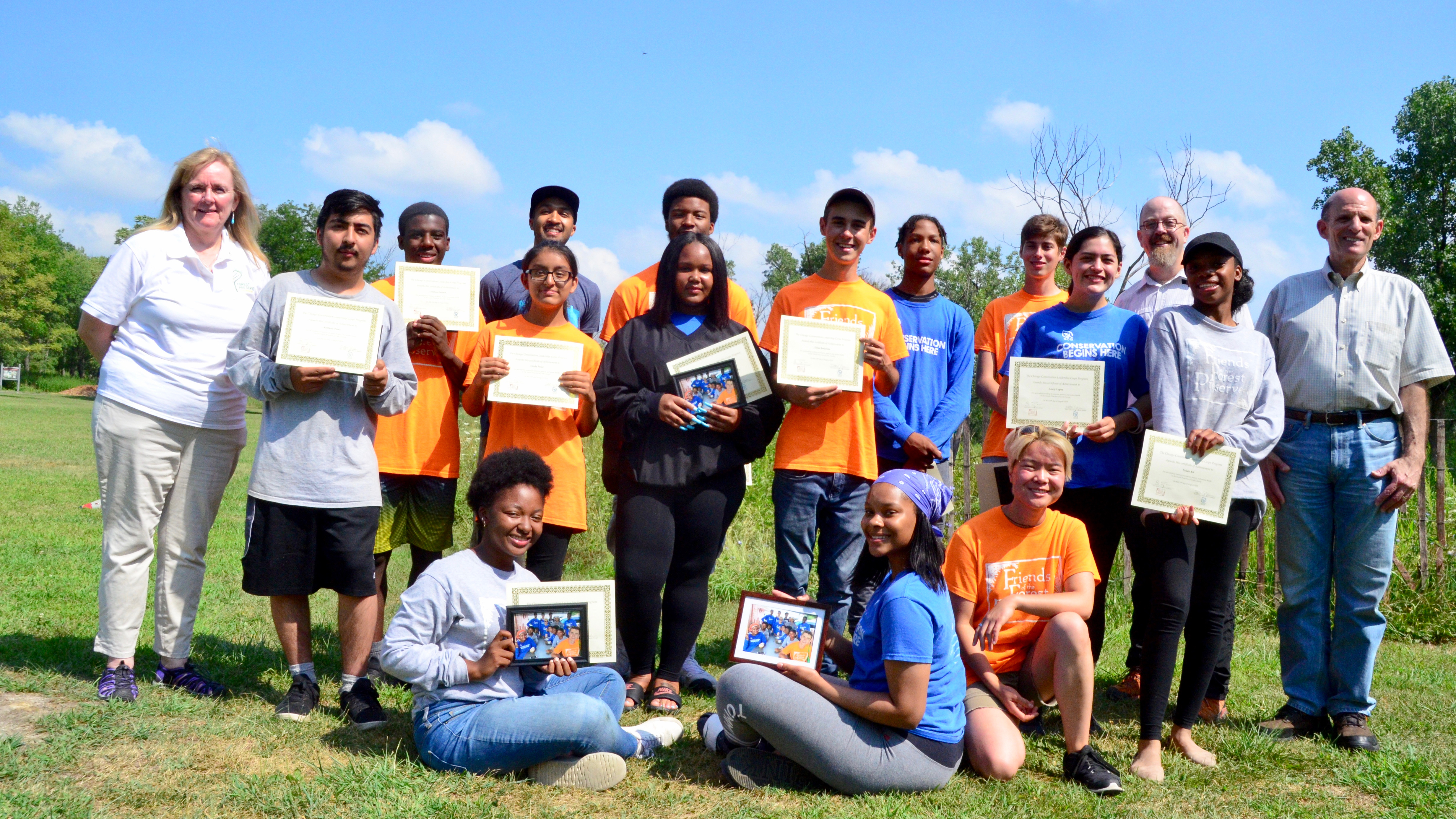 Forest Preserve Foundation priority programs include:

2019 grants awarded
Restoration of Cap Sauers Holding ‐ $250,000
Restoration at Galloping Hill Fen ‐ $10,000
Conservation@Home ‐ $5,000
Planting at Brookfield Woods Forest Preserve ‐ $135
Student Conservation Association - $50,000
Forest Preserve Experience Program - $11,200
2018 grants awarded
Forest Preserve Experience Program — $75,000
Student Conservation Association (SCA) — $50,000
Developing the Next Generation of Outdoor Leaders: Curriculum and Training in Public Engagement — $27,500
2017 grants awarded
Forest Preserve Experience/Conservation Corps — $50,000
Restoration of Cranberry Slough — $48,690
Volunteer Recognition Program — $950
Marriott Employee Workday Supplies — $360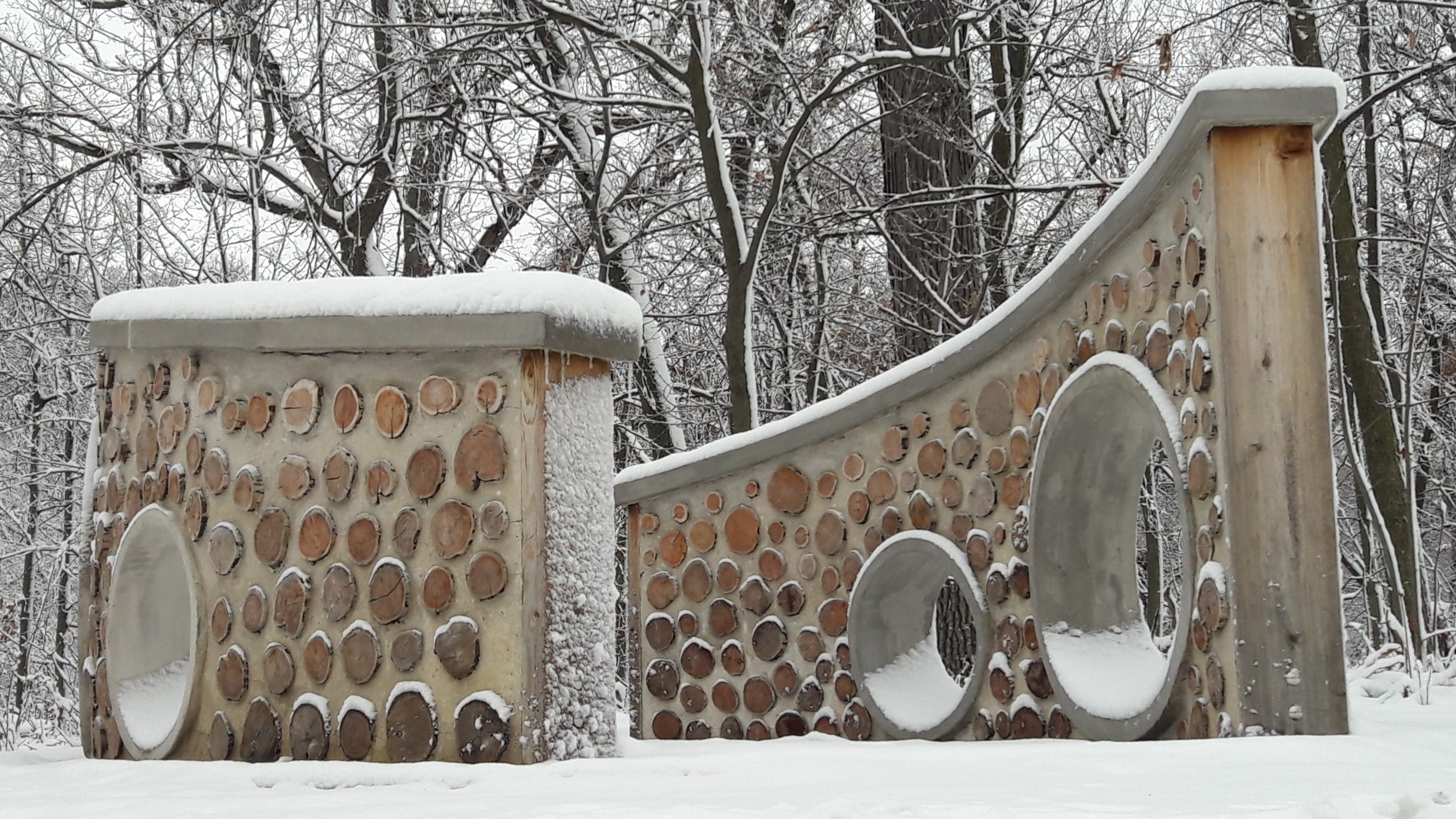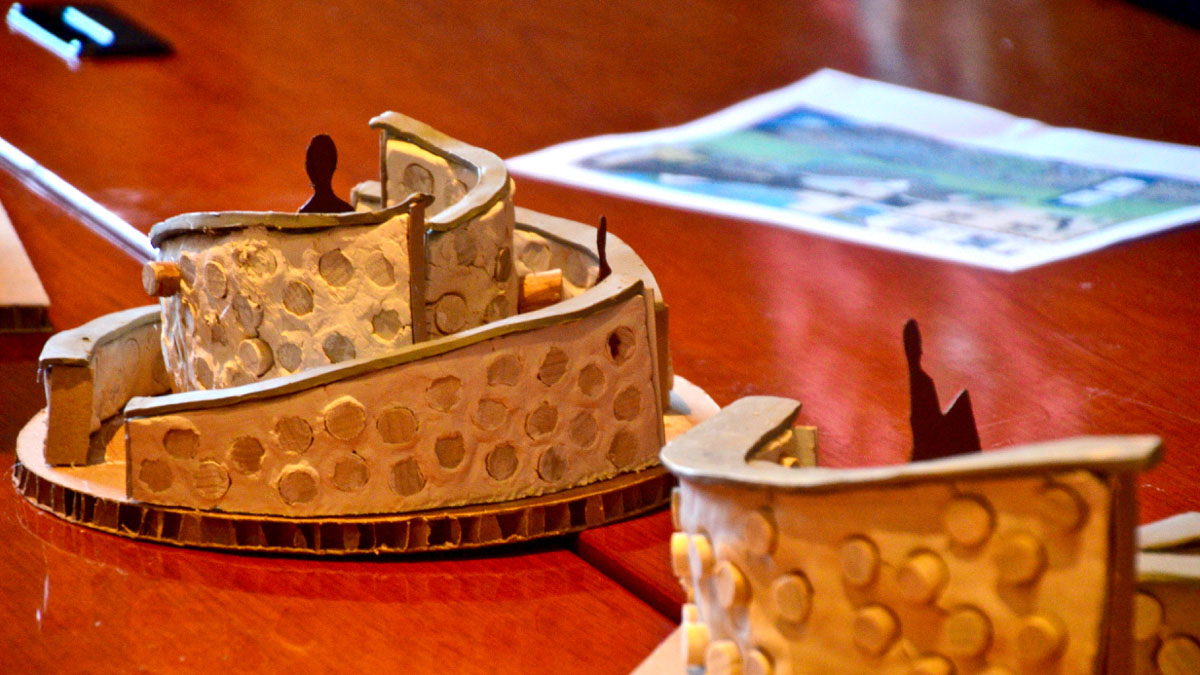 Public art
A $70,000 grant from the Foundation and CSX funded a public art project that was installed in the summer of 2017 at the Forest Preserves General Headquarters and Trailside Museum, both in River Forest.
A dozen Oak Park River Forest High School art students designed the sculptures that were constructed from materials taken largely from nature.
The art pieces are meant to celebrate the role the Forest Preserves plays in the local community. Specifications outlined by the Preserves' Conservation and Experiential Programming Department called for the art pieces to be semi-permanent and constructed of  materials that will naturally decay over time and become part of the landscape.
Read more about the public art grant and project here.
Interested in getting involved?
Email Shelley A. Davis, President, to discuss ways you can get involved in helping preserve, protect and educate others about all the Forest Preserve of Cook County has to offer.