THE OUTDOOR LIFE
By Erin Starkey
What feeds your soul? Brings you calm during a storm? A few years ago, I realized the answer was being outdoors.
I was working as the director of a mental health department for a large local non-profit. This was work that I loved and was at times also very emotionally and physically draining.
It had been a particularly long week, and as I sat at my desk on a Friday afternoon I found myself wanting to go "home." Not to my South Side Chicago apartment, but back to the Pacific Northwest, where I was raised and lived the earlier adult years of my life. My spirit always felt rested and restored there. Being a native of that part of the country, I took for granted that my physical environment fed and healed my soul in ways I wasn't experiencing in Chicago.
Even in spite of frequent efforts to run or bike on the picturesque Chicago lakefront trail, flood my apartment and office with natural light or simply being outdoors as much as possible, I needed more. Craving the escape of trees, water, mountains, and fresh air that, to date, only the West Coast and international travel had given me. There is research in books like "The Nature Fix" that proves this sense of craving and healing process to be true.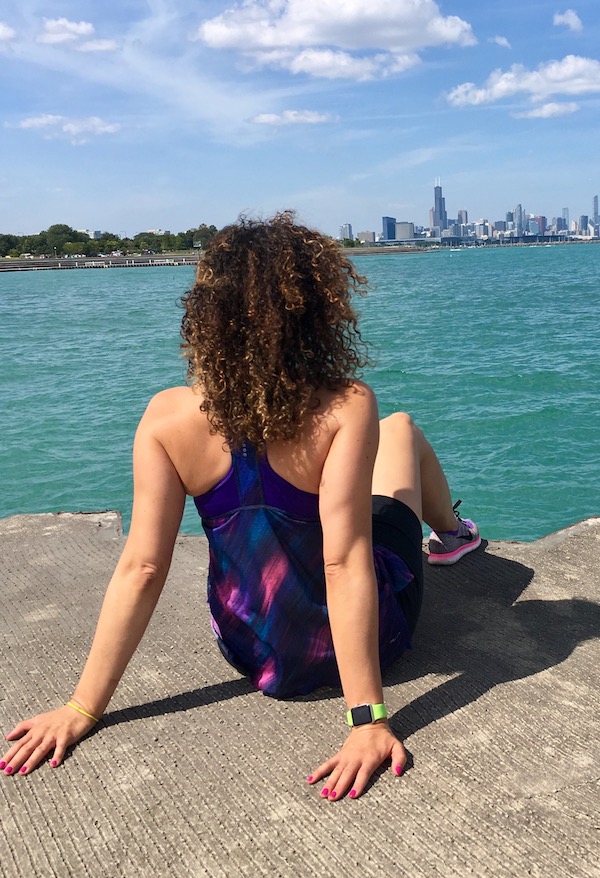 Just sitting in that moment was not an option, so I started doing research on what the Midwest had to offer. I explored the Forest Preserves of Cook County, Chicago Park District, National Park Service, and REI websites. Thus, began my mission to bring my beloved outdoor life as a Pacific Northwest native to my current life in the city.
What a joyous journey it has been. From Starved Rock, running through Dan Ryan Woods, hiking through Palos Park, finding a new corner of Lake Michigan, a camping trip to Sheboygan, Wis., and an awesome Ayurvedic yoga and meditation retreat. Overtime, I have found the food my soul needs through a multitude of Midwest adventures.
Does your soul need soothing? Or are you just curious to explore more outdoors? If so, I recommend trying these tips:
Be Open: Admittedly, when seeing Midwest waterfalls for the first time I laughed at the sight compared to the massive Multnomah Falls that I was used to. However, as a clinician I had to check myself, and became open to appreciate the calming effects water can have no matter the size or structure, by reading books like "Blue Mind." For some, the thought of being in the woods or sleeping on the ground may be new and seemingly undesirable at first. I challenge you. Whether a seasoned or novice explorer, consider this, Mother Nature is an exceptionally gracious host and she has a gift she wants to give you every time you visit her.
Use Your Resources: REI's Outdoor School has taught me everything from how to hang my portable hammock to how to feel safe and prepared as a woman exploring alone. The staff are knowledgeable, the classes are free for members, and it is a fabulous way to meet likeminded friends. Their Member Garage Sales are also a great place to get new gear on a budget.
Practice Mindfulness and Meditation: Take in all the sights and sounds around you. Try an exercise of simply sitting still and breathing or listening to something specific like how many different bird songs you can hear or the current of a stream. Not sure where to start? The Journal of Mindful Movement is a great resource full of prompts and ideas.
Share Your Story: By posting on social media, I've come to find more of my friends are interested in getting outdoors or exploring more, too. Organize a group or offer to take someone out for the first time. Sharing my experience with others has also led to opportunities to speak at a local charter school about "exploring more" and write articles such as this.
Whatever corner of the world you live in, and wherever you may go, may you always remember a place of health and healing can be found in exploring more outdoors.
Erin U. Starkey, LCSW (www.erinustarkey.com) is an avid athlete and explorer of the outdoors.  Through her work, play, and civic service she supports the holistic health of individuals and communities, and strives to lead by example through her own life everyday.