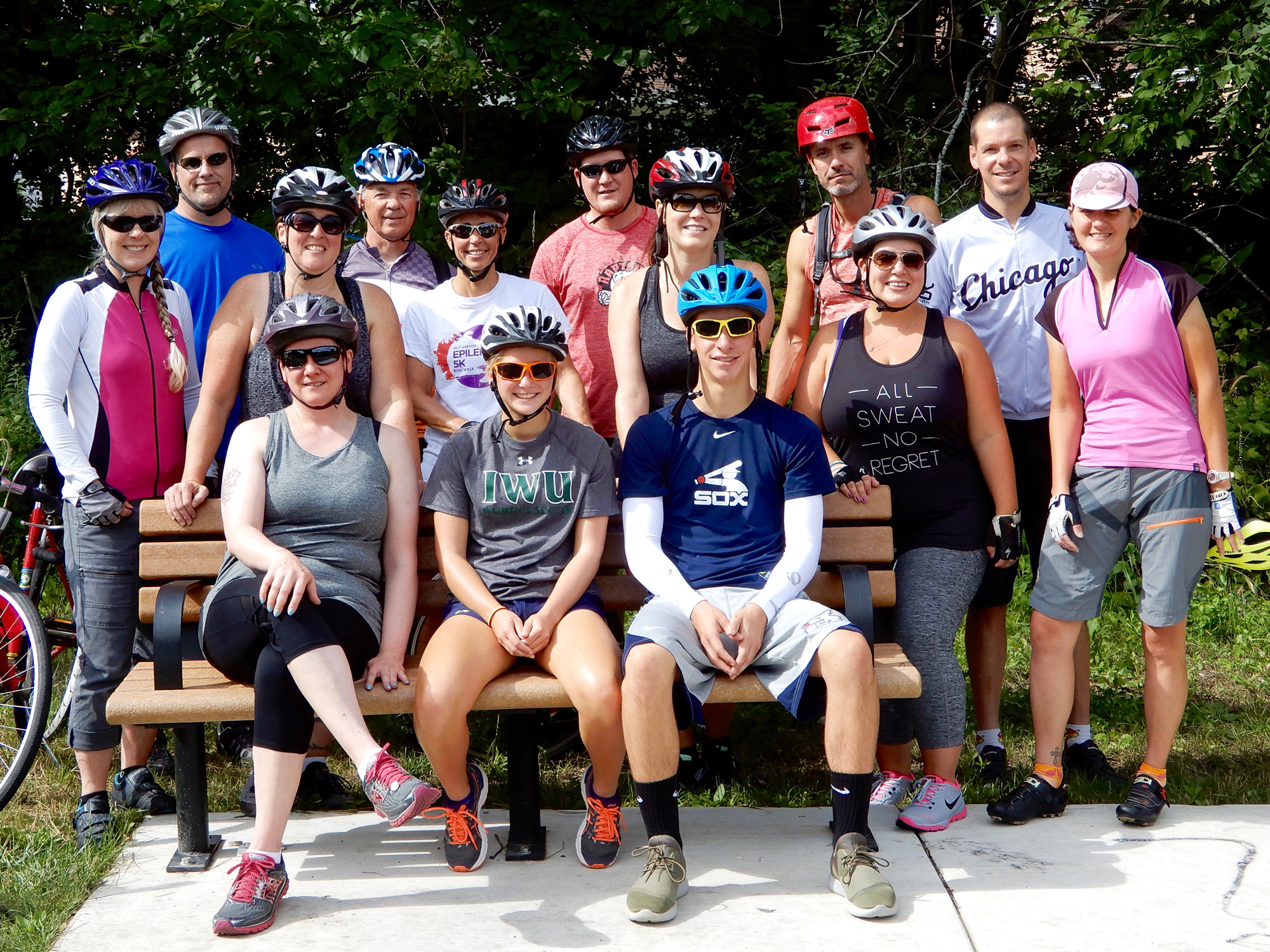 Family pays tribute to a Chicago couple who loved   the forest preserves
Dave Simmons loves biking, especially through the forest preserves. The president of Friends of Cycling in Elk Grove grew up near the North Branch Trail and Thaddeus S. "Ted" Lechowicz Woods, taking many family bike rides to the Chicago Botanic Garden. Those are special memories that Simmons says he will always treasure.
When Dave and his three siblings, a sister (Cheryl DuBois) and two brothers (Scott and Brian), think about their parents, one memory stands out: how much they loved the nearness of the preserves.
"That was their life, the forest preserve," Dave fondly recalls. "They would still go biking and walking [through the preserves]" even after their kids were grown. "Dad was so excited when they passed the funding to extend the North Branch Trail. But he never got to see it happen."
Ron Simmons, 67, died of a sudden heart attack on March 3, 2016. Soon after his wife, Mary Ellyn, 65, was diagnosed with lung cancer and died Aug. 12. That was a devastating time for the Simmons family.
As the younger Simmons grieved, they wanted to way to memorialize their parents.
Dave did some reaching out and eventually made contact with Forest Preserve Shelley Davis, president of the Forest Preserve Foundation.
"When I got a chance to talk with Shelley, she said, 'We already have a bench planned for that area, but you can adopt it if you'd like.' We jumped at the chance."
The Foundation works with the Forest Preserves of Cook County to place memorial benches throughout the Preserves' 70,000 acres to beautify the trails and create a special place to celebrate a loved one or an important event. Bench adopters get to add a personal dedication plaque to an existing Forest Preserve of Cook County bench.
Photos courtesy of Dave Simmons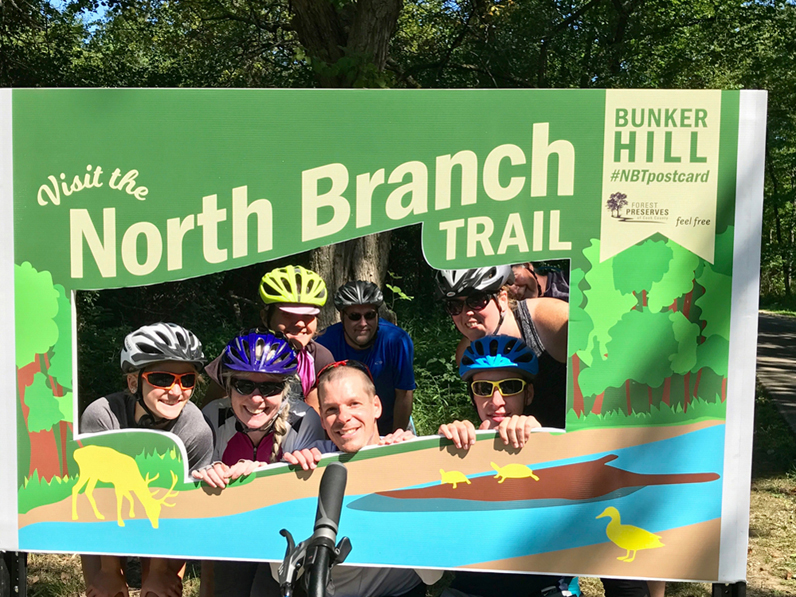 The bench the Simmons adopted is located across Indian Road from the family's home along the trail extension.
More recently, the family established another way to remember Ron and Mary Ellyn: a group bike ride.
On Aug. 12, Dave, his siblings and other relatives hosted the "Ron and Mimi Memorial Bike Ride." Starting at 9 a.m. at "The Bench," 17 family members and friends took off for a 35-mile round trip ride to the Chicago Botanic Garden.
"I thought the ride was the perfect idea for a memorial, Cheryl said. "It brought back lots of memories from when we were kids. Hopefully, we do it annually. But can you ask them for less hills between the lagoon and the Gardens?"
Dave said the idea for the bike ride originally "was just a fleeting thought. Then after gauging interest not only with folks from the cycling community but also family members, we decided to do it."
"I felt honored to be a part of a ride with a purpose and that clearly reflected the wishes of Ron and Mimi," said Elizabeth Adamcyzk, one of Dave's friends who participated. "I felt part of the family and inspired by what anyone can do that supports both family wishes and the betterment of the community."