Warm sun, wildflowers, and the lilting songs of birds greeted the Forest Preserve Foundation Board of Directors as they arrived at River Trail Nature Center for their May board meeting. Before getting down to business, board members received a tour guided by Ranger Brian, aka interpretive naturalist Brian Winters, who highlighted work done by Chicago Conservation Leadership Corps (CCLC) crews. The Foundation has provided funding to the Chicago Conservation Leadership Corps program since 2015. CCLC is a partnership program coordinated by the Student Conservation Association, Friends of the Forest Preserves and the Forest Preserves of Cook County, with generous support from the Forest Preserve Foundation and others. The five-week paid summer program engages youth in hands-on conservation work and education experiences. Nurturing the next generation of environmental advocates through programs like CCLC is a key priority of the Foundation.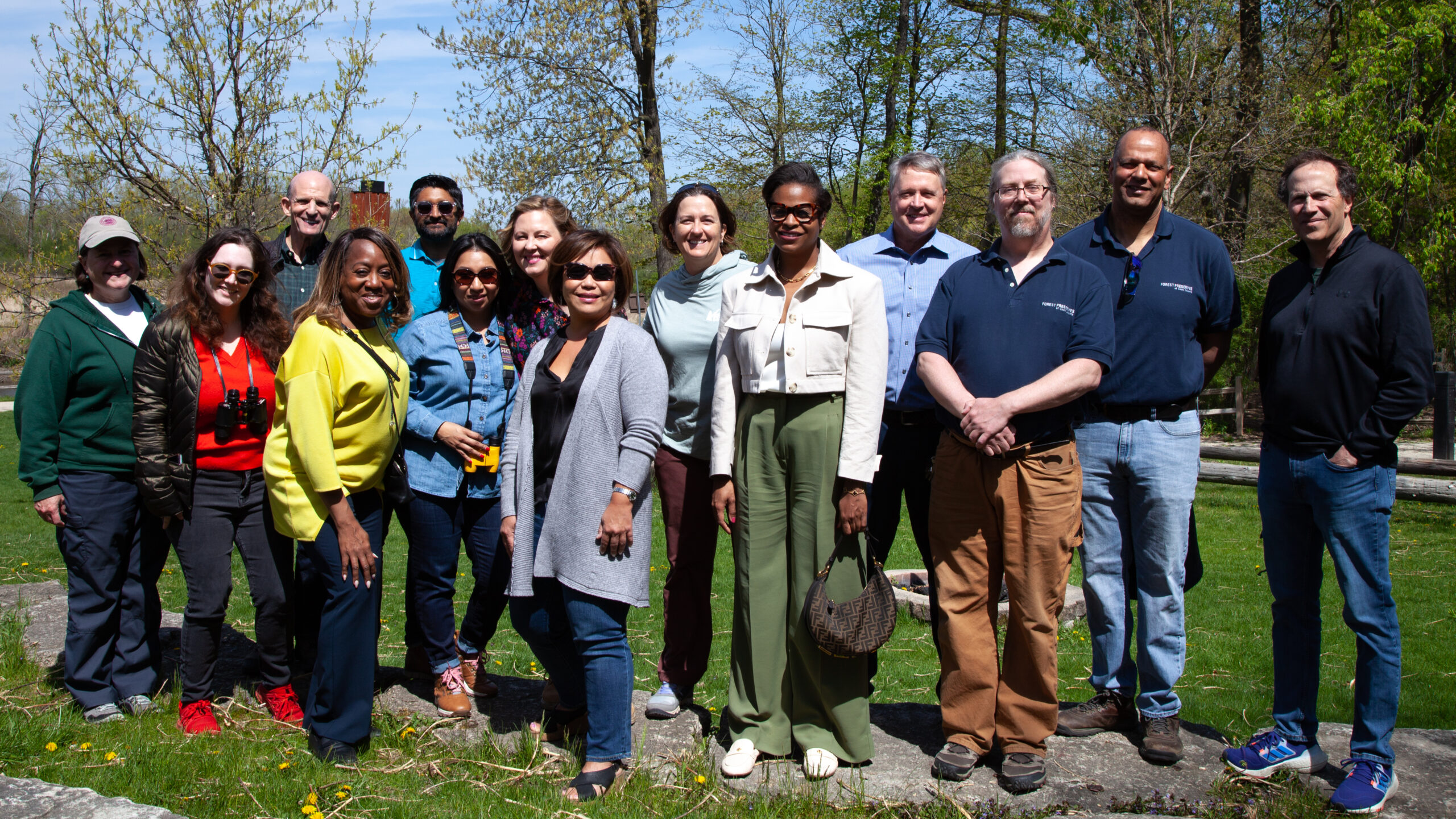 Forest Preserve Foundation Board, staff and FPCC staff at River Trail Nature Center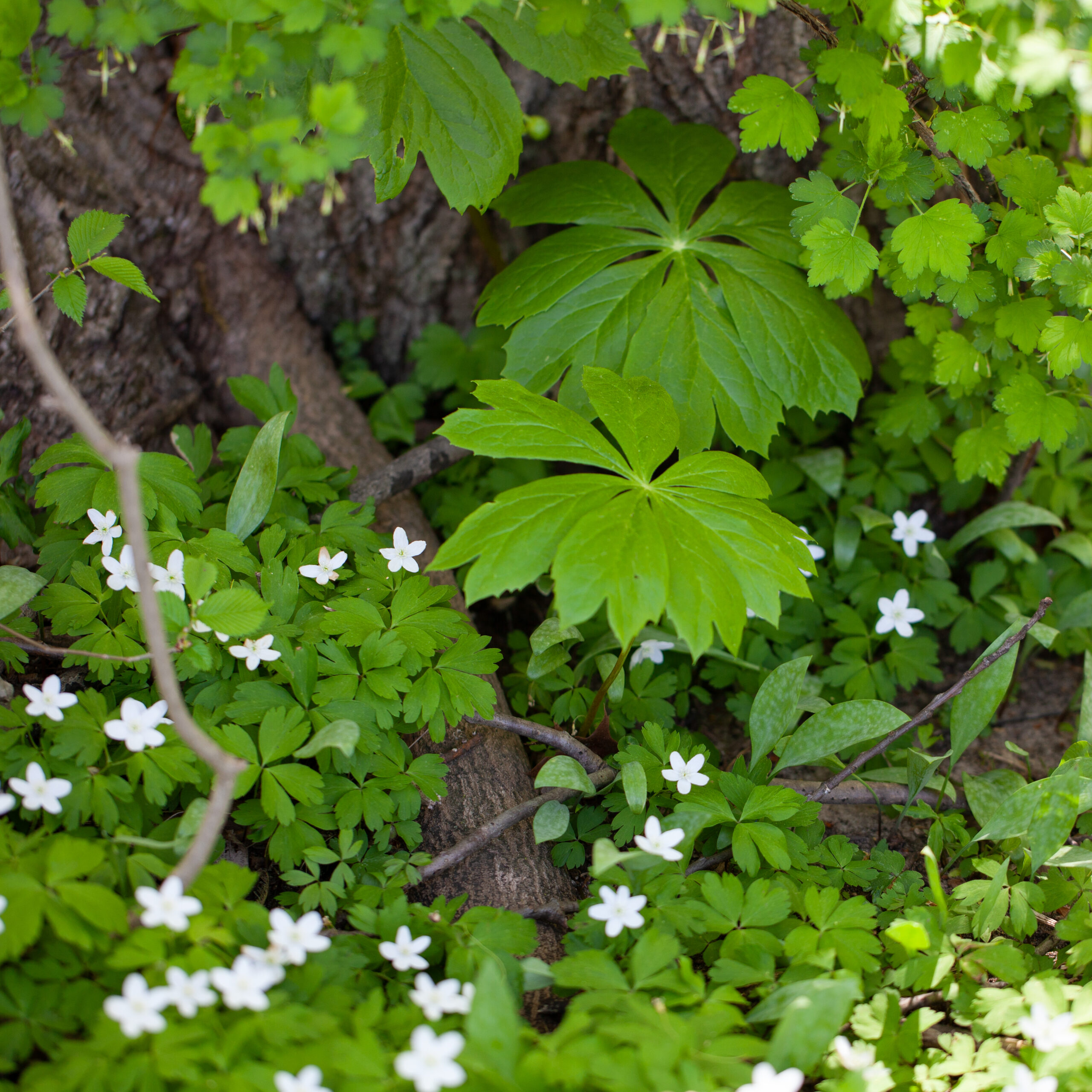 Crew activity examples
Remove invasive plants
Trail building
Nature play area construction
Learn leadership skills
Expand environmental education
Explore green careers
Recreation in nature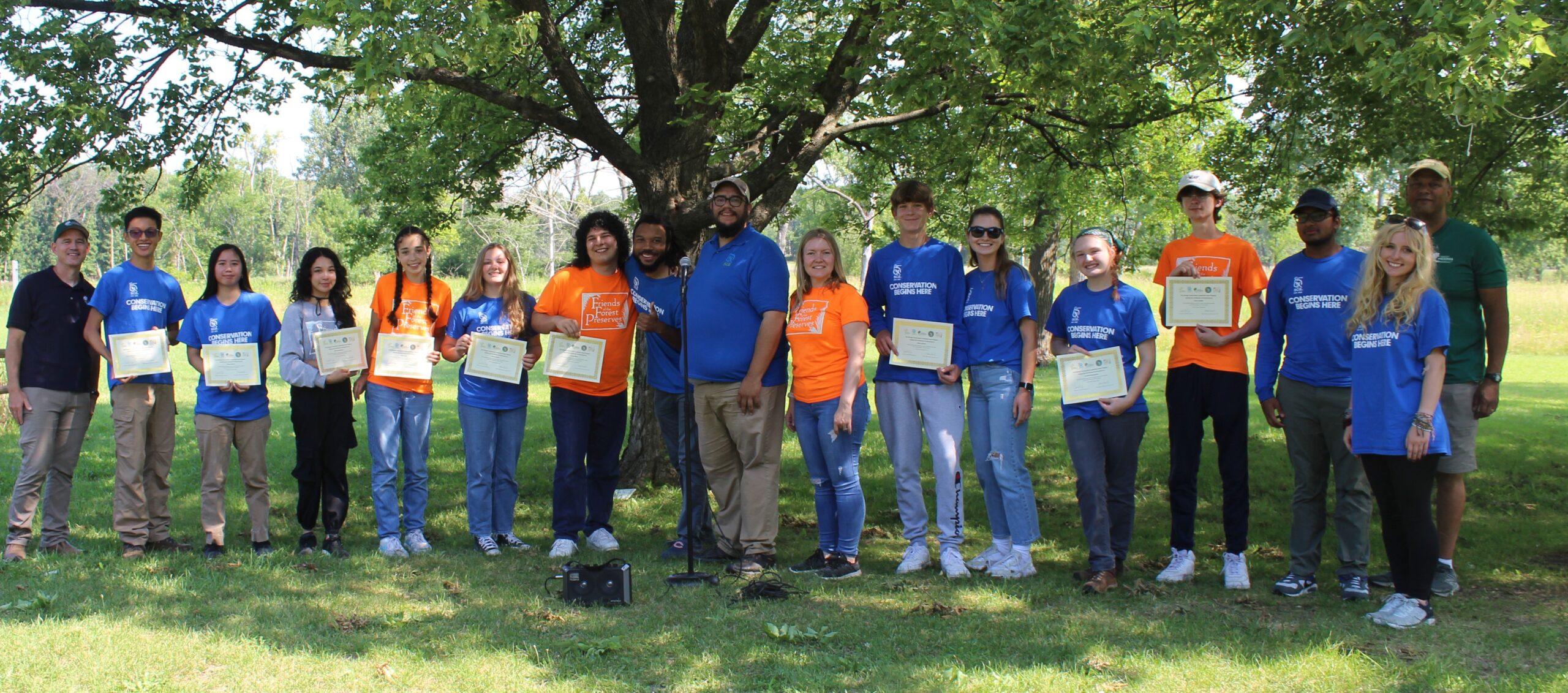 Chicago Conservation Leadership Corps Crew at River Trail Nature Center
"This program has not only served me, but also the environment, the community, and the preserve. This program has built a stronger, deeper, and more direct connection to nature and all that it encompasses. We did things from clearing invasive buckthorn to protecting the native species to doing hands-on learning in the Des Plaines River, but that's not all! We learned SO much about pollinators, birds, frogs, woodland plants, trees, aquatic life, and most importantly MUSHROOMS! The skills are limitless. I think this job makes a future job in the green field seem more realistic and attainable. I'm excited to take all that I've learned with this work to other parts of my life. I'm starting a pollinator and vegetable garden in my backyard; actively composting and starting a nature conservation club at my school."           
                                                   - River Trail Crew Member, Wilbur Webb, 16 Arlington Heights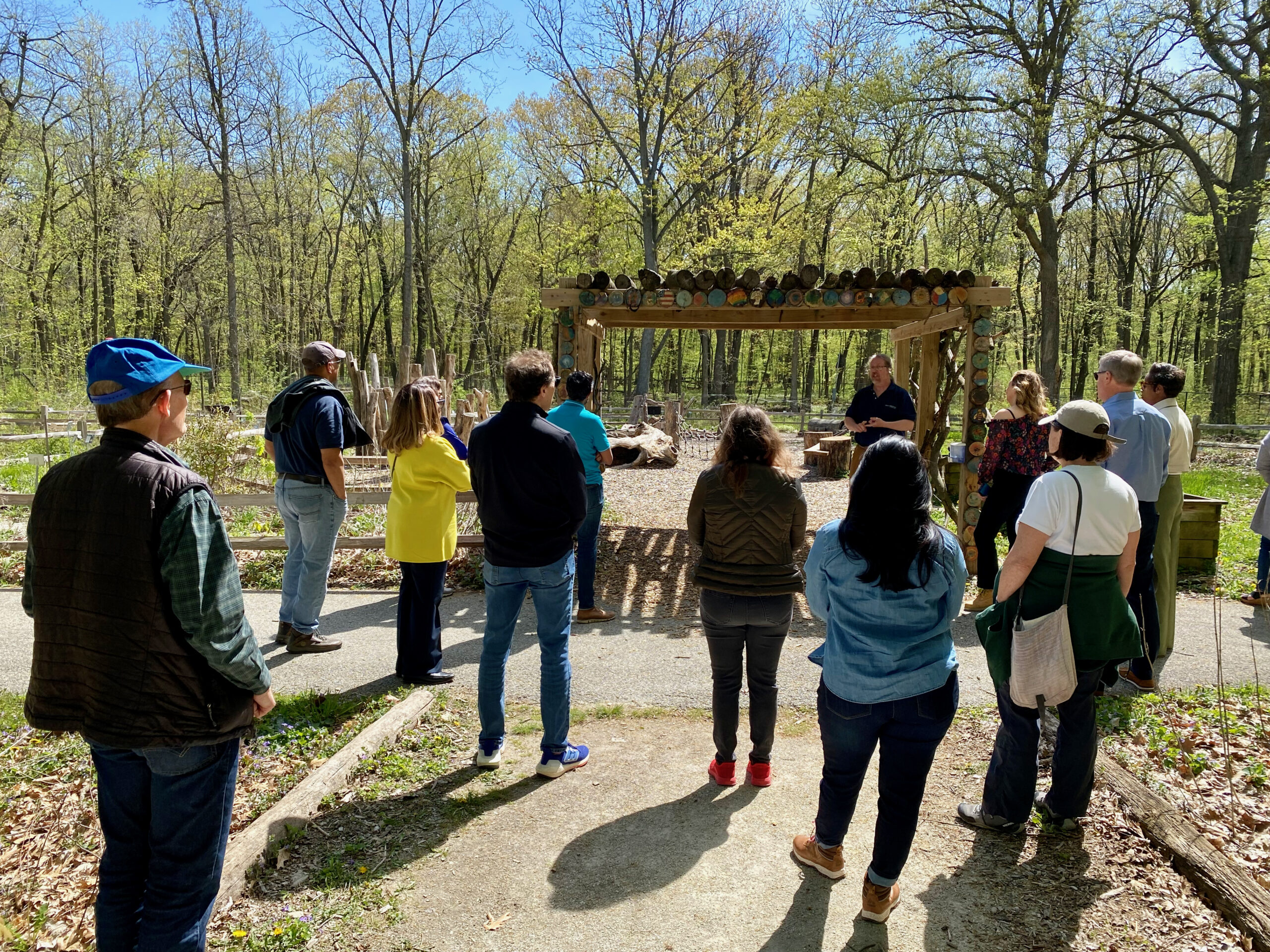 Board members listen to interpretive naturalist Brian Winters in front of entrance to play area hand painted by CCLC crew members.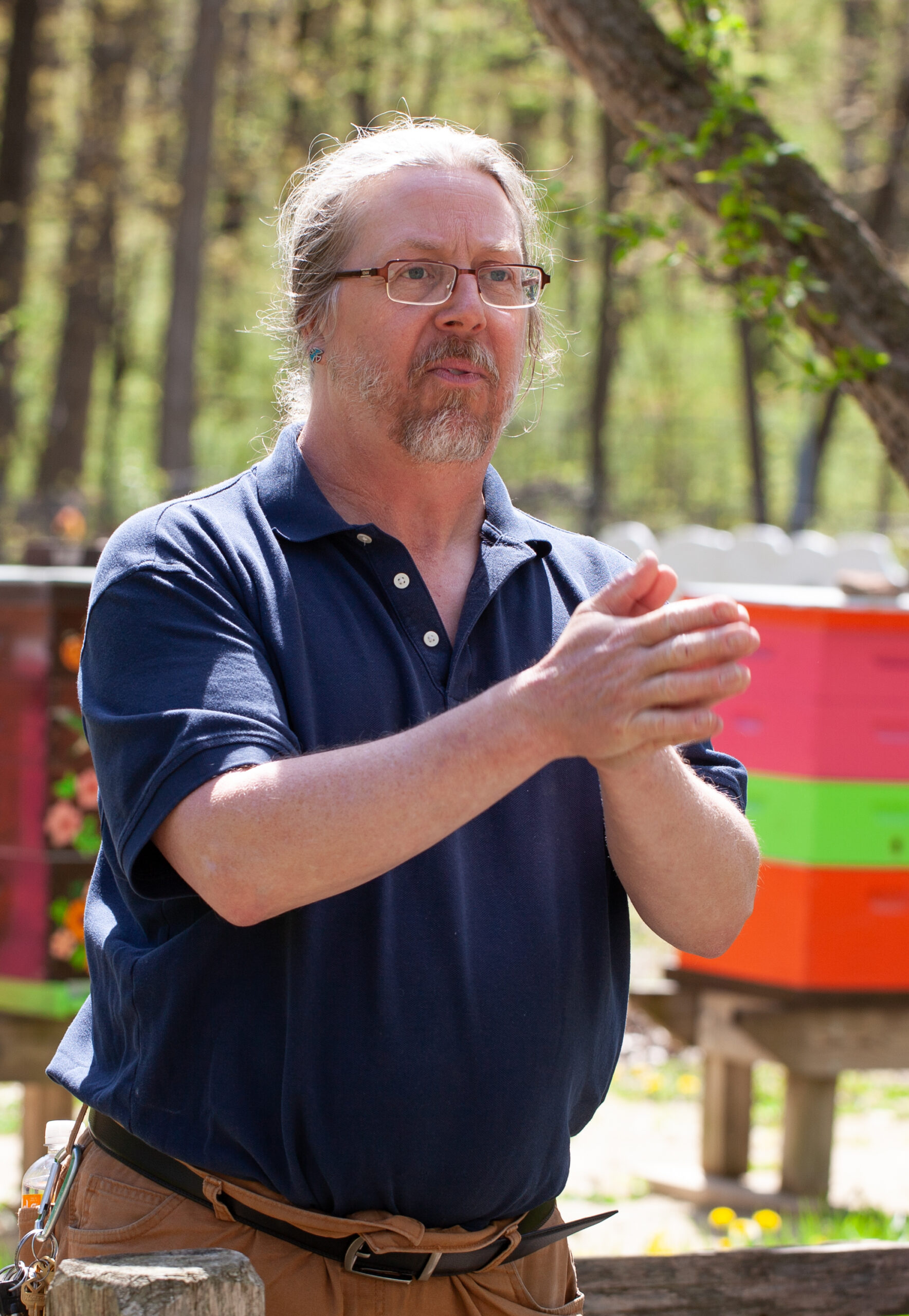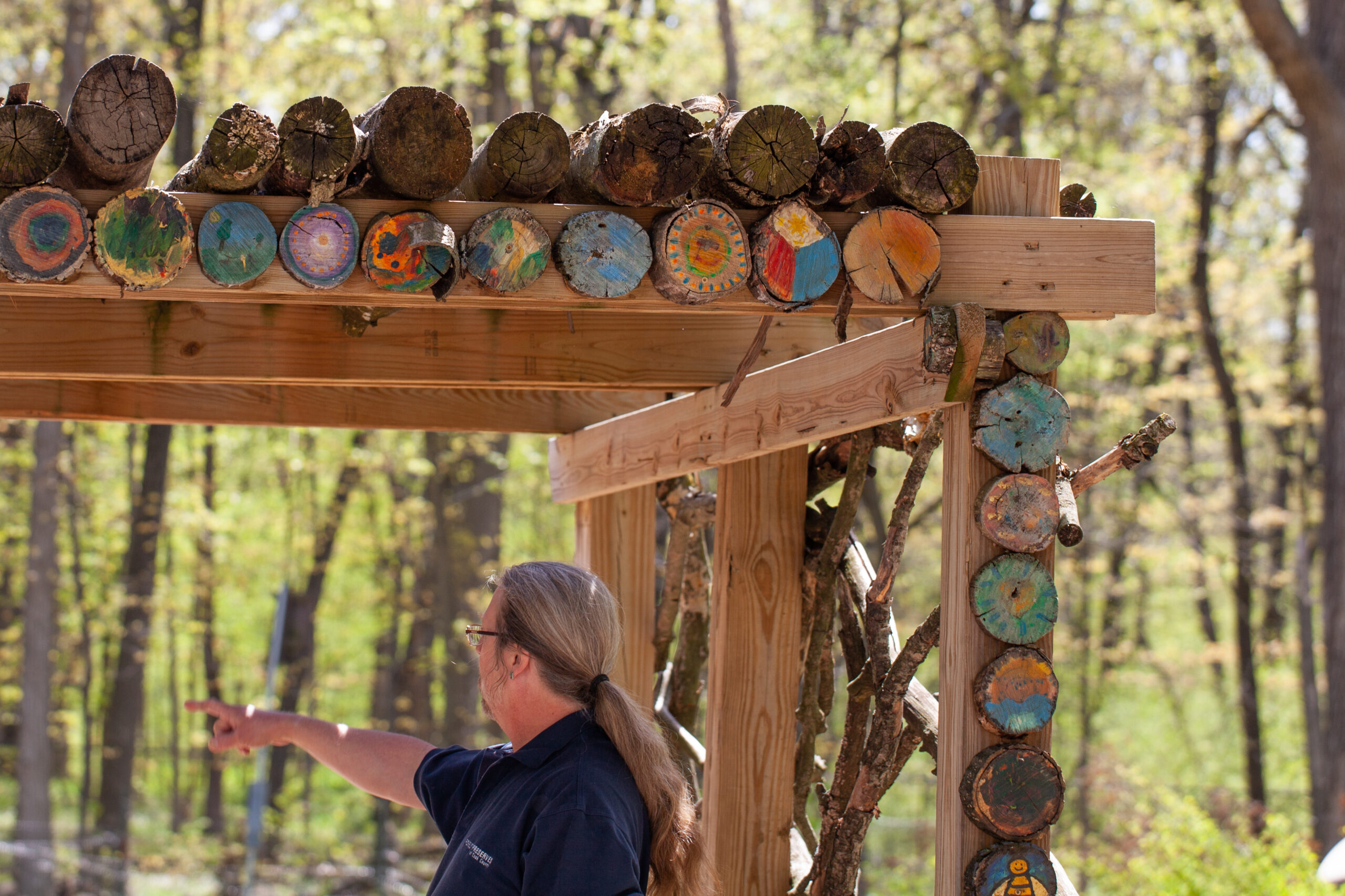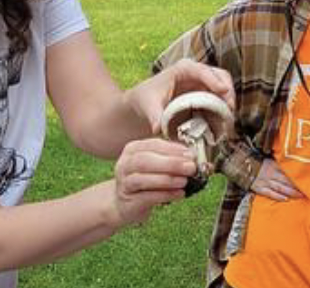 The crew's favorite activities at River Trail Nature Center included studying soil composition through a hands-on lesson digging soil pits and classifying their soils by texture and component. After studying fungal biology and ecosystem services in woodlands, they did a mycological survey with an expert and found dozens of mushroom species. Crew leaders focused their efforts on the curiosities of their members and offered lessons in amphibian habitat, bird watching, and native pollinator identification.
The 2021 River Trail Site crew mulched a nature trail that is especially popular among visitors as well as mulching the site's only nature play area, which is used frequently by children. Overall, the crew mulched about half an acre of land, of which many locations included a sheet mulching approach.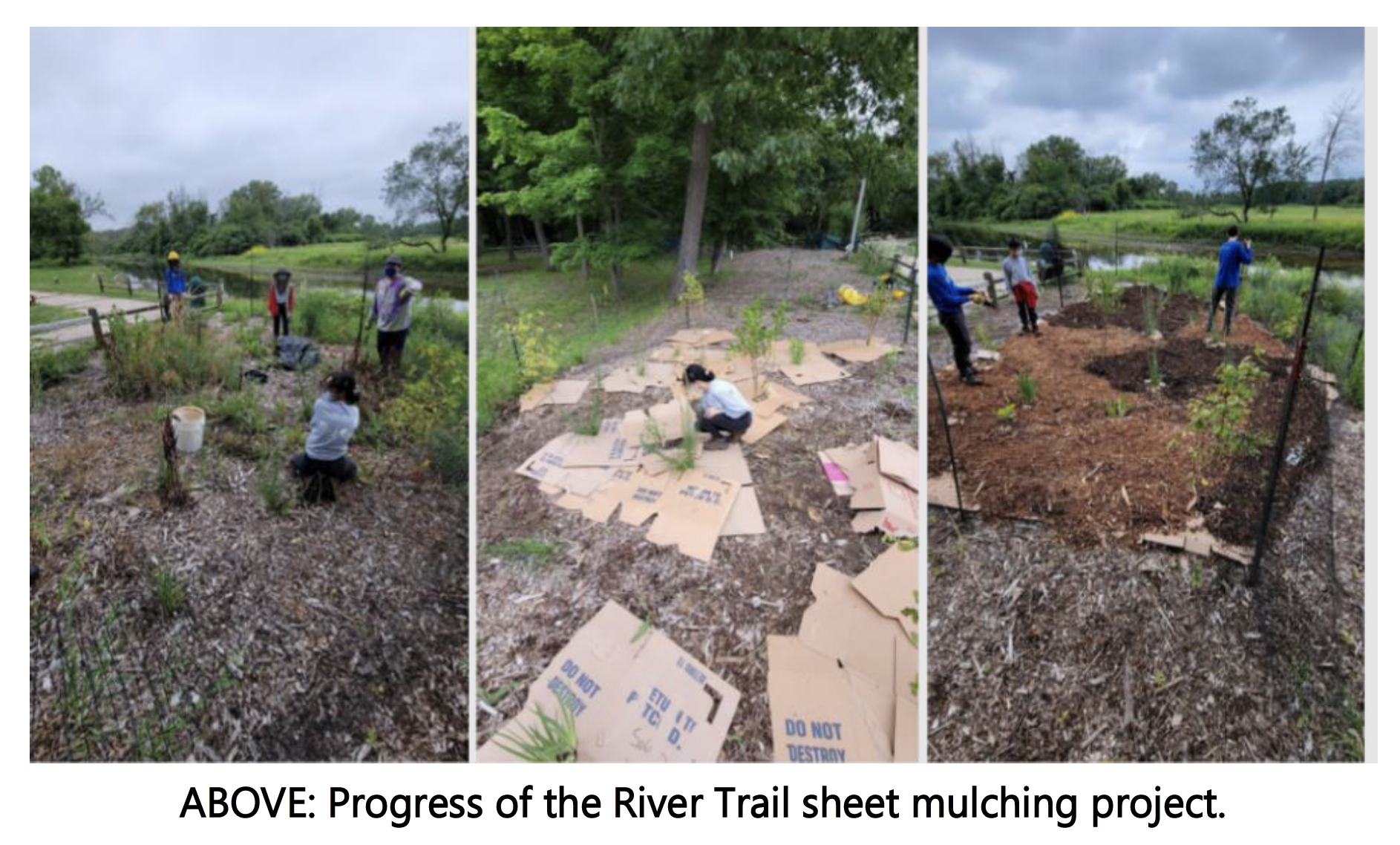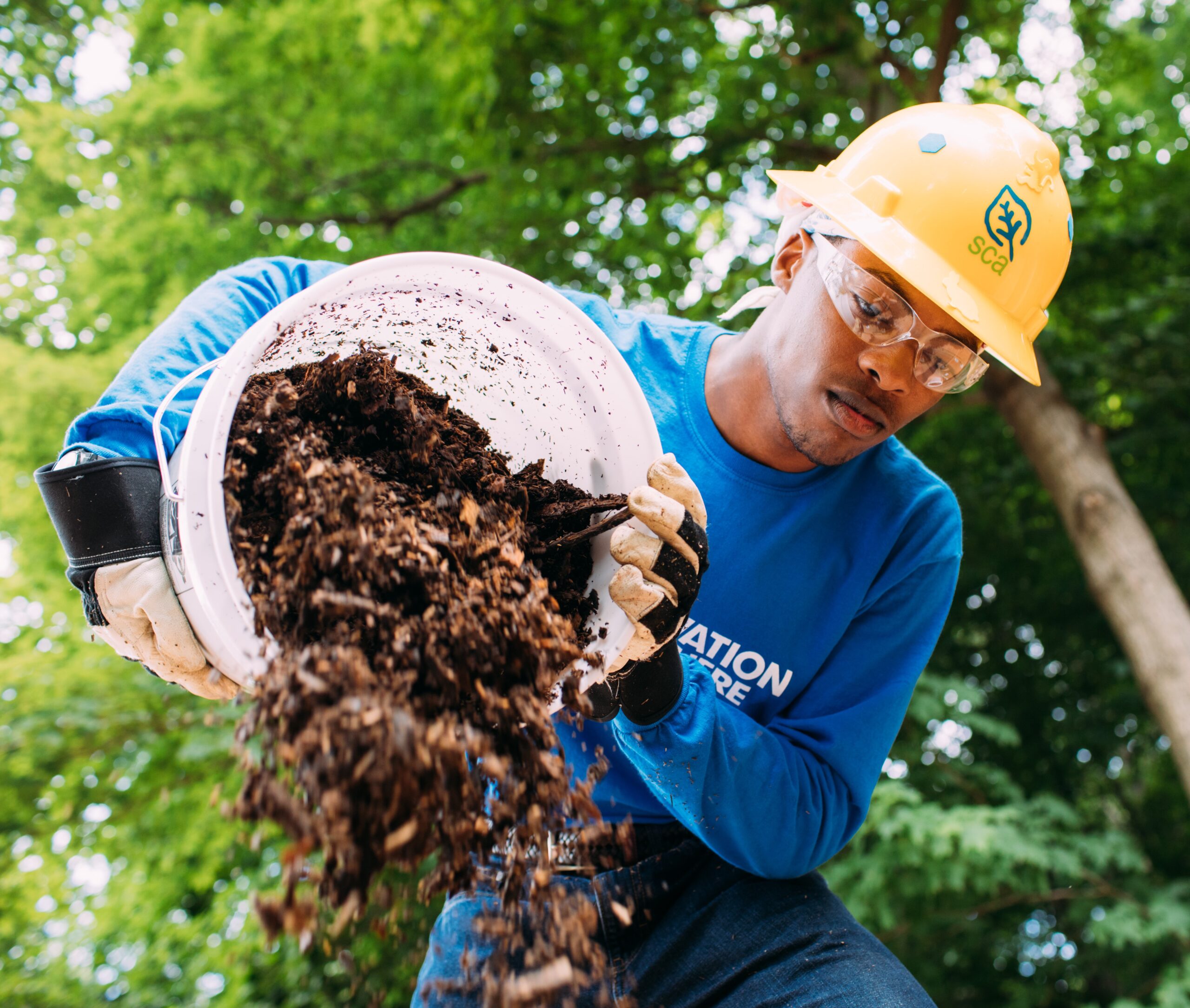 River Trail CCLC Crew Member pouring mulch.
Sheet mulching consists of covering an area recently cleared of invasive plants with layers of cardboard and mulch to suffocate the regrowth and later introduce desirable, native species. The cardboard gradually decomposes throughout the year, introducing nutrients to the soil but the tape and staples must be removed because they don't easily decompose and can pose a hazard for wildlife.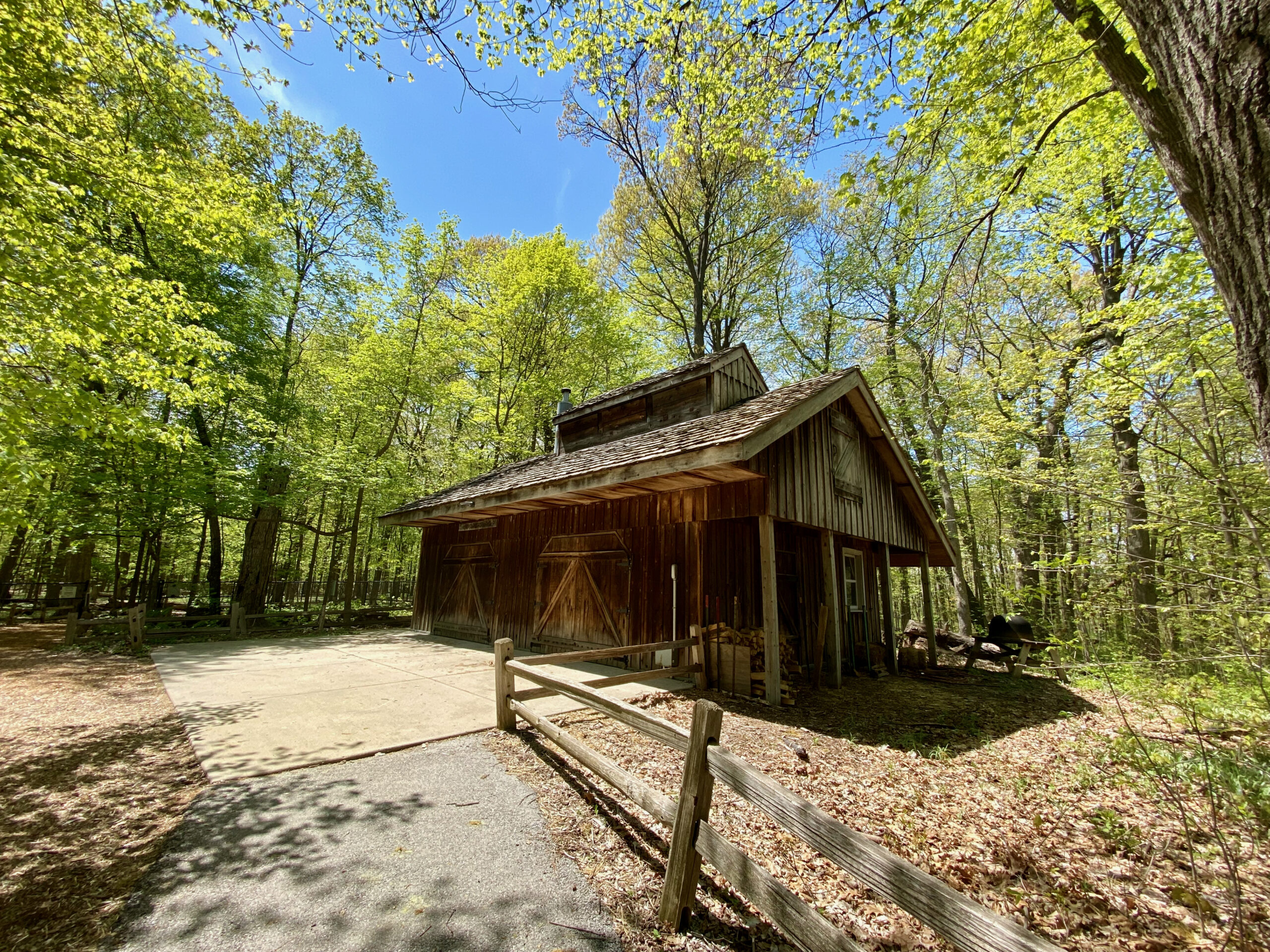 Ranger Brian said that CCLC crews enjoy using the Sugar Shack as their field HQ and classroom, offering a cool retreat from the summer heat.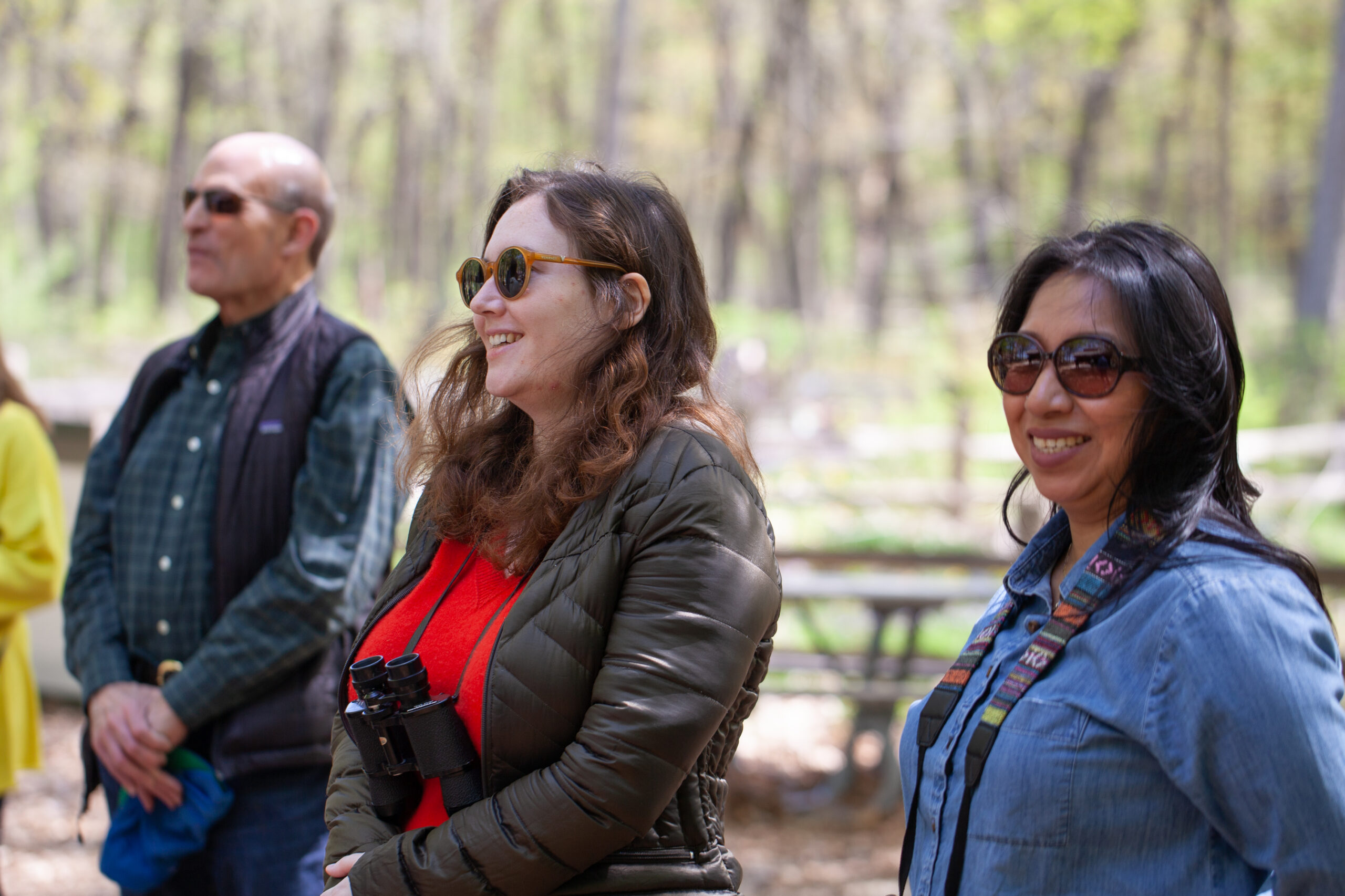 Foundation board member Stu Cohn and staff members Erika Soria and Isabella De Leo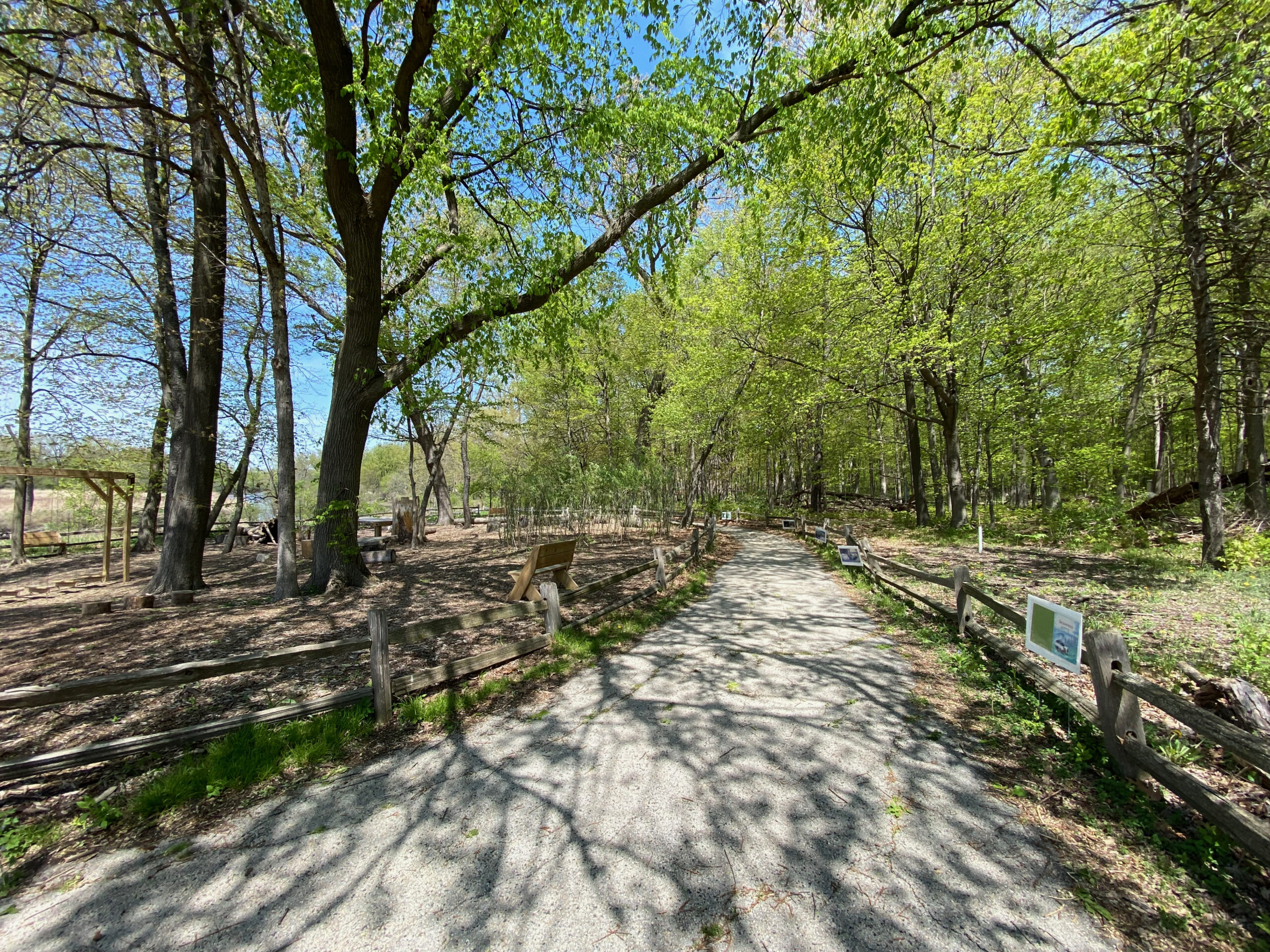 The crew cleared invasive plants such as buckthorn, honeysuckle, and multi-flora rose from various locations. The invasive plants were large and had mostly overrun much of the native species. A similar situation was found by the entrance to Allison Woods, beyond the pollinator garden, and along the trails near the river.
For the larger vegetation, hand tools such as shovels and trowels were used, however most of this was done by hand-pulling. Clearing the vegetation from these areas also beautified them, making them more appealing and inviting for visitors. The total area cleared of invasive brush and vegetation for this crew is about half an acre.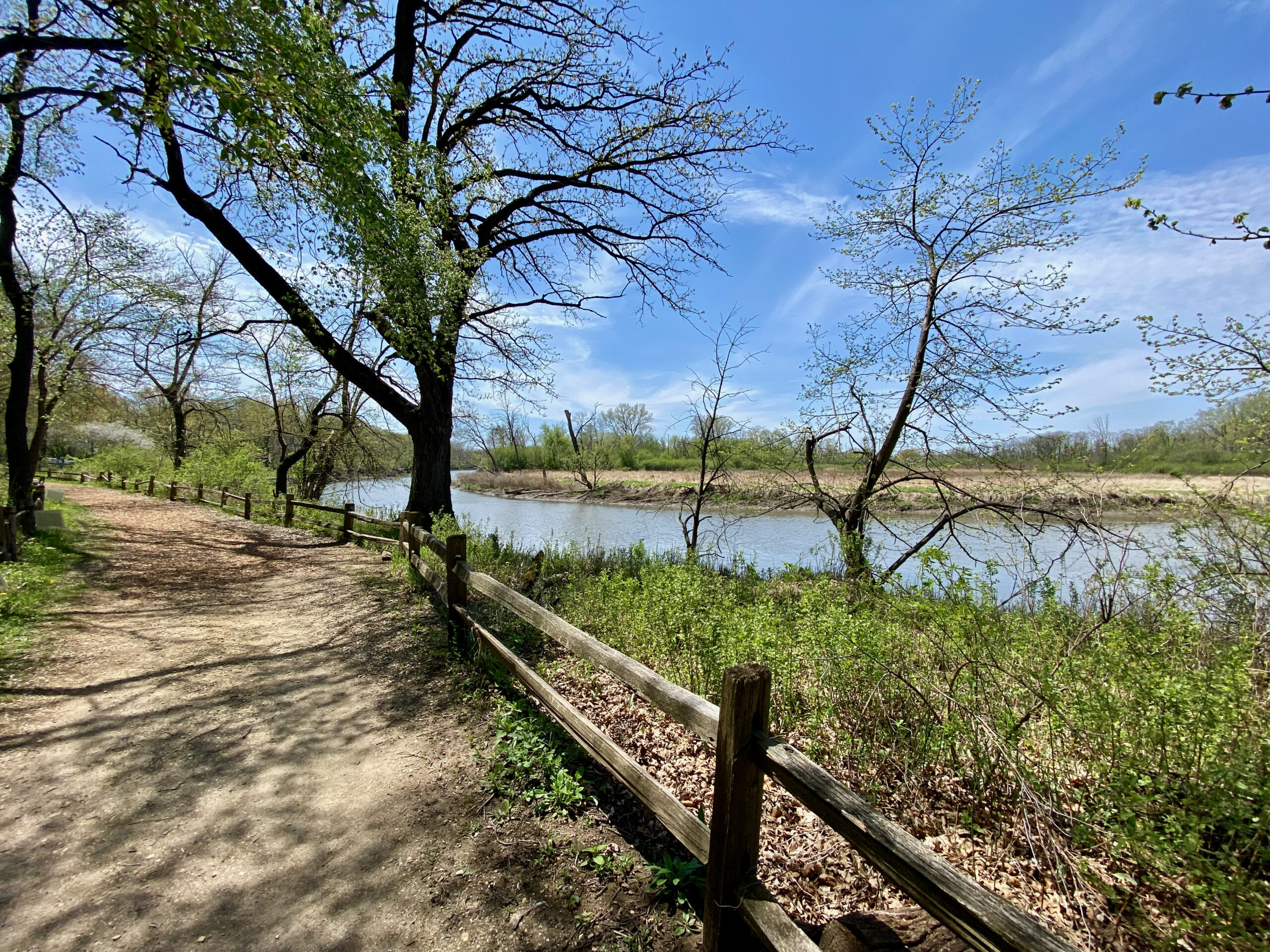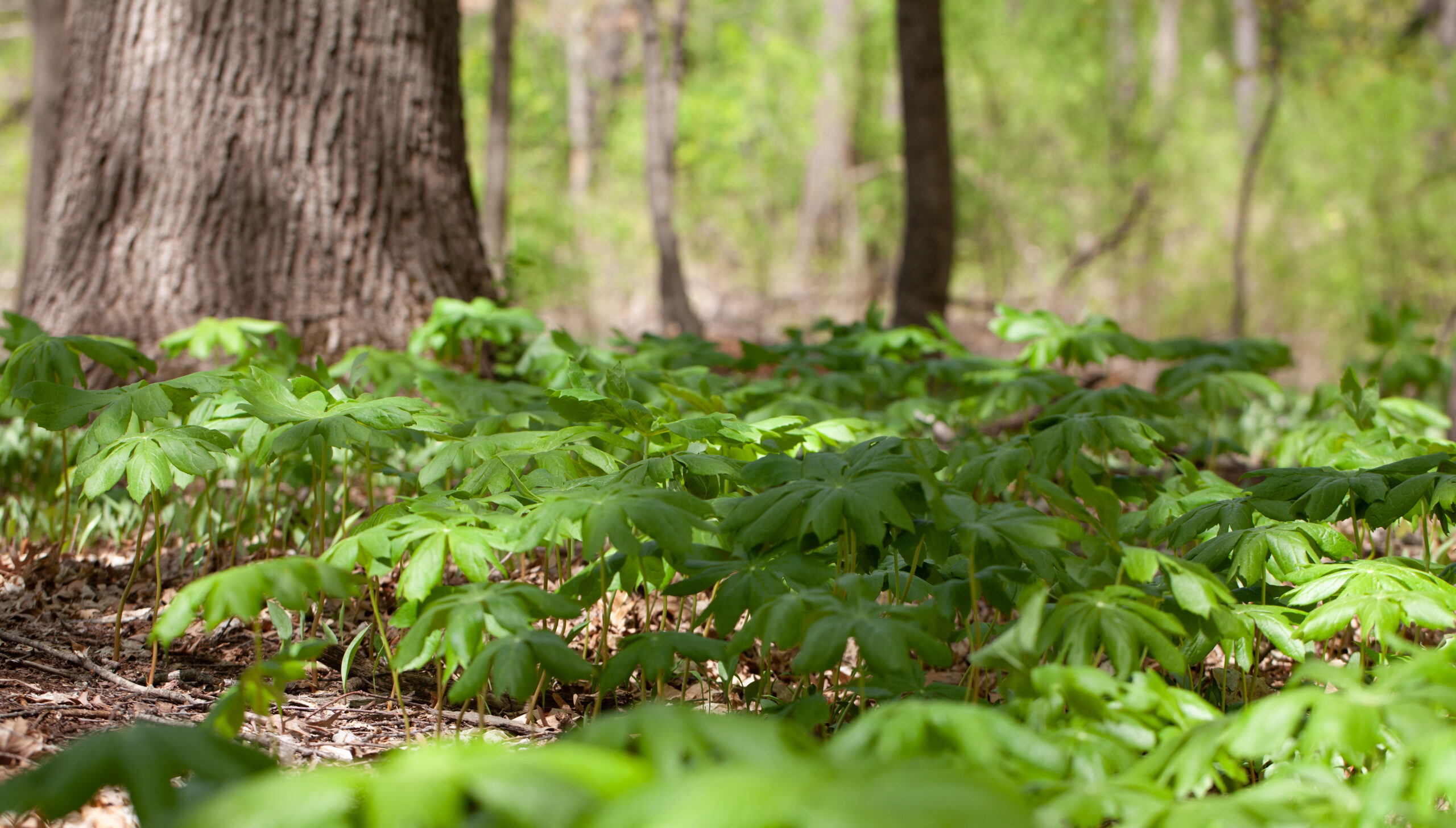 Native Mayapple stands have re-emerged after removal of invasive species, creating charming little "umbrella villages" or "mini forests." Their white flowers have not appeared on their underside yet. Maybe these ephemeral wildflowers can be spied on a future visit…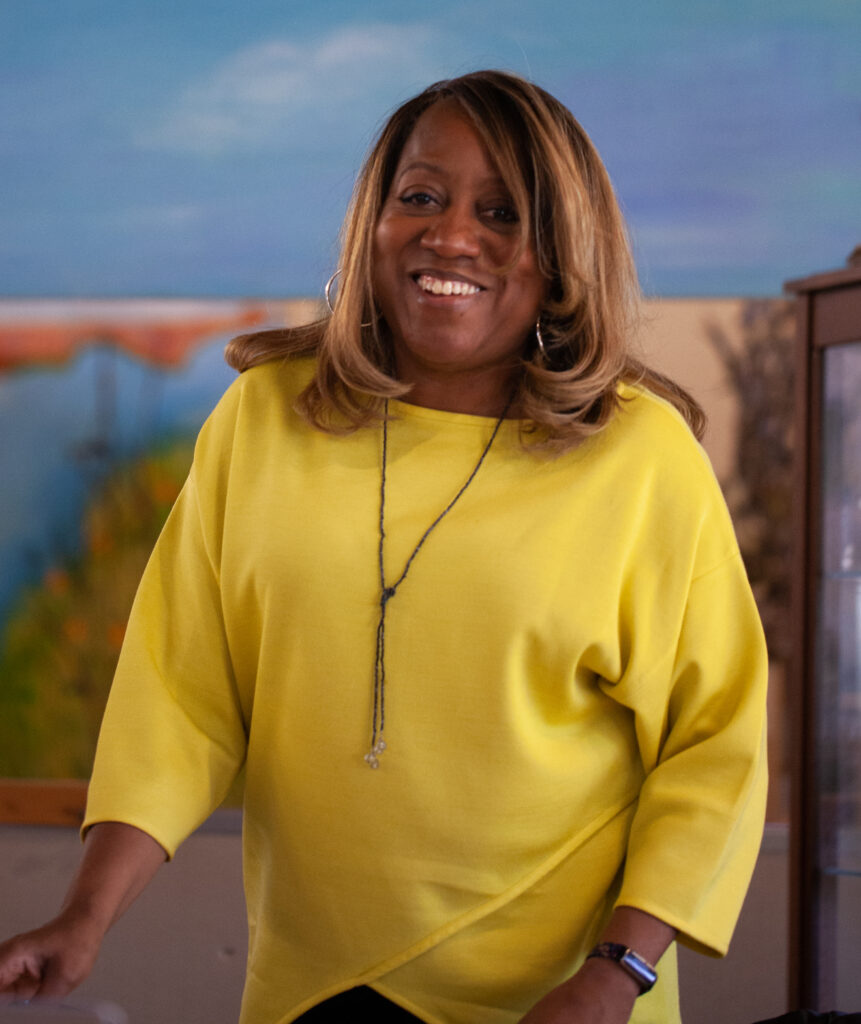 Forest Preserve Foundation President and Executive Director Debra Walker Johnson led the meeting inside after the tour.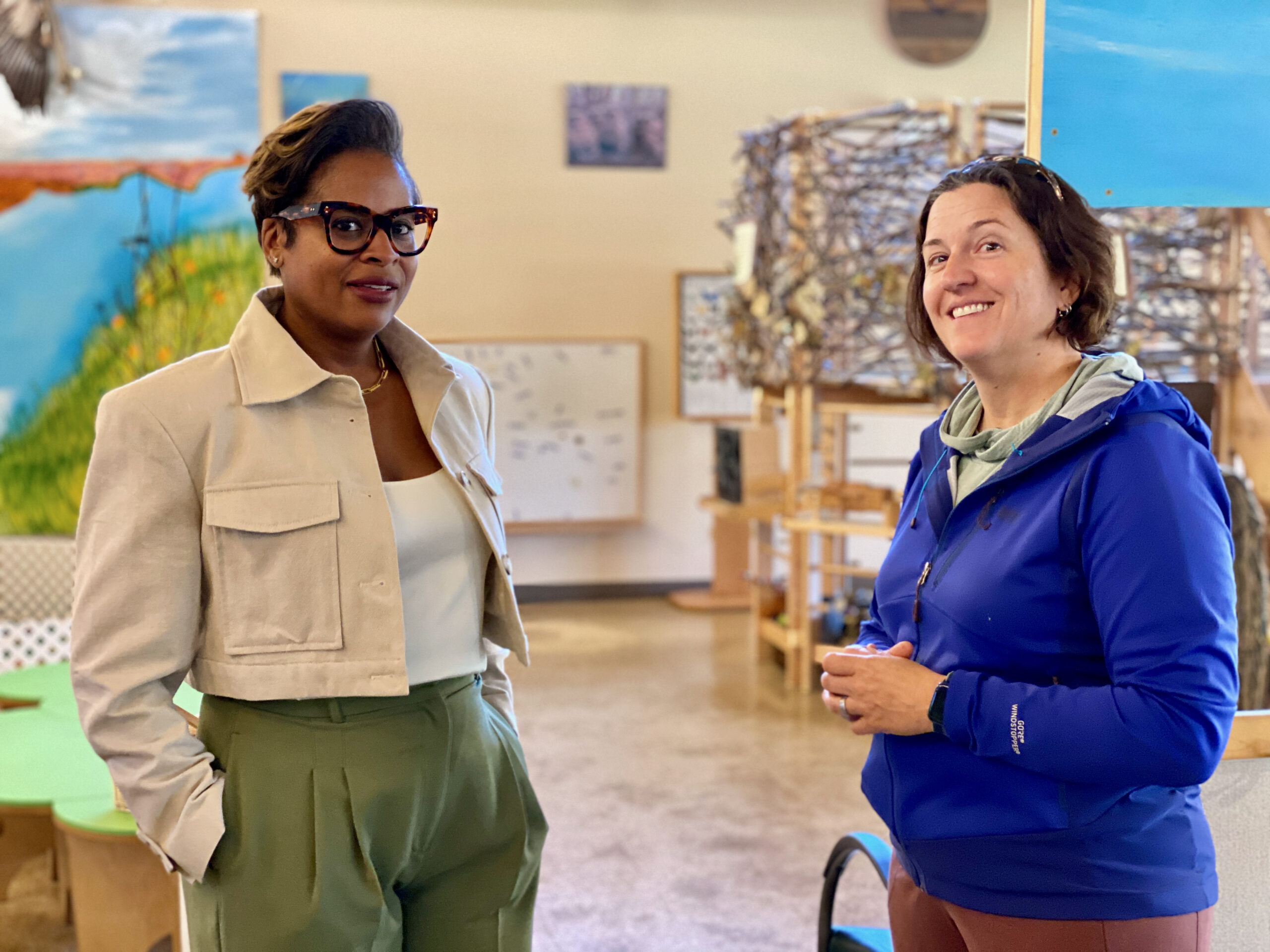 Board members Claudette Grant, Treasurer, Director, BlackRock and Theresa Salus, Vice Chair, National Field Service Manager, REI Co-op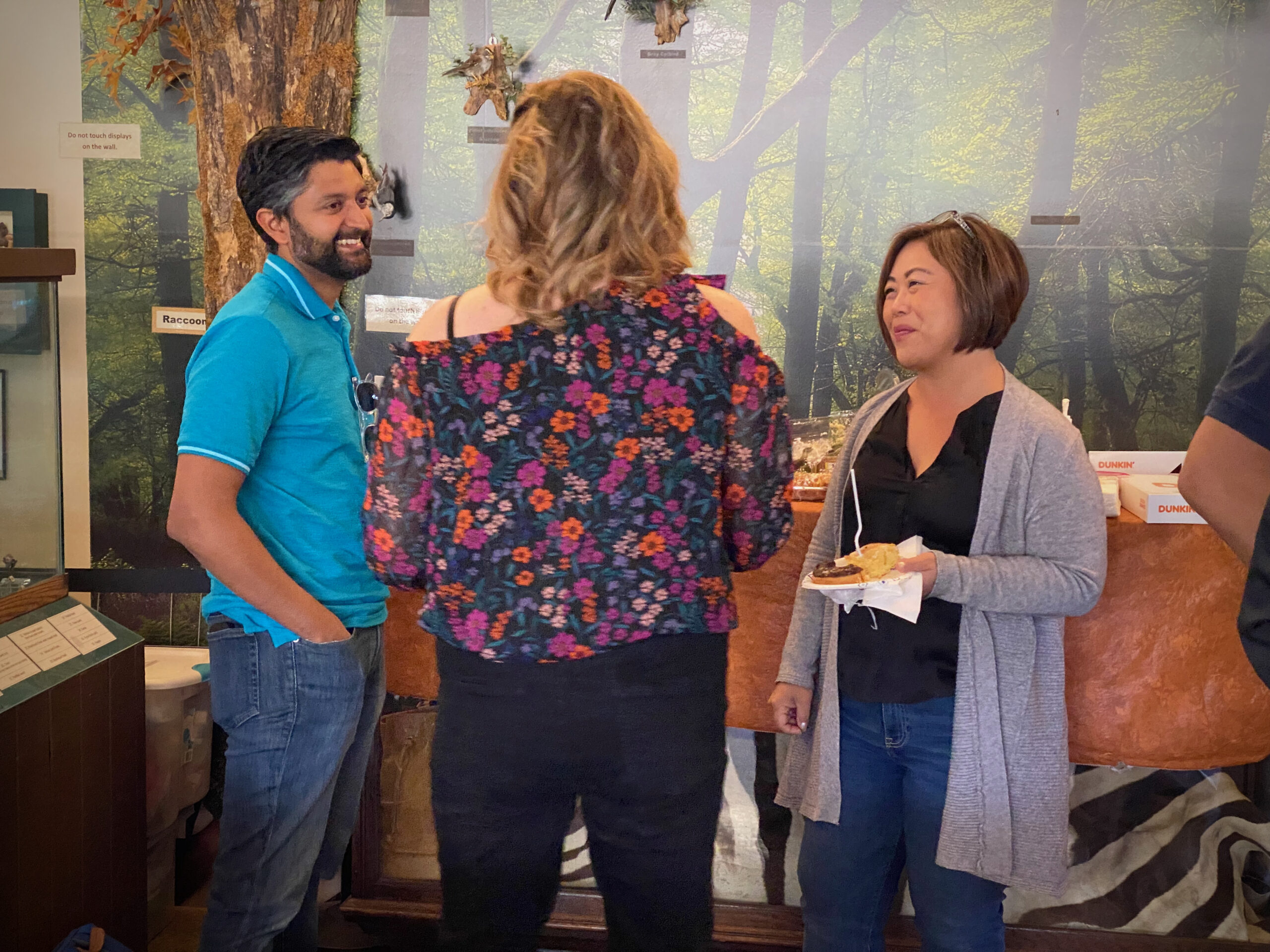 Board members Ankur Udani, Director, PwC, LeeAnn Tomas-Foster, Chicago City Executive, Arcadis U.S. Inc., and Rana Lee, Principal, SmithGroup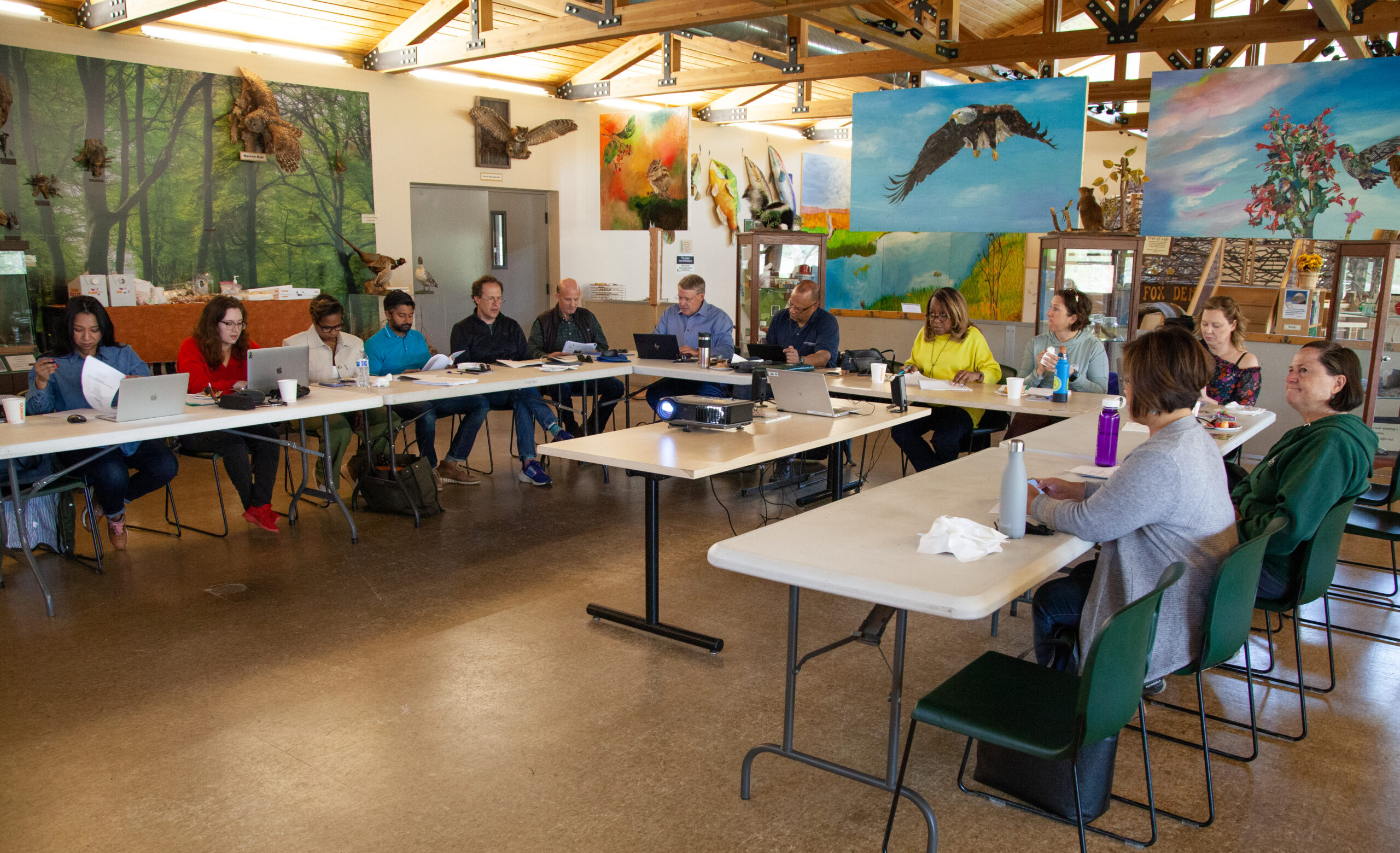 The board at work, with additional board members via Zoom.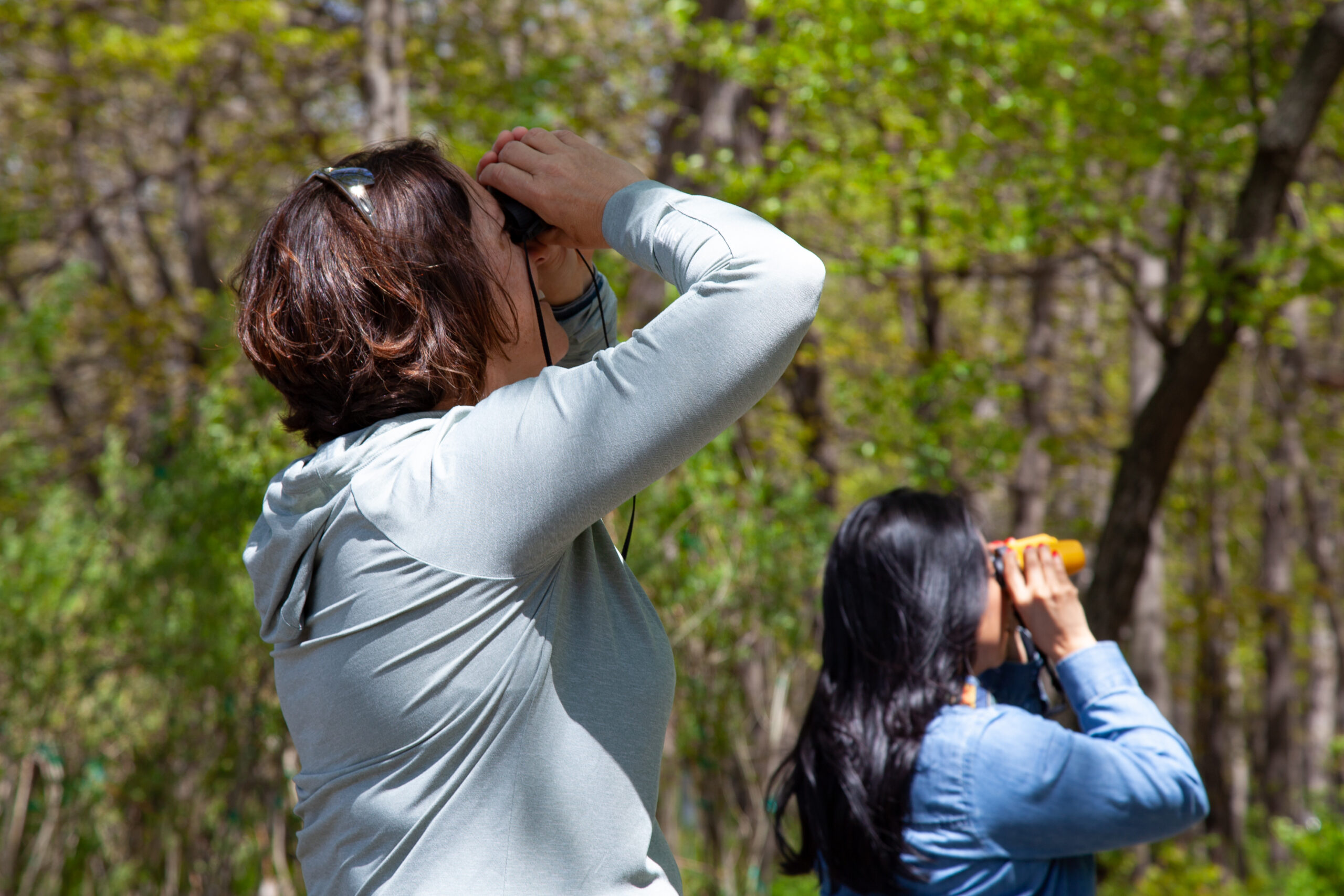 Foundation board member Theresa Salus and Foundation Development Director Erika Soria get a little birdwatching in.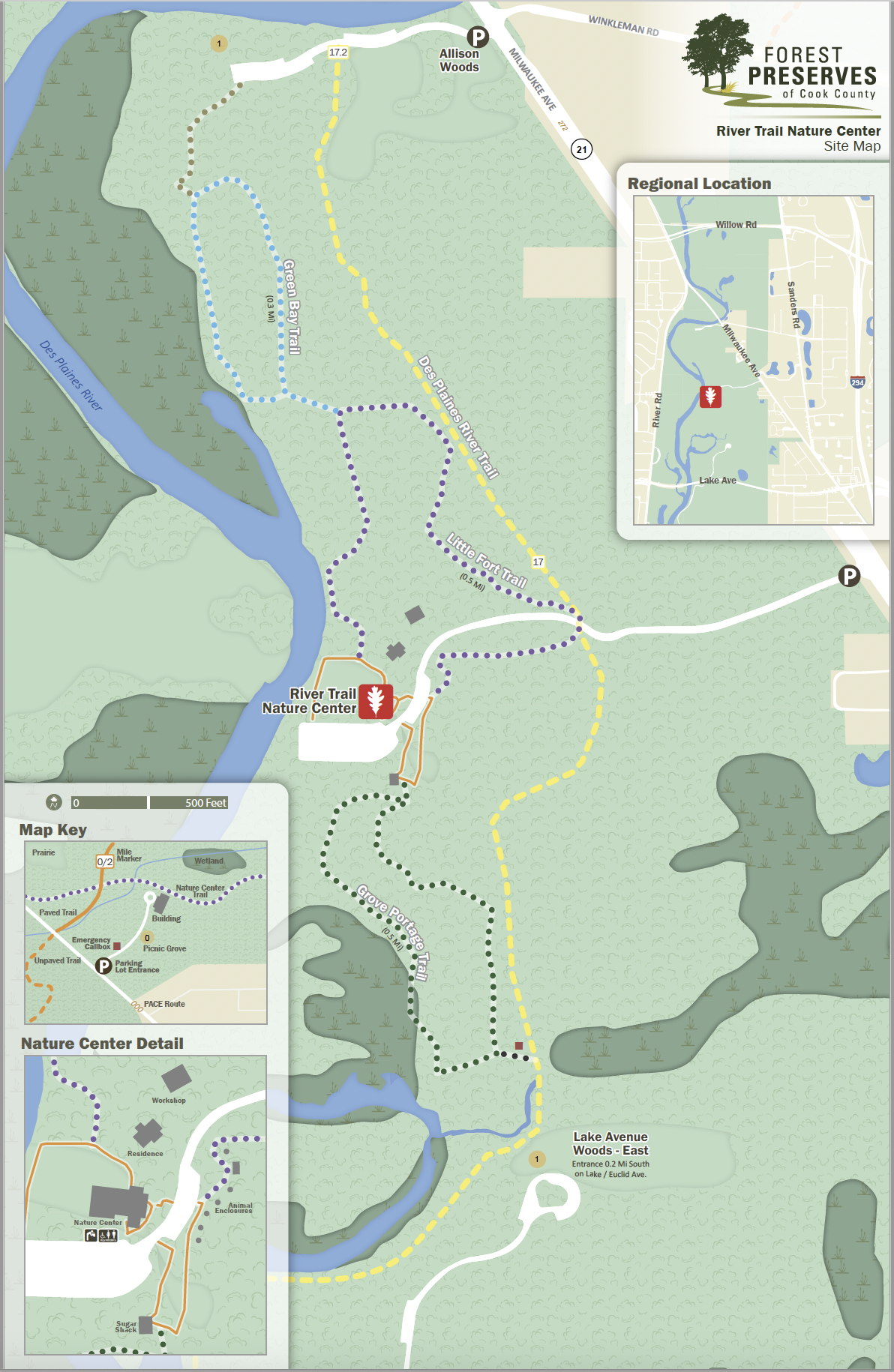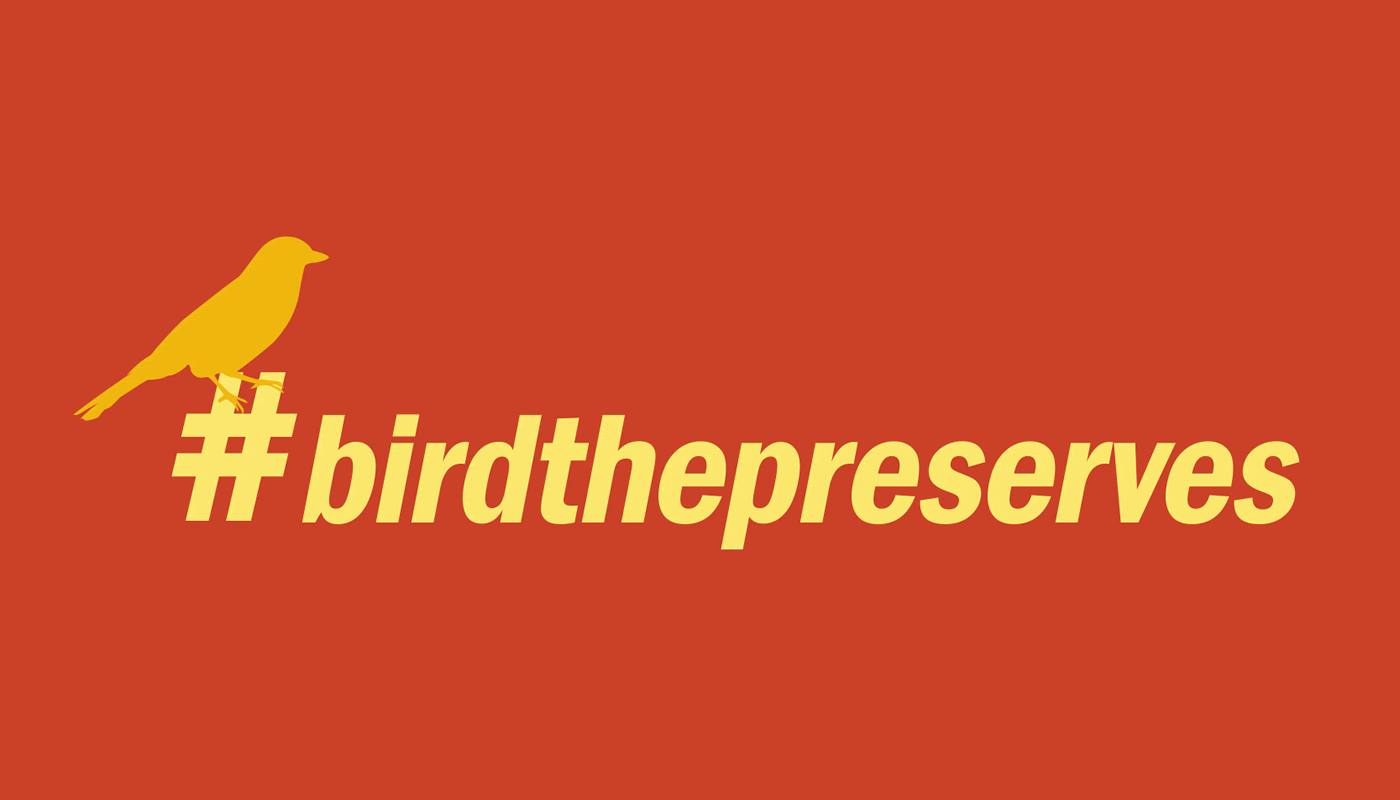 River Trail Nature Center Trails
Explore the River Trail Nature Center grounds on three walking trails or extend your walk on the Des Plaines River Trail System.
Des Plaines River Trail System
The unpaved Des Plaines River Trail follows its namesake river through more than a dozen forest preserves, allowing visitors to enjoy casual strolls, full-day adventures and anything in between.