The Forest Preserve Foundation is pleased to announce the addition of two new members to its board of directors, Theresa Salus and LeeAnn Tomas-Foster. Their nominations were approved at the Nov. 8 board of directors meeting.
"On behalf of the board, I am pleased to welcome LeeAnn and Theresa to the Foundation's leadership," Board Chair Stu Cohn said. "LeeAnn served on this year's Conservation Cup Host Committee. Theresa moderated our Spring Symposium and has been instrumental in securing grants for the Foundation.  We look forward to their new roles in supporting the Foundation's mission."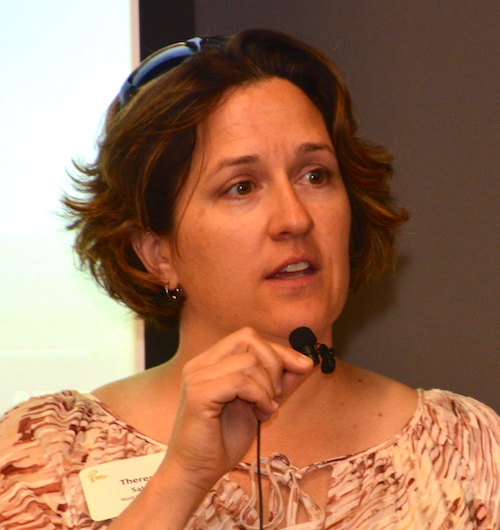 Theresa Salus is Regional Experience Manager for REI Co-op, where she is responsible for day programs, events, and community investment in the Upper Midwest, which includes Chicago and the Twin Cities. She leads a team of top-notch local guides who inspire others to explore their local outdoor spaces through fun tours and educational programs. She also leads local community investment initiatives and brand engagement events. REI Co-op supports community partners who are creating access, advocating, and stewarding the places REI Co-op members love to recreate.
"The Forest Preserves are the way that my family recreates in Cook County," Salus said after being named to the Foundation board of directors. "They are the natural spaces we choose to explore when we want to hike, bike, camp, and connect to nature, as well as the places we celebrate occasions (birthday BBQs). Supporting the mission of the Forest Preserve Foundation, specifically through board service, allows me to share expertise and connect resources in a more intentional way."
Salus holds a master's degree in recreation administration from Aurora University and a bachelor of science degree in environmental education from Slippery Rock University. Before joining REI, Salus worked for the YWCA and Girl Scouts. Theresa lives in Chicago with her wife and two sons.
In her free time, she enjoys traveling, kayaking, hiking and exploring the outdoors with her family.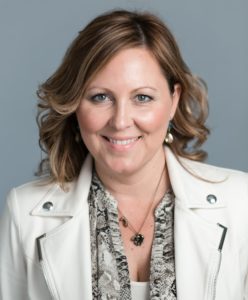 LeeAnn Tomas-Foster, the city executive for Chicago at Arcadis, a leading global design and consultancy firm for natural and built assets. Tomas-Foster leads Arcadis' Chicago Big Urban Client Program, overseeing the company's city operations while pursuing new client business development opportunities.
Tomas-Foster, who was a member of the 2019 Conservation Cup Host Committee, has a rich background of industry leadership, with experience in environmental program management, due diligence and compliance in the public and private sector.
In assuming her new role with the Foundation, LeeAnn said: "As a little girl growing up in Palos Hills, my inquiry and love for nature was astounding due to my experiences at the Cook County Forest Preserves, Little Red School House, Swallow Cliff, Crooked Creek Woods and the Palos Trails," she said.  "It is an honor to serve on the Forest Preserve Foundation Board to help our communities connect to, learn from and be inspired by nature just as I have been all these years."
In the public sector, she led successful environmental programs for two Chicago agencies, the Public Building Commission and the Chicago Park District.
In addition, she managed the environmental due diligence, compliance and remediation program for Chicago Public Schools developed under the $1.1 billion Modern Schools Across Chicago Program. This program included the development of 17 new schools and two major school renovations in neighborhoods throughout the City of Chicago. She also developed a forward-thinking sustainable soil remediation program that saved the City of Chicago millions of dollars.
During her time with the Chicago Park District, Tomas-Foster developed environmental programs for over 400 public facilities and service yards. She also administered programs including the Mud to Parks Program, West Nile Virus Prevention Program; Waste Recycling Program; former NIKE Missile Base Closure Program; as well as the planning, design and remediation of more than 125 sites throughout her tenure.
Tomas-Foster holds a degree in environmental science from DePaul University.