After seven years of leading the Forest Preserve Foundation, Shelley Davis, president/executive director, is resigning to accept the CEO position with another Chicago-based charitable foundation.
"Shelley has done a tremendous job growing the Foundation's charitable giving and reputation, all in the service of our mission," Board Chair Stu Cohn said in his message to the Board. "She will be missed and long remembered as a true founder and pillar of the organization."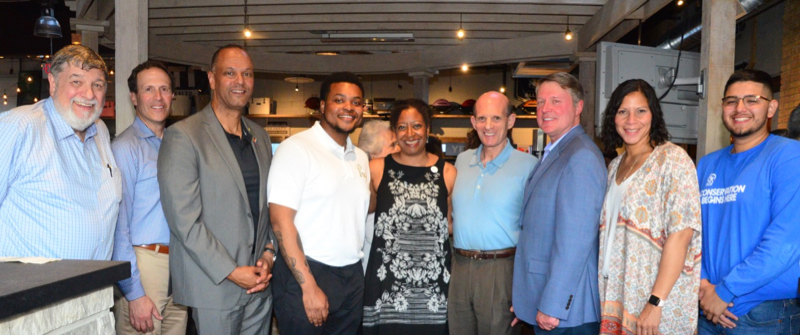 In reflecting on her service, Davis said in a statement to the board:
"In 2013, I raised my hand and joined the Forest Preserve Foundation to demonstrate that a public private partnership with the Forest Preserves of Cook County could be built with a racial equity lens and engage a broad community of donors to invest in the next generation of environmental advocates, increase access to nature, and to accelerate the Forest Preserves of Cook County's response to climate change. In seven fast years, we were able invest more than $2.5 million in over 500 youth conservation internships, improving nature-based programming in popular Forest Preserves sites and 866 acres of restoration.
"This is a bittersweet moment. I treasure the time I have had at Forest Preserve Foundation. We have grown our staff team, board leadership, developed a system of setting our goals and tracking our progress, and we have cultivated new major donors who have helped us make deep investments in Forest Preserves priorities. I know, however, I am answering a call to respond to the needs of Chicago's communities and families, which has been a through line in my career. I will continue to stay in touch and I will see you on the trails."
Davis will stay on through the Foundation's annual golf outing, the Conservation Cup. She will be formally exit on October 9. ​Laura Perlow will be serving as Interim Executive Director.