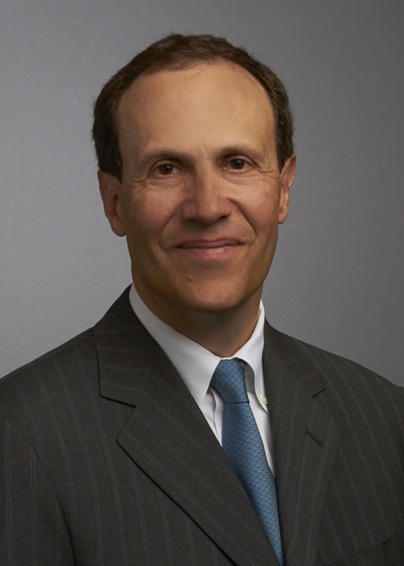 After hearing about the Foundation from a client, Jeff Gray decided to take a look at its website. He saw a familiar name, Tom Livingston, who is the current board chair, and "I connected the dots," he recalls. "I said this sounds like an interesting organization."
Some time later Jeff was put on a mailing list for the Foundation's friendraiser events. "I attended one of those and was impressed with the program and the young people [from Conservation Corp] who were brought in and talked about their experiences."
A partner with the law firm Barnes and Thornburg LLP, Jeff has done legal work for many corporations, including CSX Transportation, where Tom is regional vice president. CSX is also a Foundation supporter.
During the friendraiser, Jeff introduced himself to Stuart Strahl, who is a Foundation board member and president & CEO of Chicago Zoological Society/Brookfield Zoo. "He explained to me that he helped form [the Foundation] and why it was formed, and I thought it was a terrific idea to support a public resource and get around people's hesitance to contribute to government," Jeff explains. "That was a brilliant idea because [the preserves are] a tremendous resource. I thought how do I tie an interest of mine into something that does good? That really caught my attention."
Earlier this year, Jeff became a new member of the Foundation's board of directors. "I thought I would enjoy getting into a leadership position so I can see how the organization works and I can add some value, either through my work and legal experience and through, just generally, my age and wisdom."
Jeff, a Wilmette resident, enjoys spending time outdoors, especially biking and hiking. He's spent many weekends biking the North Branch Trail to the Botanic Garden with his family. He also has a deep interest in the region's ecology.
"I have learned about the value of the lagoons, how they're critical to our ecological system particularly when you look around the North Shore and all the building that goes on and the fact that we're able to keep green space and able to keep an ecological resource. That's highly important, number one. Number two, I do a lot of real estate work as a lawyer and the one thing I learned about real estate in law school is they ain't making anymore of it. So every time they take out green space, we'll never get it back. So the fact that it's preserved for everybody, I believe that it's critical for our well-being because if you get rid of that, you have no place for quiet, you have no place to be alone. I think that's important to everybody's health."