The Forest Preserve Foundation is pleased to announce the addition of three new members to its board of directors, Claudette Grant, Rana Lee and Eric Rockhold. Their nominations were approved at the August board of directors meeting.
"We are excited to have Claudette, Rana and Eric join our expanding board of directors." Board Chair James Beck said. "Each of them has extensive experience in their respective industries. We value the energy and skills they bring to the board and to the mission of the Forest Preserve Foundation."
Claudette Grant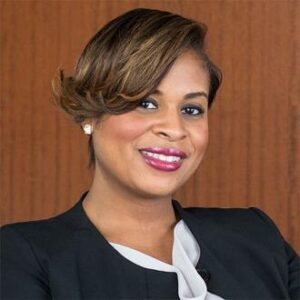 Claudette Grant is a client relationship manager at Capital Group. She has 11 years of industry experience and has been with Capital Group for three years. Prior to joining Capital, Claudette was the vice president of Investor Relations and Business Development at RPK Capital Management. Before that, she was an assistant vice president of Marketing and Client Service at FIS Group, Inc. She holds a juris doctor from The Ohio State University School of Law and a bachelor's degree in political science from Wittenberg University. She also holds the Chartered Alternative Investment Analyst℠ _designation and is a 2021 Level III candidate in the Chartered Financial Analyst® _program. Claudette is based in Chicago.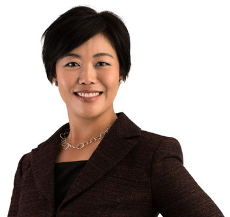 Rana Lee
Rana Lee is Principal and Business Development Director with SmithGroup, an interdisciplinary design strategy firm. Covering the healthcare, science technology, higher education and corporate markets for nearly thirty years, she is recognized for her ability to create trust and partnerships that result in breakthrough thinking. Rana is an active leader in civic and professional organizations such as Ellevate, 1871 and the Society for Healthcare Strategy and Market Development. When Rana is not re-imagining the client experience, you can find her hopelessly working on her golf game, while at the same time mentoring a female caddy. She was one of the Co-Chairs for the 2021 Conservation Cup.
Rana is a strategist, connector and leader whose strength lies in her innate ability to see possibility and opportunity. This insight allows her to take a 10,000-foot view, quickly synthesizing information, and distilling it down to 100 feet. She is champion for her clients and colleagues, allowing them to imagine bigger futures and greater outcomes. Whether designing human-centered experiences for clients, mentoring future leaders or empowering women to be the champions of their lives, Rana is committed to designing a better world.
Eric Rockhold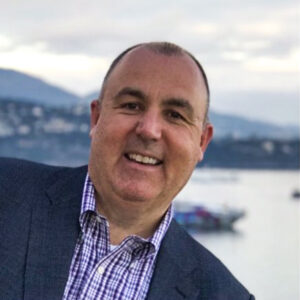 Eric Rockhold is Managing Director, Bank of America Merrill Lynch Co-Head Central Region. As Co-Head of Bank of America Merrill Lynch's Central Region, Mr. Rockhold has senior managed and structured over $50 billion in various government-related transactions over his career, including financings for transportation, economic development, stadiums, higher education, and other infrastructure purposes. In his current role, he helps oversee the Firm's governmental banking efforts across a 15-state region, including the Great Lakes and Midwest region. Mr. Rockhold has an M.B.A. from the University of Chicago, Graduate School of Business (Finance) and a B.A. from Ohio Wesleyan University (Mathematics, Economics, and Accounting). He was one of the co-chairs for the 2021 Conservation Cup.