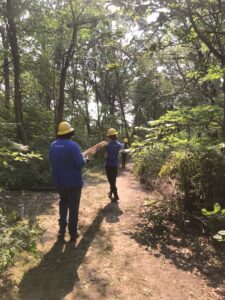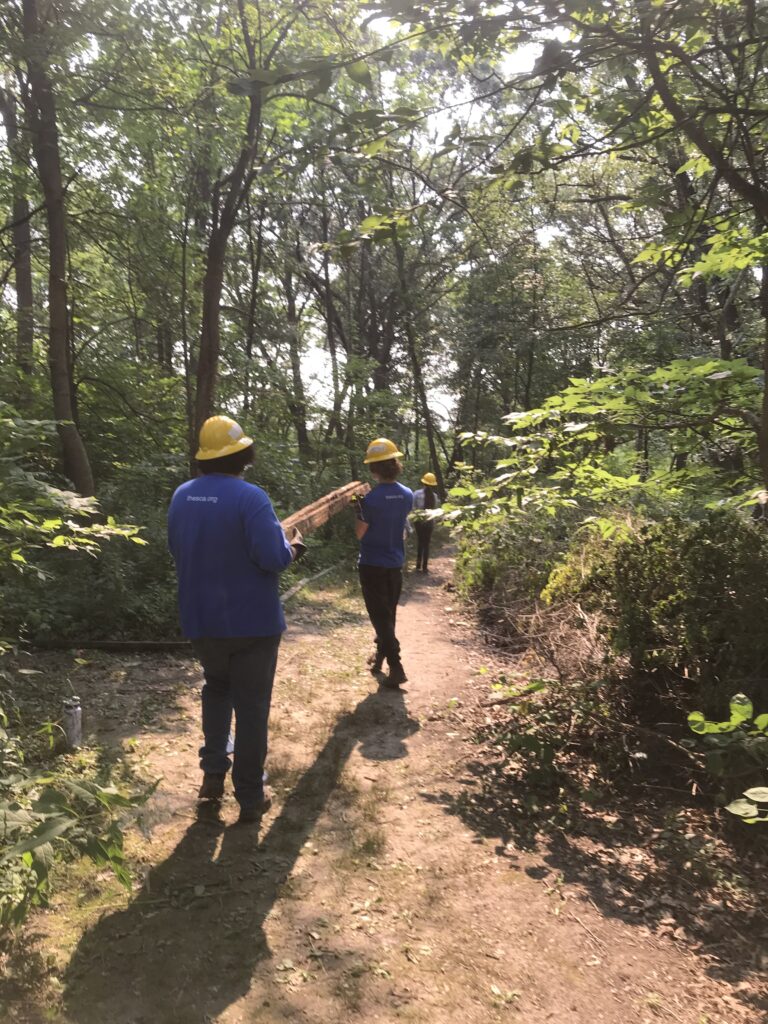 As part of the spring grants cycle, the Forest Preserve Foundation's board of directors approved grants totaling $130,000 in support of Youth Conservation Corps programs in the Forest Preserves of Cook County:
•  Chicago Conservation Leadership Corps $75,000
•  Forest Preserve Experience $55,000
The Forest Preserve Experience program (FPE) and Chicago Conservation Leadership Corps (CCLC) will engage youth in paid employment to conduct hands-on conservation activities and to learn job skills in five-week summer jobs programs. Each program will run from July 5 to August 5, 2022, with students working Monday through Friday, for a total of 24-28 hours per week, earning $10.50 per hour.
"The young people in Conservation Corps work to ensure the Preserves remain healthy and available to everyone," Foundation President and Executive Director Debra Walker Johnson said, "These grants provide funding needed to restore vital lands, while also nurturing the next generation of environmental advocates."
Crew members provide restoration work, invasive species removal, trail building and maintenance at preserve locations such as (FPE) Calumet Woods, Joe Orr Woods, Jurgenson Woods, King's Grove, Possum Hollow Woods, Sauk Trail Woods, Sweet Woods, and (CCLC) Dan Ryan Woods, Little Red Schoolhouse Nature Center, River Trail Nature Center, Sand Ridge Nature Center. In addition to this hard work, crews will engage in environmental education and activities such as getting an up-close look at a biologist monitoring turtles to track their life history or learning how to canoe.
Youth are exposed to green industry careers and the opportunity to network with green career professionals. Most corps alumni report they were unaware of many of these amenities or green careers before participating. There is an emphasis on exposure to professionals who are people of color and 82% of corps participants identify as people of color. Environmental, restoration and outdoor activity communities need and benefit from racial equity, diversity, and inclusion.
Each participant also leaves with an understanding of what the Preserves offer and why healthy nature is important to their community and quality of life. Participants take what they've learned into their communities and bring family members to see work they've accomplished at the Preserves. Conservation Corps programs benefit the Preserves, the participants, and the public.
The Forest Preserve Foundation is the philanthropic partner to the Forest Preserves of Cook County. Our mission is to engage in protecting and restoring the treasured natural habitats of the Forest Preserves of Cook County and to enhance the outdoor experiences of all communities. We do this by raising funds to further the Forest Preserves' mission and goals.
The following snapshots from last year give a feel for these programs.