At the Forest Preserve Foundation's 11th Annual Conservation Cup on Thursday, September 8, 2022, over 100 golfers, along with some non-golfers, played, laughed, connected and enjoyed the beautiful George W. Dunne National Golf Course. The event raised $238,000 to support the Foundation's mission: to engage in protecting and restoring the treasured natural habitats of the Forest Preserves of Cook County and to enhance the outdoor experiences of all communities.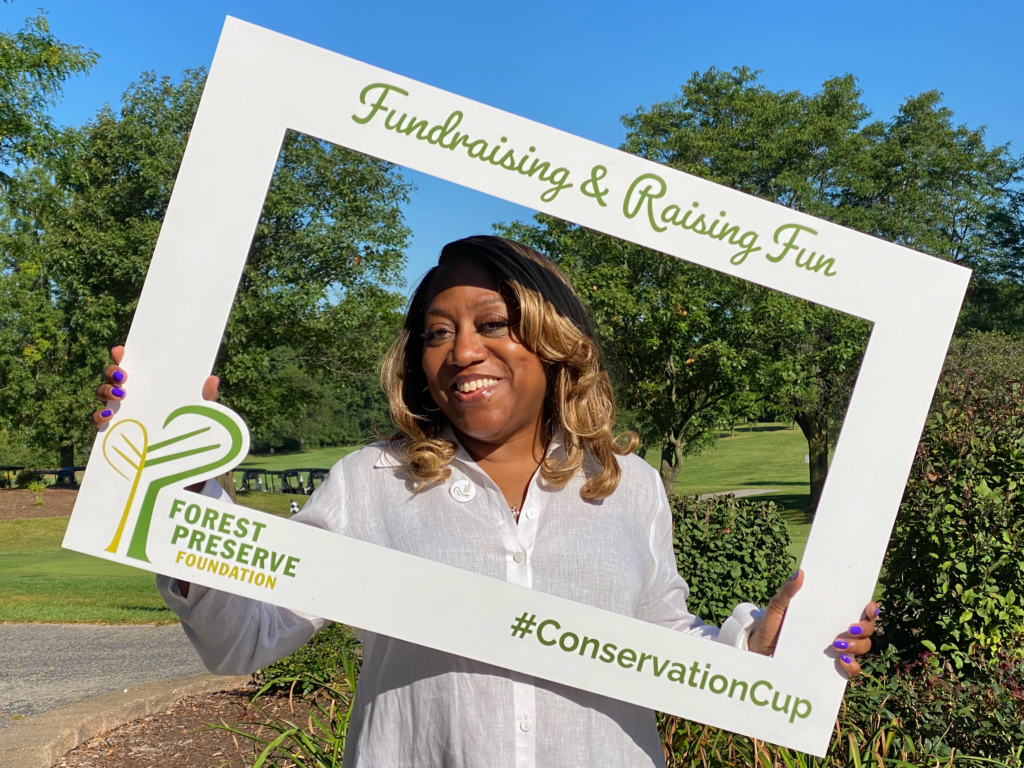 After introductory remarks, golfers kicked off the day in the warm sun, not a cloud in the sky. In line with the theme of fundraising and raising fun, foursomes on the course could be seen joking, dancing, encouraging, teasing, cheering and bemoaning that near-miss.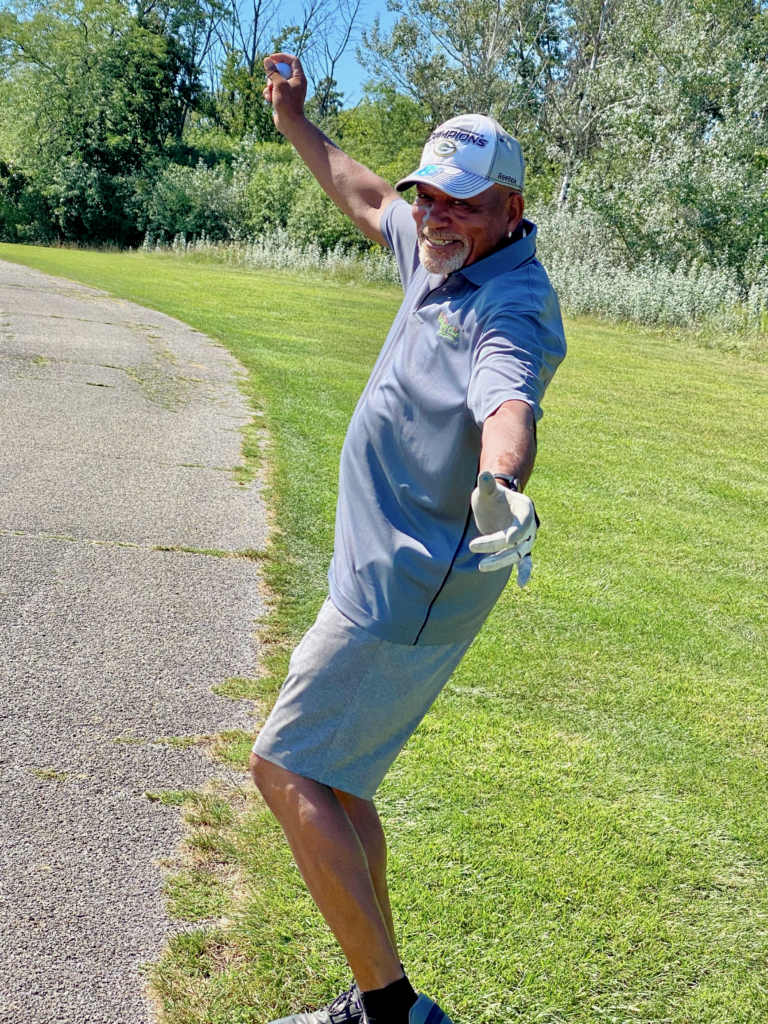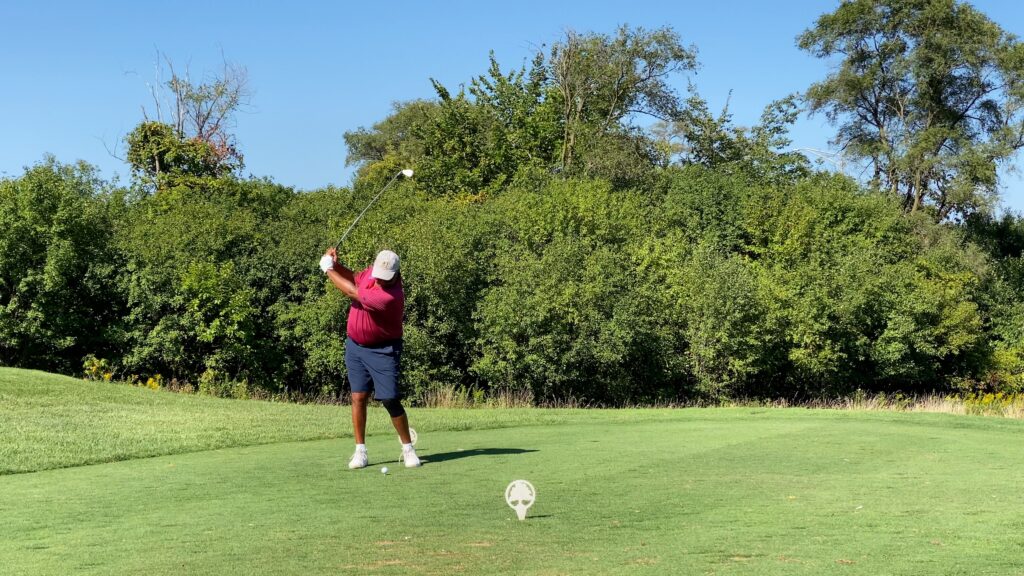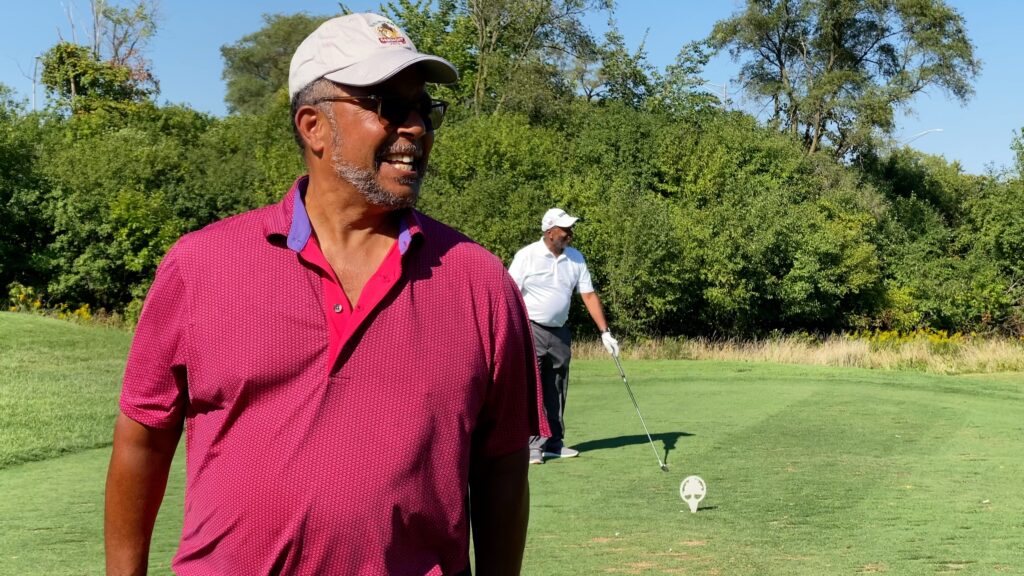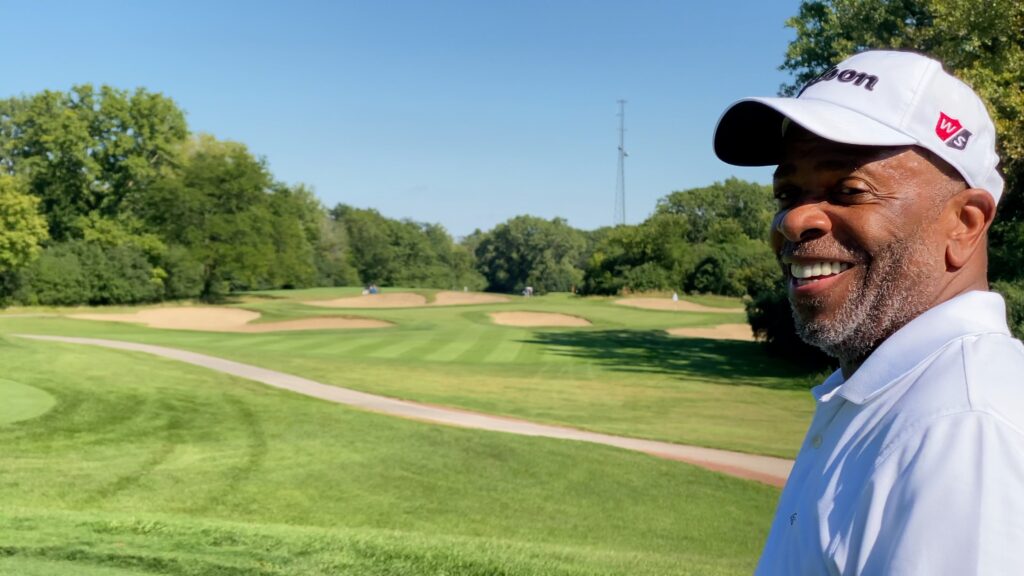 "That was a great shot! That was a GREAT shot. Birdie time!"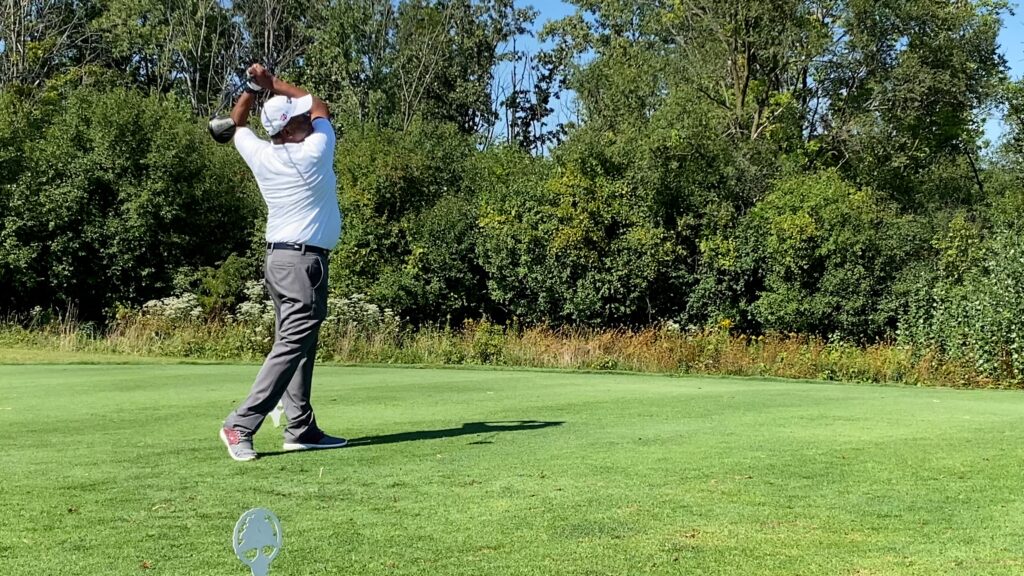 Dancing and clapping to a beat followed this shot.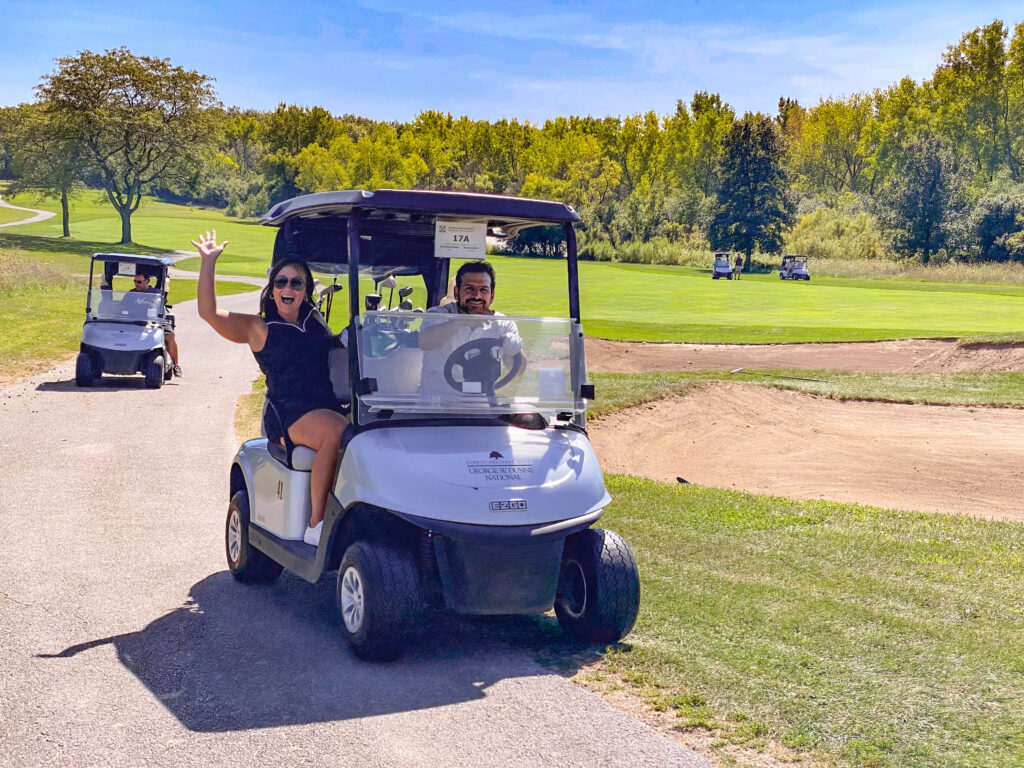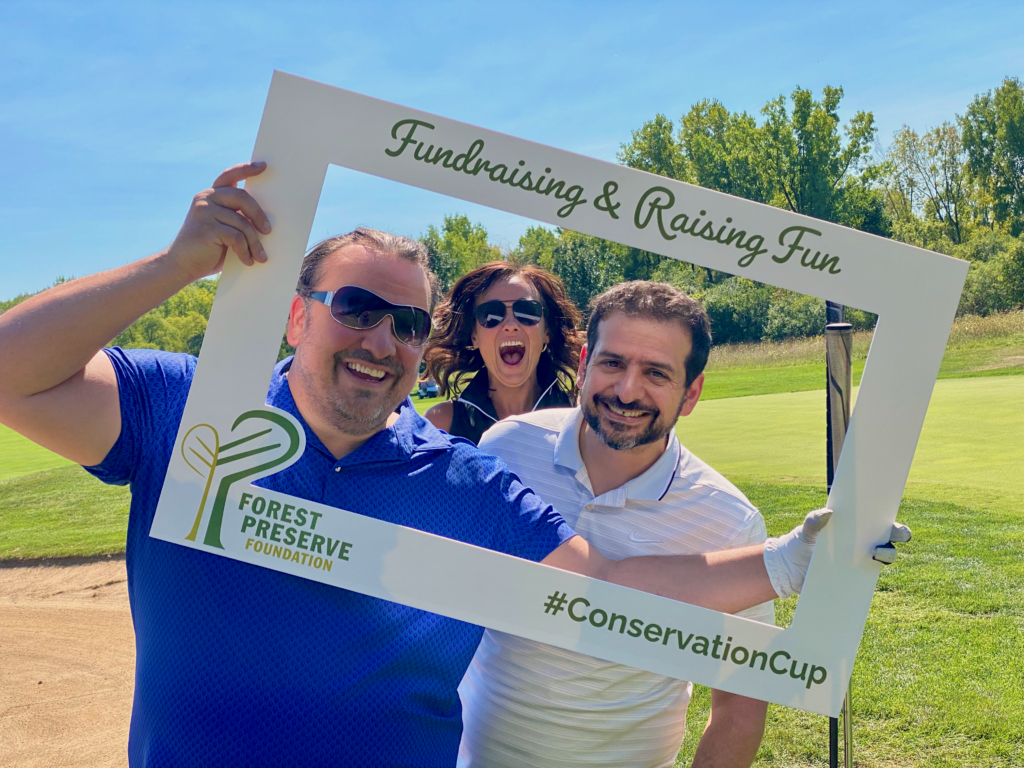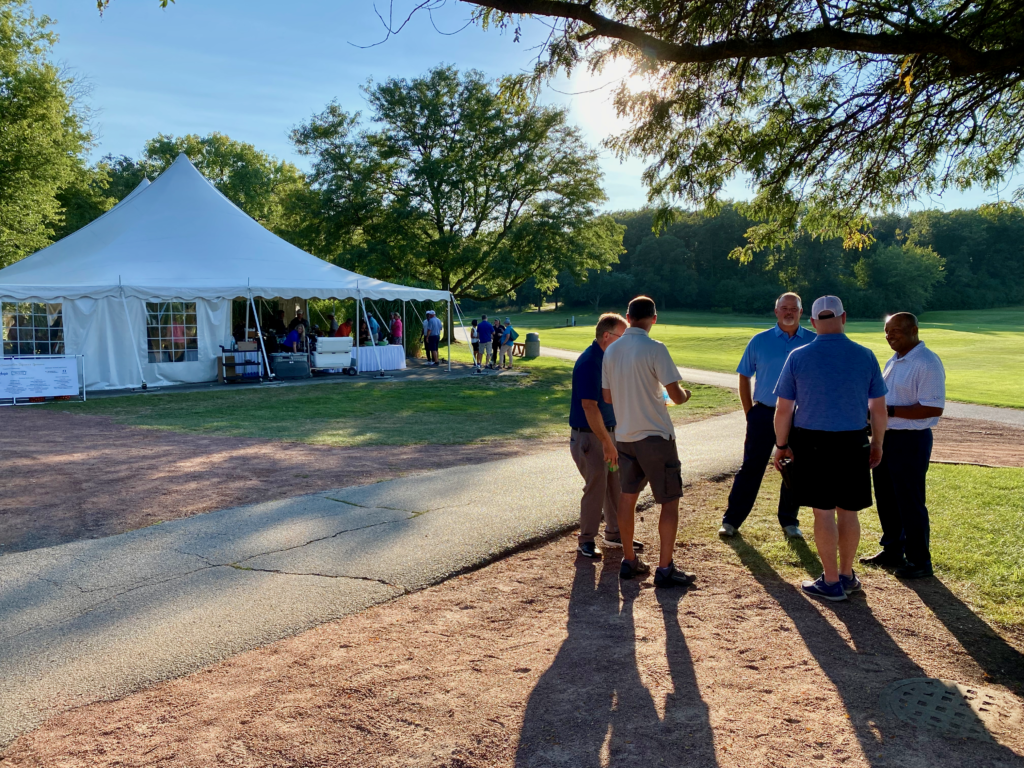 As evening settled in, golfers gathered back at the tented pavilion for a cocktail reception and dinner, where they joined non-golfing supporters already enjoying the beats of the DJ.
When the helicopter could be heard humming overhead, all went out to watch the balls dropped over hole #1 in this fun golf twist on a raffle. Josh Geppi of Indigo Golf announced winners of the Golfer's Delight Raffle, Square Space and various golf contests.
Three special guests shared their first-hand experience with the restoration work that is essential to protect our valuable habitats.
Davion Hickland, Forest Preserve Experience Crew Leader who began as a crew member in 2017 shared some of the ways the program has benefitted him, such as "learning to be a better leader, learning communication skills to create an organized and positive environment and developing problem solving skills."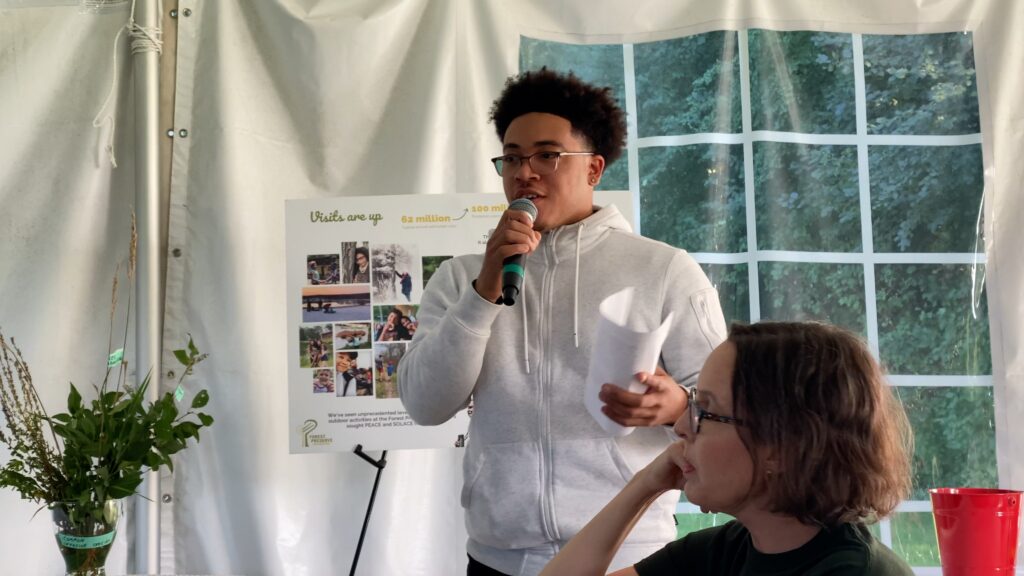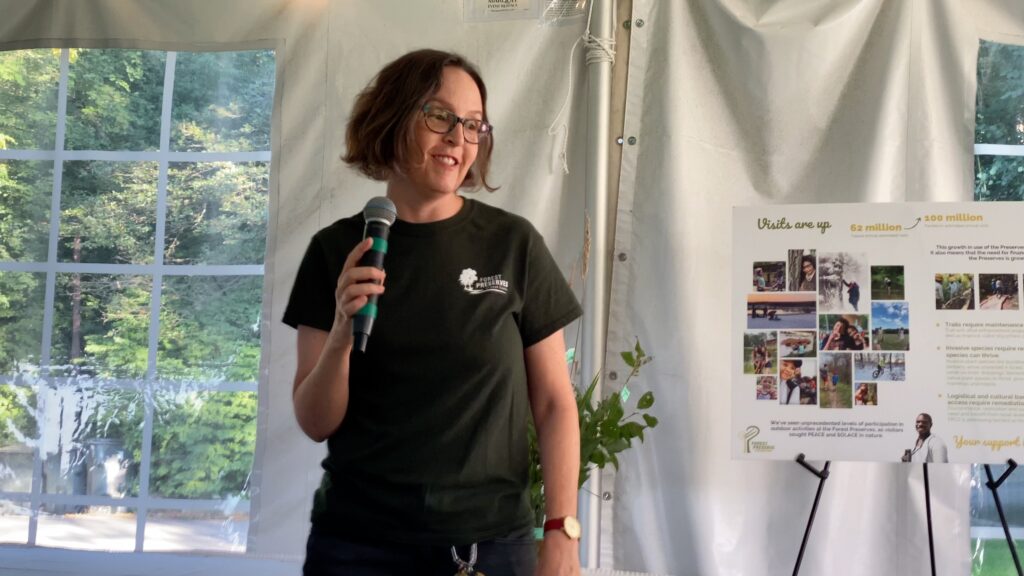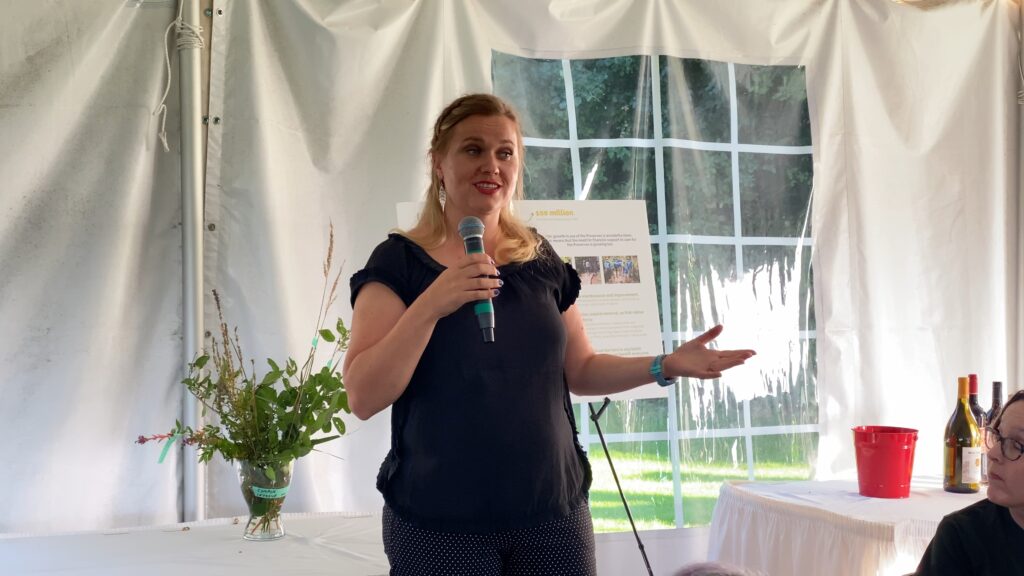 Alice Brandon gave a snapshot of the Conservation Corps and the work being done to nurture the next generation of conservation leaders. Iza Redlinski shared with the audience how essential their support is to taking care of the 70,000 acres of preserves in the most biodiverse county in the state.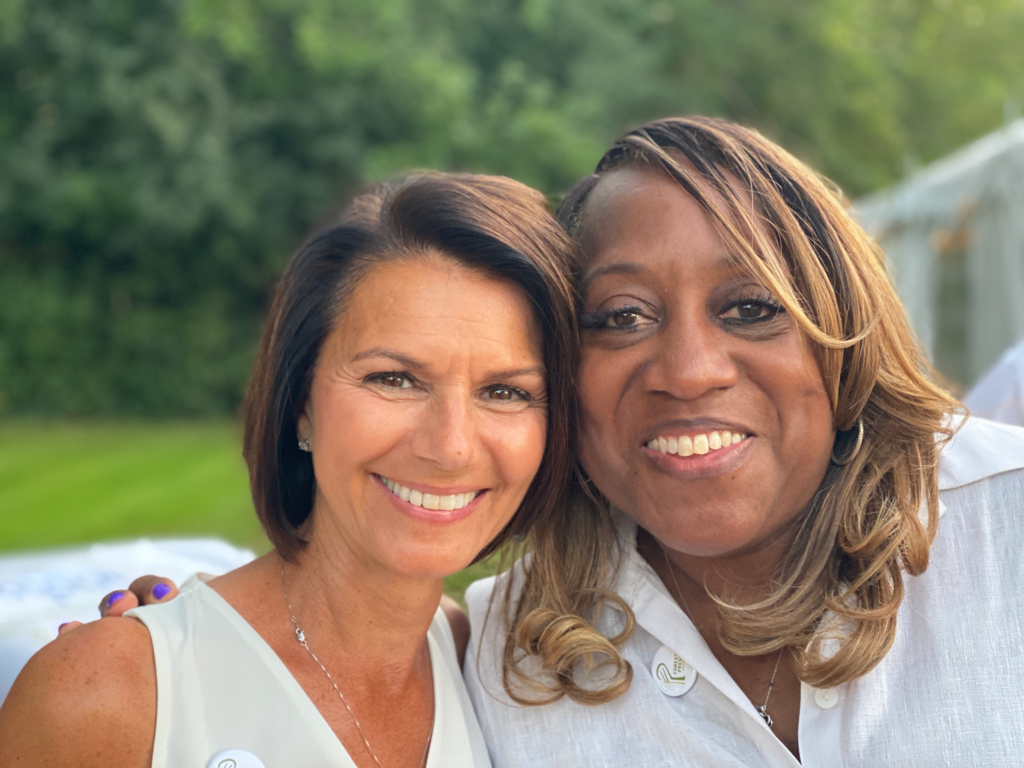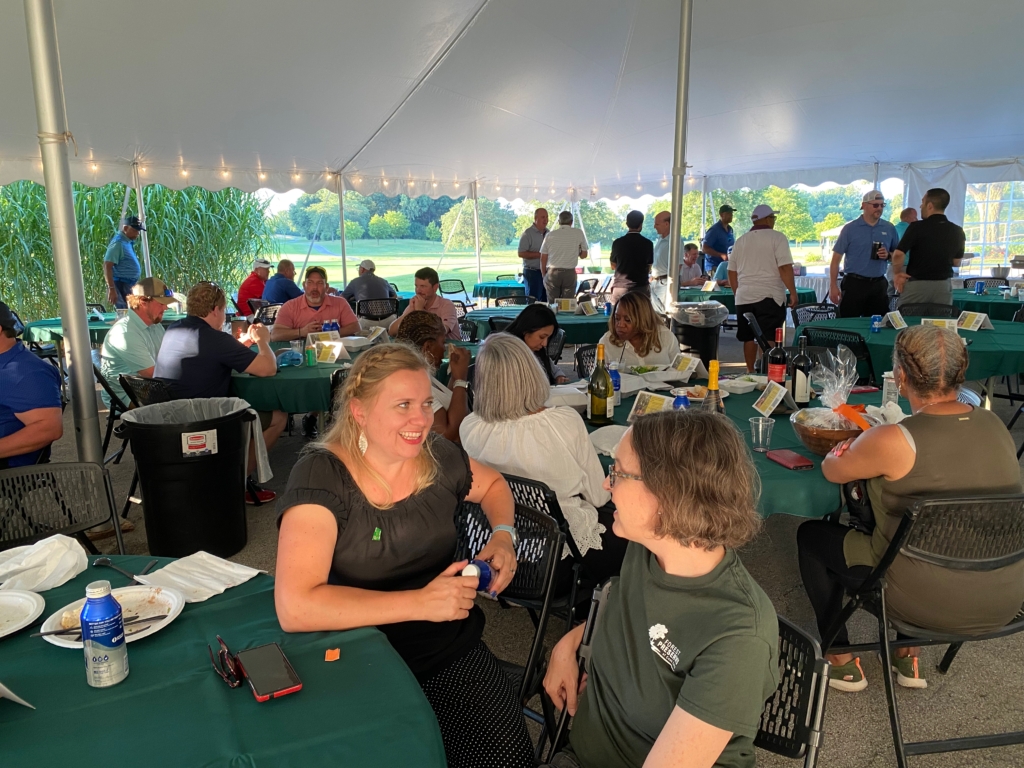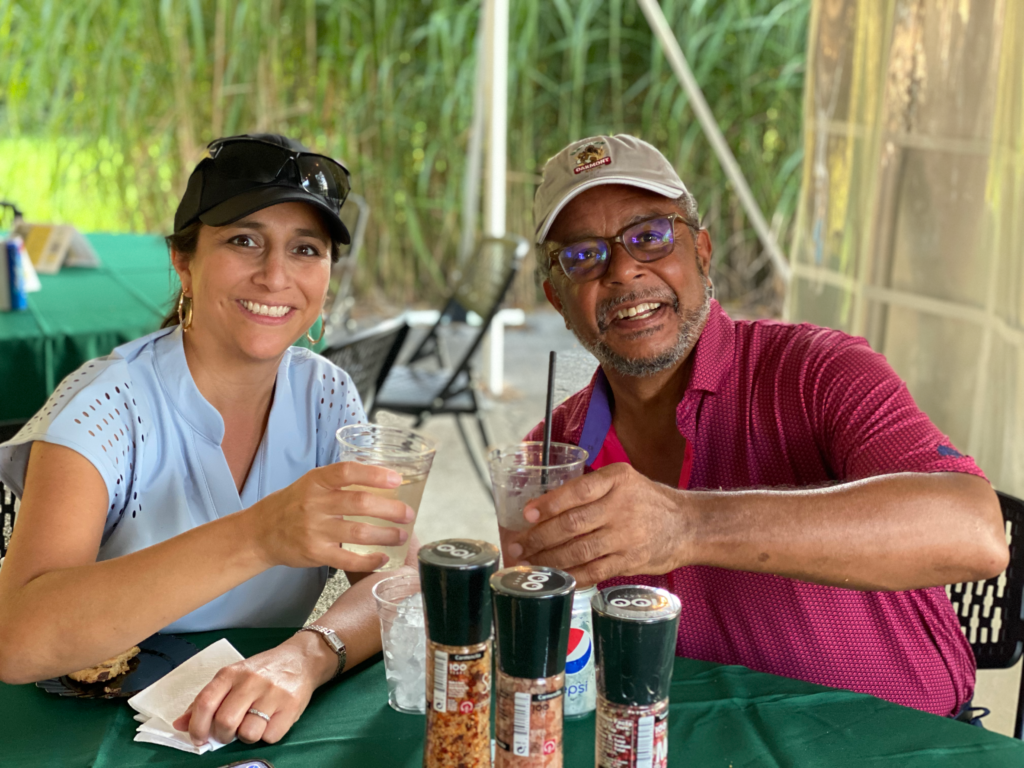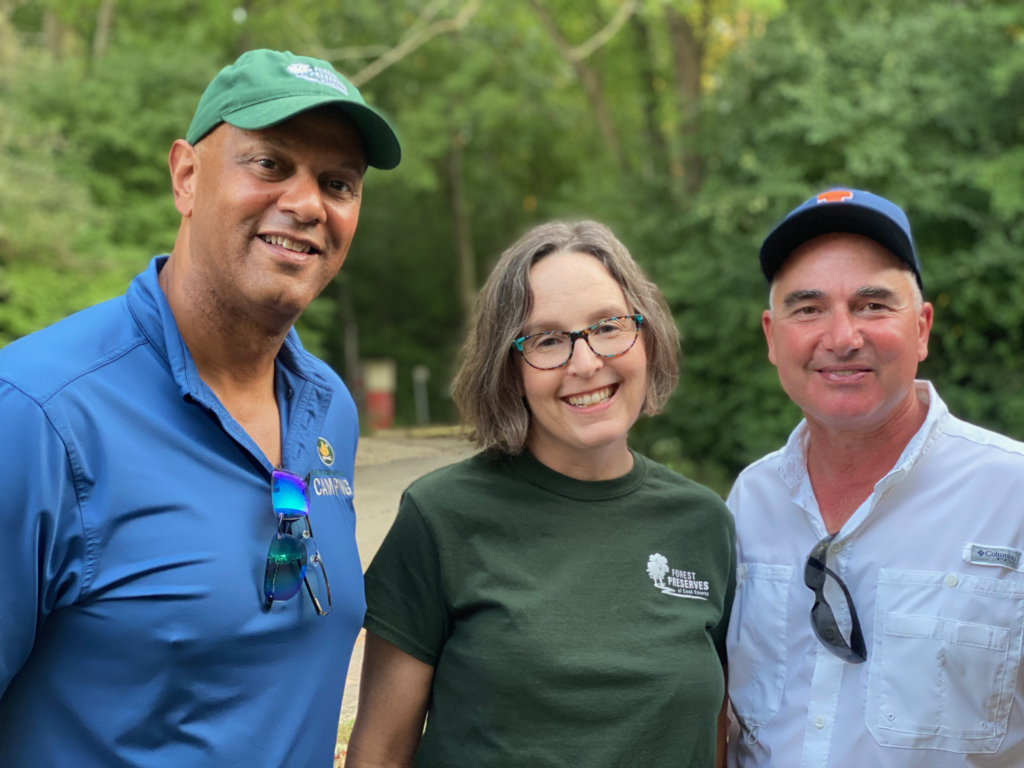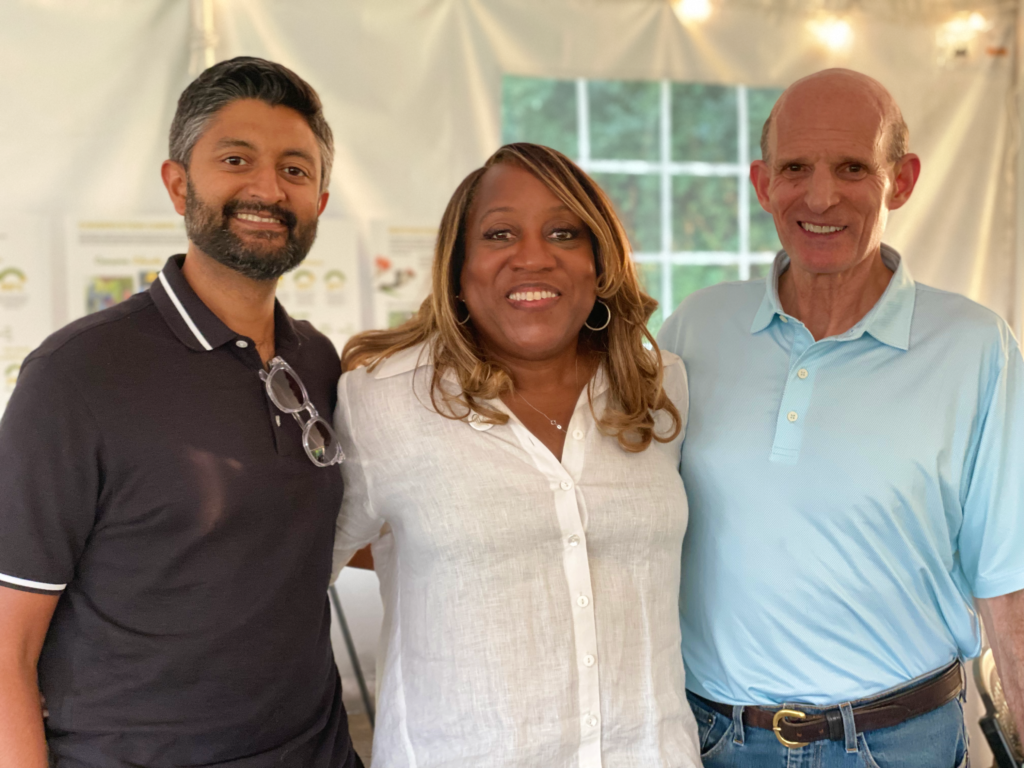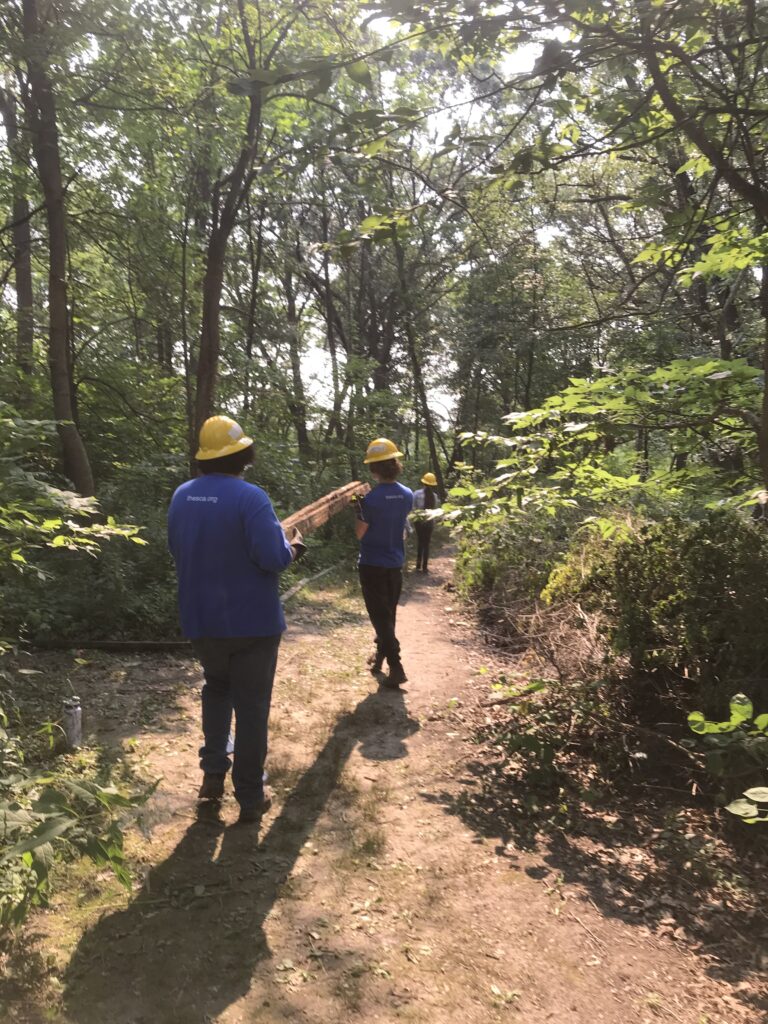 We are truly grateful for supporters who made this tremendous success possible. You provide the resources needed to restore the preserves to full health and foster the next generation of environmental advocates and young leaders. By investing in programs and opportunities that are proactively inclusive and reflective of the diversity of Cook County, together we support both preserves and people in our communities.
The Foundation looks forward to seeing everyone again next year!
Be sure to mark your calendars for the 12th Annual Conservation Cup:
Thursday, September 7, 2023