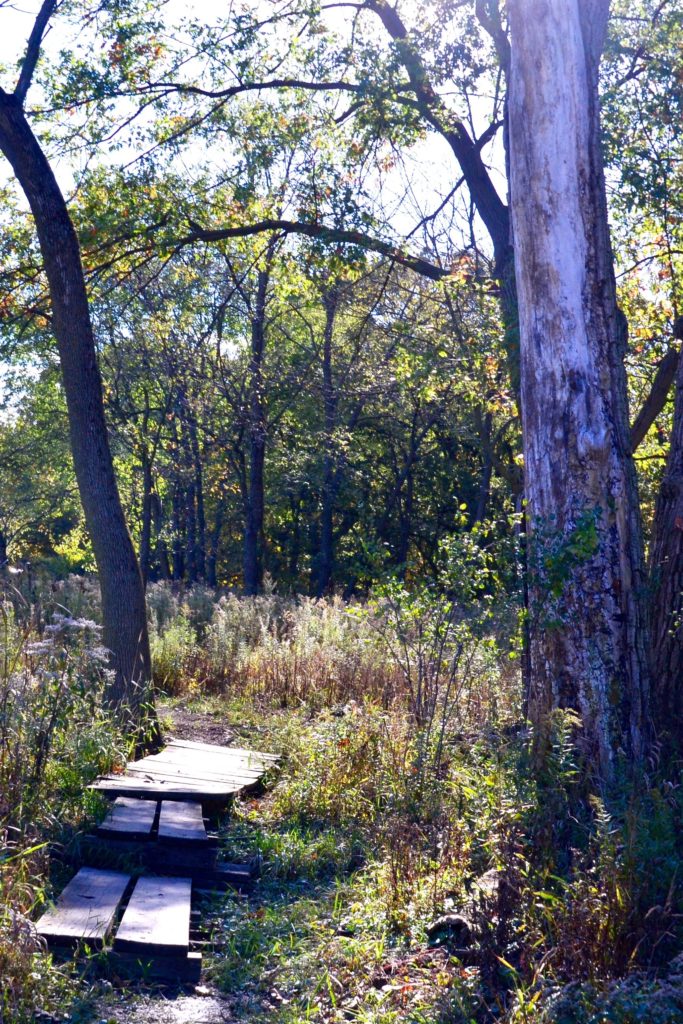 REI just released a report reminding us what we are seeing in our daily lives. The average American spends 95 percent of their life indoors. We are sitting too much. We are looking at screens instead of trees. We do not have moments to be bored and to daydream.
We know these are trends that put our community on a path to poor health and a disconnection to nature that could have serious consequences for our climate and environment. The Forest Preserves of Cook County has an easy solution. The day after Thanksgiving, take a moment to enjoy nature here in Chicago's backyard. Here are some ideas:
Instead of shopping on Black Friday, join the Turkey Trot Hike, a free guided hike at that meets at Trailside Museum in River Forest.
Have a treetop adventure in Bemis Woods in Western Springs. You can learn more about the ropes course and zip lines offered by Go Ape.
Look and listen for birds. Not all birds migrate. There are birds in the Preserves year round. And the Forest Preserves is a premier designation for birders (beginners and advanced) to enjoy the challenge of learning more about the diversity of bird calls and appearances.
Walk or bike a trail. There are 300 miles of trails in the Cook County Forest Preserves. You can plan your explorations with ease with this interactive map.
Let's enjoy time with our friends and family this Thanksgiving season. We can do this by taking advantage of our natural asset the Forest Preserves of Cook County.
Donate now
Your support will benefit nature protection, education and community development programs in the Forest Preserves of Cook County.