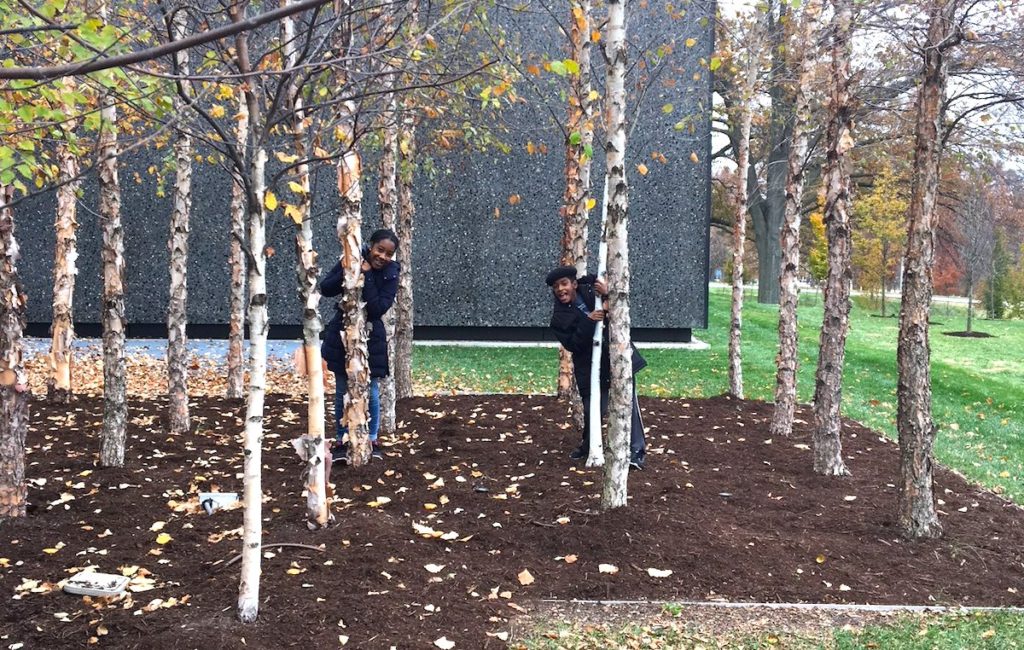 I'm looking forward to Thanksgiving, because it provides a long weekend to spend time with family laughing, eating and playing outside. We go out of town and stay at the same hotel every year. The hotel's location is perfect, because it is across the street from a large park that includes museums and the city's zoo.
I continue to be struck by the research of the health benefits of nature, but I know I can feel it. After exploring a trail, comparing the colors and shapes of the changing leaves and imaging where the water of a stream goes underneath a bridge, I am happy. I feel relaxed, as though my creative energy battery just got recharged.
The Forest Preserve Foundation receives support from REI Co-op. Through our partnership, we joined the #OptOutside movement, which encourages everyone to skip shopping on #BlackFriday and instead go outside—breathe, walk, run, play and sit in nature. Enjoy the company of friends.
On #CyberMonday, consider buying your holiday gifts via our Amazon Smiles account. For every purchase you make, Amazon donates 0.5 percent of each purchase to the Forest Preserve Foundation.
On #GivingTuesday, include us in your charitable contribution. Your gift, from $200 up to $5,000 or more, can make a difference for young women and men making career choices, for families stepping into the wonders of nature, for children exploring natural habitats in the Forest Preserves of Cook County.
—Shelley A. Davis, President, Forest Preserve Foundation
Support the Foundation
Your support will benefit nature protection, education and community development programs in the preserves across Cook County. Tribute gifts made in someone's honor are available.