At its February board meeting, the Forest Preserve Foundation Board of Directors approved the nominations of two new board members, Jim Beck and Stephen Friedman. Their board terms begin in May.
"We are pleased to welcome Jim and Steve to the Foundation's board," Board Chair Stu Cohn said. "Both have demonstrated their commitment to the Foundation through their support of the Conservation Cup fundraiser for the past several years.  We look forward to Jim's and Steve's new involvement and support of the Foundation and the programs it sponsors."
Jim Beck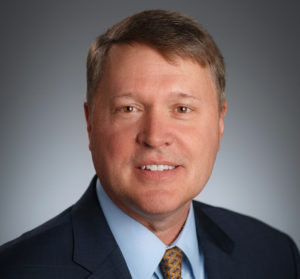 Beck works in the insurance industry. He is the program director for the Chicago office for the Midwest regions of Nationwide Retirement Solutions public sector division. Beck's career in the financial services and retirement industry working with public sector and corporate clients throughout Chicago spans 32 years.
The Glenview resident has been actively involved in many Chicagoland charitable and civic organizations, including Misericordia Heart of Mercy, After School Matters and the Chicagoland MS Society. Previously, Beck served as a board member for Chicago Business Institute, The Kohl Children's Museum of Greater Chicago. He also served as treasurer of the Loyola Academy Hockey Club.
"As a life-long resident of Cook County and a former Forest Preserve employee, I am excited to join the Foundation's board of directors and to continue moving its mission forward," Beck said. "Also, as an avid user of the forest preserves, I look forward to giving back via the Foundation. I firmly believe in its mission of protecting and restoring the treasured habitats of the Preserves as well as supporting youth leadership programs like the Conservation Corps."
Beck has a bachelor's degree in Finance from Northern Illinois University.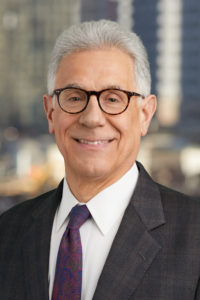 Stephen Friedman
Friedman, an urban planner, is the president of SB Friedman Development Advisors, a Chicago real estate consultancy that provides analytical, strategic and financial consulting services in support of complex development projects.
Recognized as a thought leader and active in civic, professional and educational organizations, Friedman is a member of the Urban Land Institute, where he has served in District Council and national leadership positions. He is also a director of The Civic Federation and Family Focus. He serves on the University of Illinois at Chicago College of Urban Planning and Public Affairs Board of Visitors.
In joining the Foundation's board, Friedman said: "I'm pleased to join the board because I believe the Forest Preserves are an important asset for the region.  But they are under-appreciated within the development and business community. The Preserves are an important part of the uniquely high-quality of life in the Chicago area and should be promoted to people and firms considering locating in the region."
Friedman has a bachelor's degree from Goddard College in Plainfield, Vt., and a master's in urban and regional planning from the University of Wisconsin-Madison.