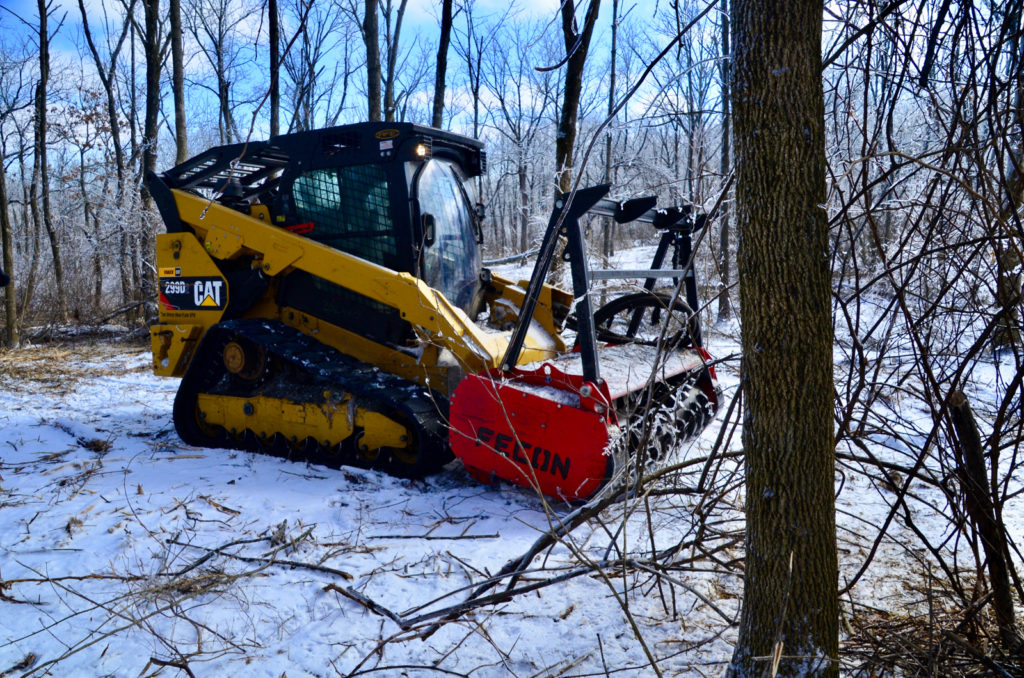 The Forest Preserve Foundation awarded a $250,000 grant to the Forest Preserves of Cook County in early February, thanks to the generosity of a Palos-area resident whose gift was inspired by seeing Preserves staff and volunteers working in Cap Sauers Holding Preserve last summer.
The donor, who wishes to remain anonymous, expressed the hope that others also will be inspired to support the ecological health and beauty of the Forest Preserves of Cook County.
"The donation to Cap Sauers is a shining example of what philanthropy can do," Forest Preserve Foundation President Shelley Davis said.  "Our donor saw the progress being made by the volunteer stewards and Preserves staff working in the area and was compelled to contribute.  Private resources are critical to helping the Preserves restore Cap Sauers to top ecological health.  We are so grateful to this donor for seeing the need and making such a generous gift. We hope it inspires others."
Cap Sauers Holding Nature Preserve, the largest piece within the Palos Preserves system, is also the largest dedicated nature preserve in Illinois. Cap Sauers includes oak woodlands, savannas, prairies and wetlands and harbors a wide variety of native plants and animals.
"The Forest Preserves of Cook County are always looking for new ways to improve our lands for nature and our residents," Chip O'Leary, deputy director of resource management for the Preserves, said. "This donation will enable the Preserves to reconnect critical conservation areas, create new habitat, and make the forest preserve experience for the public more enjoyable. We hope to leverage this work to incentivize others to help us further expand these conservation and user benefits across the Preserves."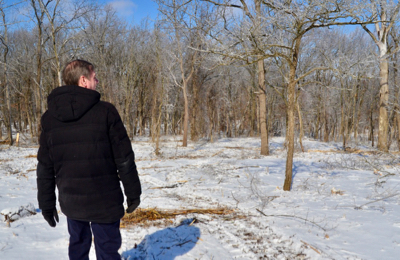 At 1,520 acres, Cap Sauers Holding encompasses a broad swath of wooded bluffs and ravines, with 4.5 miles of hiking and biking trails. Spots within the expansive preserve hold the title for the farthest one can be from a road in Cook County. Hikers can wind their way into the preserve atop an esker—an ancient glacial riverbed—enjoying long views down into the woodlands below.
The restoration work will be done by ecological contractors with brush-mowing equipment and teams following up to treat any re-sprouts. The Forest Preserves of Cook County will follow up with prescribed burns to speed up the recovery of the natural area. Volunteers will also assist in key locations after the initial mowing is done.