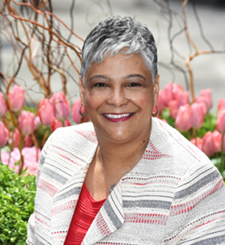 CLAIRE WILLIAMS
ENVIRONMENTAL DESIGN INTERNATIONAL
Claire is president and chief operating officer for Environmental Design International (EDI). She joined the firm as a marketing and sales representative in 1996, following a career in the health care industry.  She served as senior vice president of business strategy until early 2015. She leads a firm that is committed to the transformation of underserved Chicago neighborhoods.
Among the organizations in which she is active are: Women's Business Development Center, Advancing Women in Transportation, Lambda Alpha International, and the local chapter of the Society of Military Engineers. She is a current Conservation Cup Committee member and has served on the board of the Cliff Dwellers and as Golf Outing co-Chair for Girls in the Game.
Claire her earned her bachelor's degree in biological sciences from Rutgers University in New Jersey and a master's in health science administration from Central Michigan University.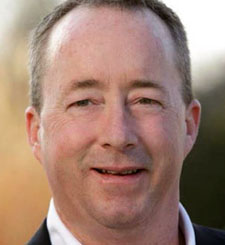 JOHN ATKINSON
MANAGING PARTNER, WILLIS GROUP
John serves as a Managing Partner for Willis Group Holdings in Chicago. Willis Group Holdings is a leading global risk advisor, insurance and reinsurance broker.
John was the Managing Partner and Principal of one of the nation's top 100 privately held insurance brokerage firms through 2006. John then led the sale, integration and merger of his firm into HRH and subsequently into Willis Group in 2008. Today, John helps lead Willis's Chicago operations and oversees key client relationships for the firm.
John is a frequent speaker and adviser to healthcare, real estate, long-term-care, and business organizations John also serves as a Director of One Million Degrees, on the Board of Organizing For Action, (OFA), Boards of Advisors of Catholic Charities of Chicago, The Center for Civic Leadership at Benedictine University, and the American Seniors Housing Association.
John is a member of the Chicago Council on Global Affairs and the Economic Club of Chicago.
John and his wife Bonnie have four children, Emily, Caitlin, Hope and Patrick.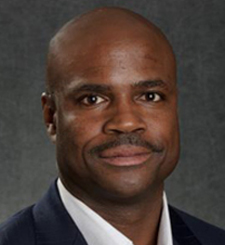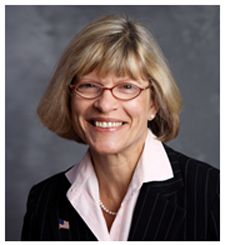 MARK LESTER
JP MORGAN CHASE
Mark is an executive with JPMorgan Chase in the Government Healthcare Higher Education and Non-Profit Banking Group in Chicago for the past eight years. He represents the JPMorgan Chase as the lead negotiator and portfolio manager on all commercial bank lending and banking services contracts.
Mark combines expertise in building relationships and understanding client needs with providing creative, innovative solutions.
An active community member, he is a board member for Windows of Opportunity and a former member of the Corporate Advisory Board for LaRabida Children's Hospital in Chicago. Mark has served as a volunteer basketball coach for many years. Before being named to the Foundation's board, he has served on the Conservation Cup Committee for the last three years.
Mark holds a bachelor's degree in marketing and finance from Georgetown College in Georgetown, Ky.
LESLIE FENTON
MANAGING DIRECTOR, PWC
Leslie is a Managing Director in the Chicago office of PwC Corporate Finance LLC. She is responsible for advising both domestic and international clients on investment banking transactions in the insurance and financial services industries.
Since 1982, Leslie has been an investment banker, specializing in insurance corporate finance. She has extensive transactions experience, from new capital issuance in both public and private markets, to strategic and private equity-sponsored mergers and acquisitions; structured solutions for insurance companies and corporations; and insurance and healthcare-related services, IT and distribution companies. Leslie has advised on transactions for US and foreign companies, private equity investors, and corporations with unique insurance exposures. She has significant experience in advising on "carve out" transactions and management buy-outs, advising companies and shareholder constituencies on specialty transactions for maximizing shareholder value, and working with regulators and agencies to effect transactions for the benefit of policyholders.
Prior to joining PwC Corporate Finance, Leslie was a managing director at KPMG Corporate Finance.
Leslie holds an M.B.A. in Finance from the Graduate School of Business at the University of Chicago in Chicago, Illinois and a B.A. and M.A. in History from Indiana University in Bloomington, Indiana.