Are you looking for something to do this weekend? The Forest Preserves of Cook County has you covered. Come out on Sat., March 10, from 11 a.m. to 1 p.m. for a youth and family program put on by the One Earth Film Festival.
The festival will feature three films on environmental topics at the Thatcher Woods Pavilion, 80320 Chicago Ave., in River Forest.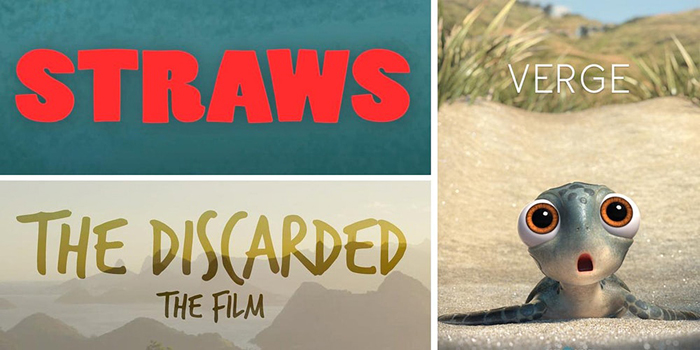 The award-winning short documentary "Straws" features live-action animation that showcases the problem caused by plastic straws. This thought-provoking film questions the ethics of this single-use plastic that are used for mere minutes and then thrown away. Unfortunately, plastic straws never biodegrade and they take up to 200 years to break down into microplastics, which also pose environmental harms. So, that plastic straw you used to drink your Coke at a picnic dinner 20 years ago is still on our planet. It's estimated that Americans use nearly 500 million plastic straws every single day, and this film hopes to inspire viewers to #RefuseTheStraw when eating out.
In "The Discarded: A Tale of Two Rios," the powerful juxtaposition of Rio de Janiero's natural beauty is coupled with the realities of its sewage and pollution. The film exposes the harsh truth behind "discarded" plastic in Guanabara Bay, and it raises the question of sanitation as a basic human right.
The third film is "Verge," a non-dialogue, animated short featuring a young sea turtle's ocean voyage through polluted water. The film brings to light the struggle facing marine life in today's plastic-polluted waters. In fact, the sea turtle population is declining due to plastic pollution. Young sea turtles, in particular, are ingesting plastic at an unprecedented rate and their species is dwindling.
Stay for a discussion program that will follow the films. You are invited to share your solutions to reduce, reuse and recycle. Program guests, design teacher Tim Walsh of Percy Julian Middle School in Oak Park, Liita Forsyth of Little Bits Workshop, Ann McElhatton of Beach Chair Scientist and Jeff Shelden of the Sierra Club Water Team, will help sort the facts, while Sue Crothers of the River Forest Sustainability Commission will share ways to make change. Wendy Negron, an educator, will lead the discussion. Refreshments will be served.
The One Earth Film Festival is an educational experience that is sure to leave you feeling a deeper appreciation for our natural world. Perhaps the experience will inspire you to refuse single-use plastics and become a conscious consumer.