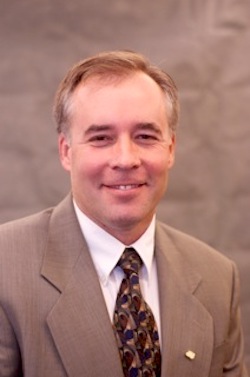 Since the beginning of the Conservation Cup golf outing and fundraiser, Bill Rehanek has been there to make sure everything runs smoothly. The PGA professional is the senior vice president, operations for Billy Casper Golf, which manages the George W. Dunne National Golf course, where the Cup takes place every year.
As a member of the volunteer Conservation Cup Host Committee, Bill is involved in all the planning meetings leading up to the all-day outing. He also works to identify sponsorship opportunities and source favorable pricing for tee gifts for the golfers as well as planning the logistics for the day.
Over the course of any given season, Dunne plays hosts to around 75 to 85 different events. "Conservation Cup is the biggest event we do every year," Bill says. "And by far raises the most amount of money for charity."
The seventh annual Conservation Cup takes place on Thursday, Sept. 13 this year and is the Foundation's largest fundraiser.
Although he doesn't play as much golf as he once did, Bill still enjoys the sport when he can. "My golf game really took a hit when I had kids," he admits. One of his pleasures now is getting to work at a nationally recognized course located in the Forest Preserves of Cook County.
"People may realize it's a golf course," he says proudly of Dunne. "They may not realize it's in the Forest Preserves and that what [they're] experiencing at George Dunne is golf in nature. There are no houses or other developments around the golf course. There are many natural areas.
"Despite the fact that it's right there in Oak Forest betwixt and between Tinley Park and Orland Park and all those other areas, when you're out on the golf course, you're experiencing not only one of the best golf courses available to the public in the entire state of Illinois, you're also doing it in a setting that's a lot more relaxing and a lot more natural than is contemporary in today's golf market."
On the day of the Conservation Cup, Bill and the team, which includes general manager Jessie Hodge get to work early to make it a perfect day of golfing. The operations staff of about 15 put in about "an 18-hour day that day to make sure everything goes well," Bill says.
Golf course superintendent Justin Sample and his team arrive about 4 a.m. to get the course in the best possible condition for the Cup so that nary a blade of grass is out of place. "Everything's real grass on the golf course," says Bill.
When he's not wearing this work hat, Bill takes time to admire and appreciate the natural beauty of the Forest Preserves.
"I drive through those forest preserves coming to work and just over the years, I've been able to see a remarkable aesthetic change in some of the open grassland— from scrub weeds and invasive species — to now you have what I think was supposed to be there originally, which are these prairie grasses and beautiful open spaces. And that's not free," he says. Supporting the Forest Preserve Foundation, the Conservation Cup and volunteer resources that go into it, that's a huge part of all of us playing a role in preserving these great assets."

"Supporting the Forest Preserve Foundation, the Conservation Cup and volunteer resources that go into it, that's a huge part of all of us playing a role in preserving these great assets."
—Bill Rehanek,

Senior vice president, operations, Billy Casper Golf

Conservation Cup Host Committee member