The Forest Preserve Foundation is pleased to announce two grants, approved by its board of directors at its May 1 meeting. Grants totaling $56,000 will support the Student Conservation Association and Free Spirit Media.
A grant of $50,000 will go to the Student Conservation Association (SCA) for its 2020 summer program. Since 2015, the Foundation has provided critical funding to SCA to support direct wages paid to youth crew members over a six-week summer internship program. Over the summer of 2020, SCA would engage approximately 55 youth and 10 young adults in the Chicago Conservation Leadership Corps (CCLC) program during July and August. Youth will be placed in five crews, led and mentored by young adult crew leaders.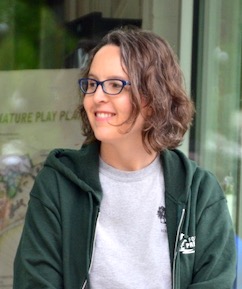 "The Conservation Corps program for high school youth are more important than ever" said Alice Brandon, Resource Programming Manager for the Forest Preserves of Cook County who oversees the Corps program, upon learning about the funding renewal.  "It's vital we get young people engaged in nature and caring for our preserves.  This is the only way we can ensure these special places are here for the next generation.  We so appreciate the Foundation's continuing partnership and support for the CCLC Program.  We couldn't do this without them."
The Foundation's 2015 funding allowed for the SCA to run one full crew at Trailside Museum of Natural History, with 10 crew members and two leaders, as well as pilot a chainsaw crew at Dan Ryan Wood. In 2016 the support of the Foundation allowed for a full crew at Theodore Stone Forest Preserve. Theodore Stone also served as the site for training and orientation for the entire youth conservation corps program in 2016. In 2017, with Foundation support, SCA was fielded a larger crew, with 11 members each. In 2018, SCA fielded a team at Chicago Botanic Gardens as well as Harms Woods, a new site for SCA. Last year, the Forest Preserve Foundation's grant supported city of Chicago youth enrolled in SCA's program, which accounted for 55 percent of participants.
Diava Gylys, the Chicago program manager for the SCA, welcomed news of the renewed funding. "We are extremely grateful for the continued support from the Forest Preserve Foundation," she said. "The CCLC program provides young people with opportunities to engage in their communities, be empowered to make positive changes, and develop excitement around nature and environmental science.  These opportunities are critical in that they inspire the next generation to make our world a better place. Thank you, Forest Preserve Foundation, for investing in our collective future through investing in the Preserves and the young people that serve them."
2020 Summer CCLC Program Goals
With renewed support from the Forest Preserve Foundation, SCA will provide Chicago area youth with the opportunity to explore nature, contribute to their community, work with peers, and gainemployment experience. Specific goals for the 2020 CCLC season include:
Enroll 55 youth to work on conservation crews in the Forest Preserves of Cook County.
Hire and train 10 young adults to lead crews of youth.
Conduct over 9,000 hours of programming.
Achieve a 90-percent program completion rate.
Teach crew members about the need for environmental conservation and the principals of local ecology.
Complete restoration projects on at least five acres of land to improve ecosystem health and accessibility.
Build or improve at least three miles of trail.
At the end of the program:
85 percent of youth crew members will report an increase in their confidence and willingness to try new things.
80 percent will have a better idea of what kind of career they want to pursue.
85 percent will experience growth in key workplace skills (communication, teamwork, problem-solving, and leadership).
90 percent will have a better understanding of how their actions affect nature.
85 percent will feel more responsible for protecting nature.
The Foundation board also awarded a $6,000 grant to Free Spirit Media, a national leader in promoting youth voice and media making opportunities. Young adult filmmakers build professional level media skills as they create high- quality media pieces for partners and clients. Projects have included PSAs and documentaries for television, and promotional videos for non-profits, foundations, and corporations. The grant funding will support Free Spirit to film, edit and produce a video that highlights the Foundation's work and have its premiere at the annual Conservation Cup golf outing. View last year's Free Spirit-produced video here.