Forest Preserve Foundation staff are finding ways to stay connected to the natural world while practicing physical distancing. Here, they reflect on their experiences during the COVID pandemic.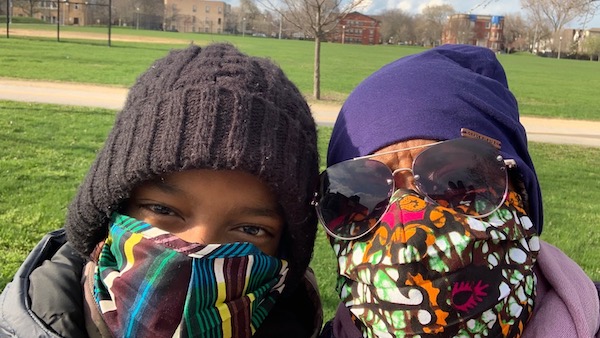 Natural discoveries
Sheltering in place is hard. Although we know and agree that the strategy to #stayhomesavelives is working, it is also a little weird to be home for so long and to be fearful of human interaction that used to be so normal for us. Still what gives me hope is seeing people celebrating their relationship with nature near and far.
Daily walks
I am a city resident. We don't live near a Preserve, but we do live near a park. My son and I don our masks and walk the park and catch up during the day. We walk for at least a half hour, so he can log his physical education activity for school. We watch the trees for signs of progression toward a warmer spring. Sometimes we see native animals in our neighborhood such as an Eastern gray squirrel or Eastern cottontail rabbit emerging from the bushes. And in the mornings, I hear a downy woodpecker working outside my window.
Everyone I know is discovering nature in different ways.
A friend, who is also staying home, has declared herself godmother to the American robins that are waiting to hatch outside her window. All of these creatures remind us that we are connected in different ways to their habitats.
Exploring the Preserves
One of my grammar school friends explored the Preserves with her family. They visited Eggers Grove — on Chicago's Southeast Side — one of the few Preserves within city limits. Her family walked the trail with their dog while enjoying the sunny open space. She took her kids to fish at Wampum Lake, which has a long history of settlement and use by Native Americans.
Foundation donor Mark Ishaug is lucky to live within walking distance of the Salt Creek Trail.  His family walks their dogs there twice a day.  An avid photographer, Mark reminds us how blessed we are to have access to such beauty and to reminded by resilience of nature.
Foundation board member Jim Beck gets to appreciate nature every day. Watersmeet Woods, a part of the Forest Preserves, is just outside his back door, making it easy for him to see the work that Forest Preserves staff and volunteers have done to restore prairies, savanna and woodlands.
—Shelley Davis, President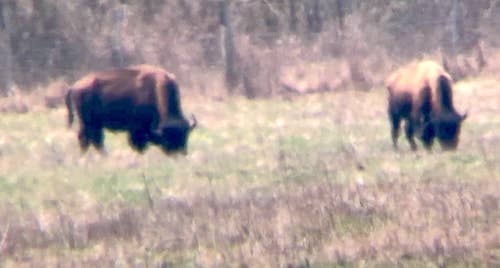 Hitting the trails by bike
I've been biking a lot since we've gone remote. Cycling is a good way to get exercise while sheltered in-place because you can ride alone or in small groups, and it is easy to maintain physical distance. When on your bike, recommended physical distance is 6 feet to either side and 12 or more feet ahead and behind depending on your pace.
On the North Branch Trail
I've gone on a few rides along the North Branch river trail. Once, my roommate and I tried to ride to the Skokie Lagoons Nature Preserve in Glencoe, but flooding along the trail topped us in our tracks at LaBagh Woods. Luckily, we tried again last week when the waterline was lower and made it to the Lagoons. The preserve has miles of paved trails, winding through the woods and along the gentle shores. This ride is a fun way to explore the green buffer zone that follows the Chicago River for miles, and because it's a continuous paved trail, you don't have to share the route with cars.
Biking to the bison
For my birthday, I rode to Midewin National Tallgrass Prairie. Ten miles south of Joliet, this vast holding on U.S. Forest Service land is free to visit and is home to a herd of bison, a species once native to the now-scarce prairies of Northern Illinois.
I expected a rough ride through busy roads and suburban sprawl but was surprised by how much of our route followed nature trails. We rode along the Des Plaines River through Cermak Woods, enjoying a smooth ride on the paved trail. Then we went through the Palos Preserves, the largest preserves system in Cook County. There, we stopped to fool around on one of the many unpaved mountain bike trails through the heart of Palos before taking the Centennial trail, an historic route along the Illinois and Michigan Canal and the Des Plaines River. We followed the I&M canal to Joliet, where we got onto a Will County Forest Preserves trail that took us right to Midewin.
The Tallgrass Prairie is beautiful and the Bison are mighty (even from afar), but the biggest surprise of the trip was how much history, recreation and natural beauty you can experience on a bike ride through the southwestern zone of the FPCC. I was impressed by the glimpse I got from behind my handlebars, and I am excited to explore more of Palos and the rest of the southwestern preserves zone.
—Sam Davis, Development Associate
Walking the neighborhood
Walking has always been my favorite form of exercise and way to experience the outdoors. Humans, I believe, are designed to move, not to be stationary. Yet many of us spend our days largely not walking much at all.
But now that our usual activities are suspended, we walk. And walk. And walk. Mostly alone. Although, I do see lot of couples walking in my neighborhood, something I suspect most don't usually do together. So that's something different I'm noticing about this new pedestrian period we're all experiencing.
Seeing more closely
More than any other physical activity, walking gives you a chance to see a lot you can't from a car or a bicycle. The soft petals of a flower or its delicate stamen. A tree awakening from winter's slumber. The patterns in the shadows cast on the side of a building. Or your own shadow.
On recent walks, I've taken closer looks at the barks of trees, the shape of trunks, the budding leaves. I note what people have dropped, accidentally or on purpose. Snack bags mostly. Thankfully, my neighbors aren't litterbugs, for the most part.
Everyone once in a while, though, I come across something that makes me ask, "How did this get here?" That's what I said to myself when I happened upon a pair of scissors in a parkway's grass. And the lone roller skate on a corner curb. Then there was something that really gave me pause: an N95 mask there in the grass. What was the story behind that, I wondered?
Relishing the quiet
After a few moments of wondering, I went on my way, appreciating the quiet that came from fewer cars on the streets. And that quiet allowed the chirps and whistles of robins and cardinals—and songs of other birds I haven't yet learned to recognize—to serenade me as I walked.
And to appreciate that wherever you are, nature is all around.
—Cassandra West, Communications/marketing manager
Before you go
If you want to visit the Preserves, check the website to get the latest updates.
Be safe, everyone. Spend some time in nature. It's good for your physical and mental health. Be sure to practice physical distancing.