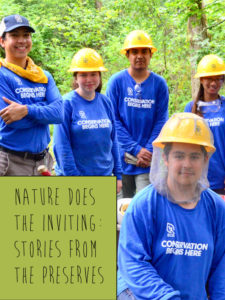 It is through telling the stories behind the work the Foundation does that we connect best with our friends and supporters. Whether it's in a forest preserve or at one of our public events, the Foundation touches so many people. And they touch us.
We use our blog to keep you informed about what we do and why it matters. This is where you will learn about our work in helping to mitigate climate change by investing in restoration projects in the Forest Preserves of Cook County. Or about the young people we support through summer internships with the Conservation Corps programs. We also share stories about our events, such as our annual spring symposia and Conservation Cup golf outings. We include plenty of photos, too, to bring you into the spaces and places where it all happens.
This year, we compiled a collection of our top stories from 2019 into an ebook that you can download here. We hope you will read  the stories and be inspired.
—The Forest Preserve Foundation staff