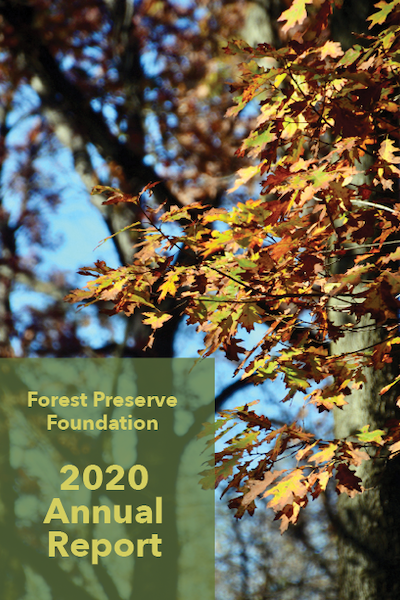 The Foundation has published its 2020 Annual Report. We hope that you will take a few minutes to read this overview of the Foundation's past year.
While this was a year of challenges and opportunities for the Forest Preserve Foundation, it adjusted operations and fundraising expectations in the face of the global coronavirus pandemic and stayed focused on its mission.
In 2020, the Foundation continued investing in programs that support next-generation environmental advocates and restoration projects in the Forest Preserves of Cook County. This year, the Foundation surpassed the $2.5 million mark in lifetime grants to support the Preserves.
Inside the report, you will find event highlights, photos, grants awarded, leadership profiles and our donors list.
Download the report.