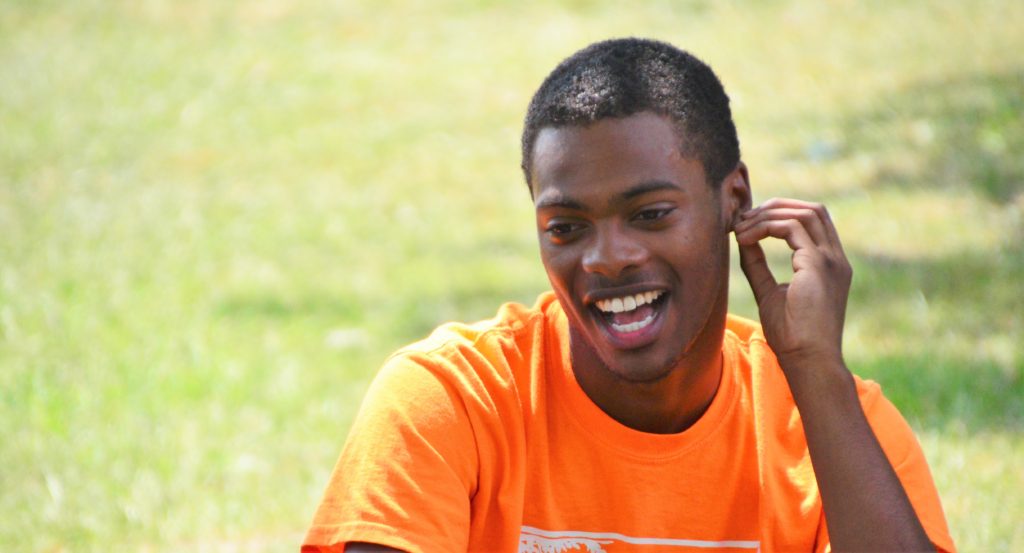 Nicholas Brown remembers volunteering at a forest preserve when he was in grade school. Then when he got to high school, he joined the environmental club. Those were the experiences he listed on his Student Conservation Association (SCA) application.
SCA wanted to know about his experiences in nature and what he might gain from future ones. It was his  environmental club involvement that was pivotal.
"The club made me realize there are a whole lot more people who are excited and involved with the environment," says Nicholas, 19, a graduate of Chicago's Northside Prep High School.
A passion for conservation work
And now Nicholas is one of those people excited about conservation. His interest led him Middlebury College in Vermont, where he plans to major in environmental studies. His resume also includes three summers with the Conservation Corps. This past summer, he got promoted to assistant crew leader with SCA, which receives support from the Forest Preserve Foundation.
Nicholas' passion about conservation work surprises even him. Growing up in the city, he wasn't around many people who were involved in conservation efforts.
"No one in my family is particularly into conservation work," he says after wrapping up a workday at the River Trail Nature Center in Northbrook. "No one is talking about ways to recycle, how to reduce our carbon footprint. Going to the park is about the extent of their exposure."
He thinks it's important that city residents who may not live close to a forest preserve get to experience them. "It gives them a chance to learn more and be more active."
Diversifying environmental field
Working in conservation puts Nicholas in an occupational field that historically has not been that racially diverse. As a young black male doing conservation work, he's fully aware of this fact. And he's proud to be stepping up as a next-generation environmental leader who is also bringing diversity to the field.
He says, "I definitely feel that a lot of what we do in the environmental field is presented as a white man. I'm there because I enjoy being there. It's nice to represent the environmental field and show that there are black men involved." 
A chance to lead
Nicholas, who spoke at the Foundation's Spring Symposium, stepped up to a leadership role in his third year with SCA. In early summer, he attended a 10-day training in Virginia to prepare him for the new responsibility. The training equipped him "to be a better leader for young adults and high school students."
And, as an assistant crew leader (ACL), he got to mentor others much as he had been. "When I was a crew member, I felt like my ACL was a mentor, someone to look up to."
He and his River Trail crew got a lot done, he says. They created a path for a pollinator garden that leads to a nature play area and built a 270 -foot-long gravel trail. He credits SCA with helping him blossom. "SCA really helped kickstart my love and drive for conservation and push for environmental learning."
Positive and passionate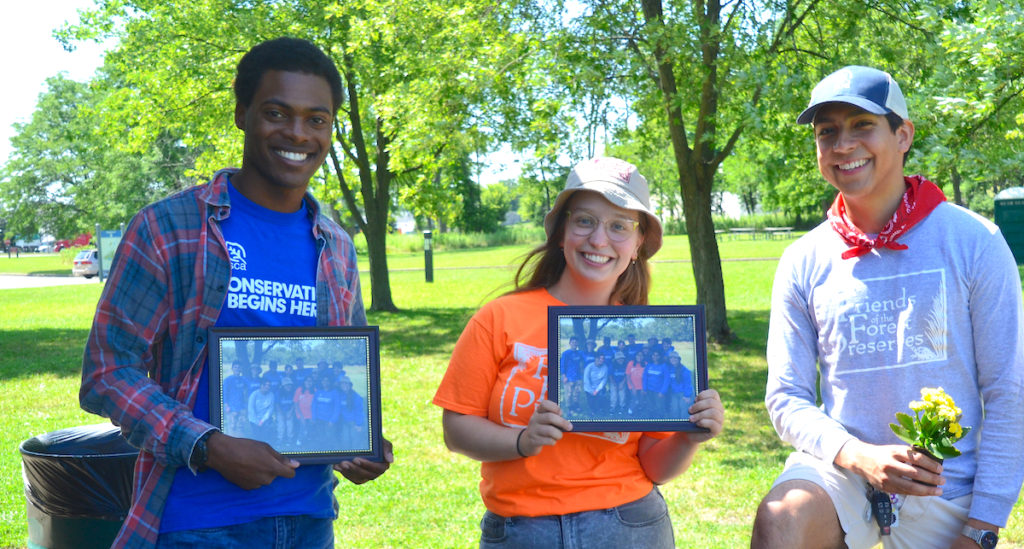 Daiva Gylys, Chicago program manager with the SCA, calls Nicholas "an exceptional young person" who works hard and leads by example. "He maintains a positive attitude and energy that others feed off. He is passionate about making positive change in the world, especially as it relates to the environment."
At the annual Conservation Corps graduation in August, Nicholas commented on his first summer in a leadership role. "This summer's been absolutely phenomenal—getting to work with the members, seeing it from a different lens being an assistant crew leader. I got to see how projects are chosen and the connections you can make when you're in position where people look up to you. Every day I woke up ready to go for the day."
A few weeks later, he was back to Vermont, known for its natural landscape and heavily forested. Quite different from the Prairie State of Illinois. Of New England, he says, "it's an adjustment," making the transition from big, urban Chicago to small-town Middlebury, nestled between the Green and Adirondack Mountains. "People there really love the quiet. You get to appreciate a different kind of nature [there] than when you're in the city."
And that suits him just fine.