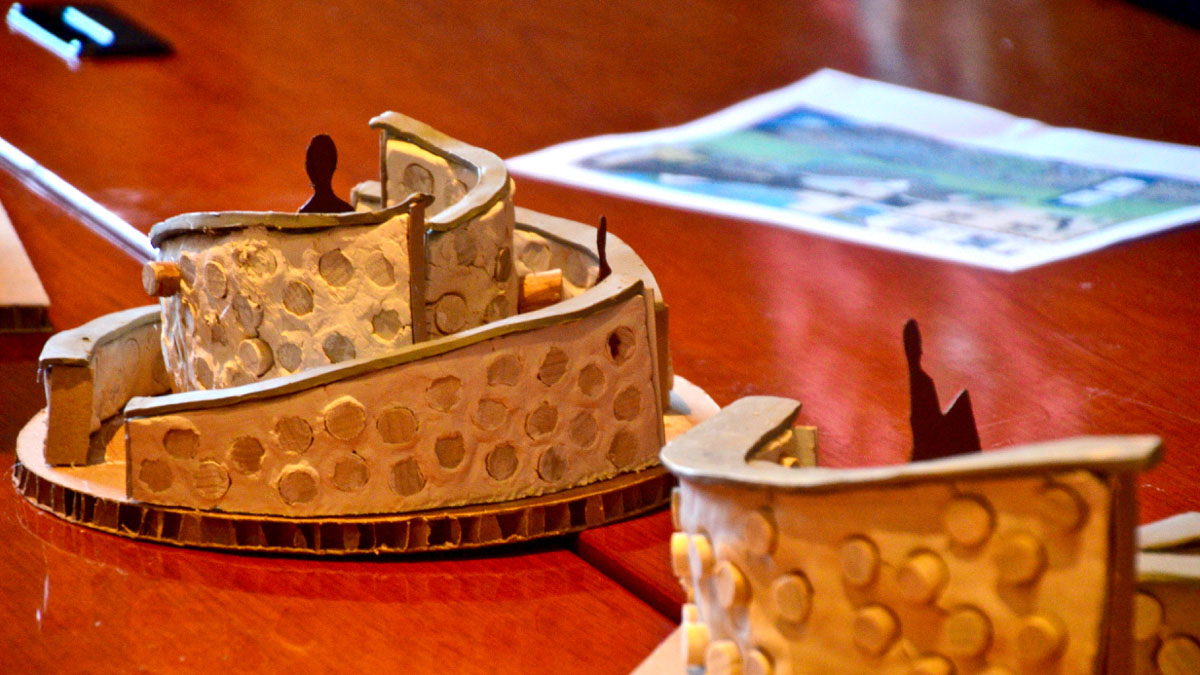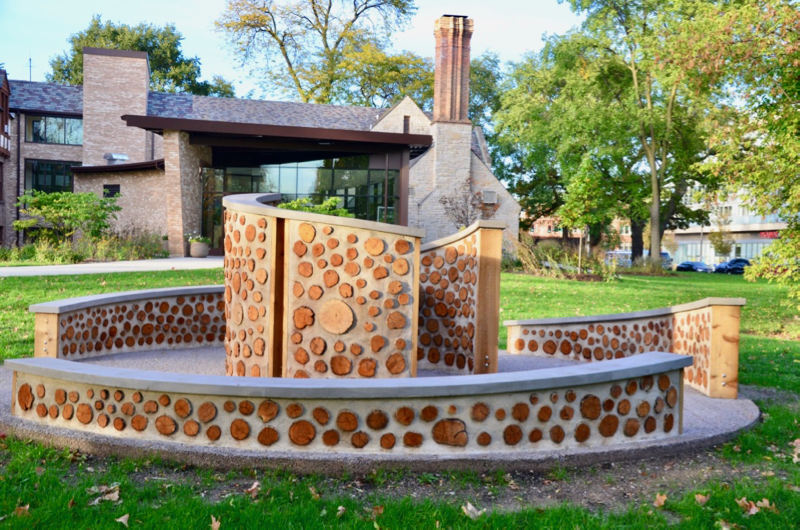 OPRF High School students design public art for Preserves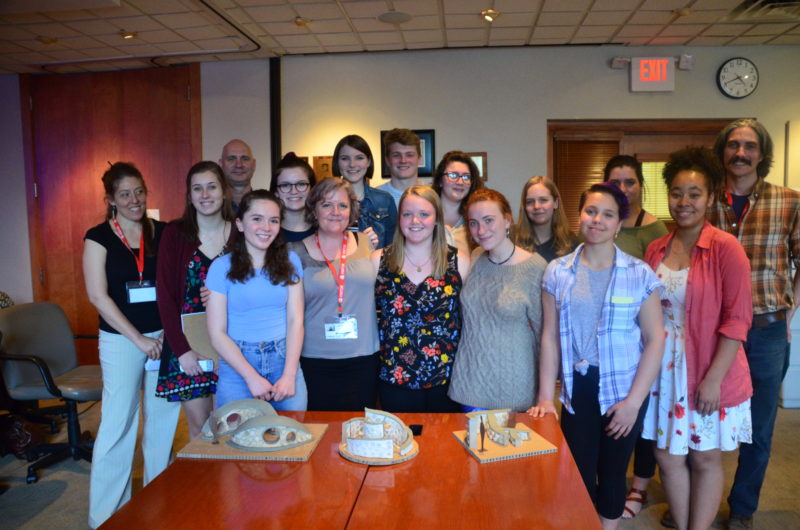 Standing around a table in a large meeting room, Oak Park-River Forest High School art students unveiled three proposals for public sculptures they designed to be installed at forest preserves sites this summer.
The 12 students began working on the project last fall. Meeting during three-hour workshops on Saturdays, they collaborated with Transit Studio artists Joshua Lantzy, Laura Miracle and Jamie Topper, who advised and guided them on how to consider the characteristics of the sites and materials, and the effects of time and weather.
As ideas took shape, students developed "a dictionary of forms," sketched out their individual concepts then merged them into group designs, which became three-dimensional clay forms. Finally, they built scaled cardboard models.
It was those models they showed to Forest Preserve District and Foundation staff during a mid-April presentation at the high school.
A $70,000 grant from the Foundation and CSX is funding the entire project, called "Nature Art at Gateway Sites."
The art pieces are meant to celebrate the role the Forest Preserves plays in the local community. Specifications outlined by the Preserves' Conservation and Experiential Programming Department call for the art pieces to be semi-permanent and constructed of natural materials that will naturally decay over time and become part of the landscape.
The high school artists spent about four hours each per week visiting sites, engaging stakeholders, observing how elementary school-age children might interact with the sculptures.
They "looked at inspirational examples to get ideas of possibilities for materials," said Grace Evans, a junior.
Finished sculptures will stand about five feet high and be made of something all too plentiful in the preserves— buckthorn, an invasive species constantly being cut down to make way for native plants.
Each of the sculpture designs feature "walls" that will be constructed from sturdy buckthorn logs and mortar, the tops capped with cement or stone. Together, the materials create a noise-cancelling effect, one of the students explained during their presentation.
To highlight the sculptures' features, students named them Branch, Rose and Fish.
Branch consists of connected walls that descend in height to represent the passage of time, which can be observed throughout nature as in the changing of seasons or erosion of organic structures, freshman Charlotte True explained as fellow students, District and Foundation staff and teachers looked on. The Rose sculpture features curved walls in a spiraling pattern similar to the flower for which it resembles, which are connected by a large tree branch.
After the presentation, Preserves staff sent the students feedback and suggestions that will incorporate into their final designs.
The gateway sites for the installation will be the Forest Preserve General Headquarters, Thatcher Woods Pavilion and Trailside Museum, all in River Forest.