By Jennifer Cronin

My passion for the environment started in my high school environmental science class. I was blown away about the complexity of our Earth and how some of my actions harm it, without my even knowing it. That's what inspired me to major in environmental science. And why I spent the summer supporting environmental restoration.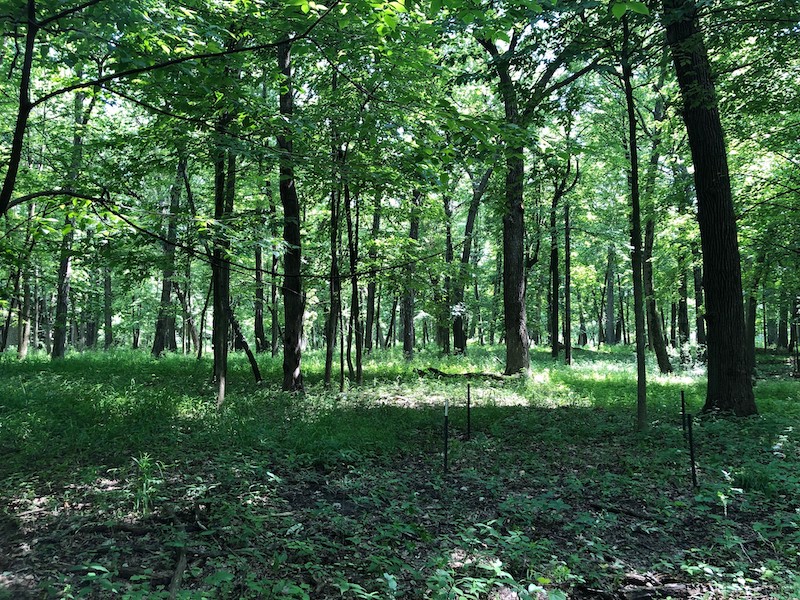 So, before I begin my junior year in college, I took on two internships that gave me a chance to see restoration work from different perspectives. For part of the week, I work on the restoration team at The Grove in Glenview, Ill. The other part of the week, I work here at the Forest Preserve Foundation doing a variety of assignments.
I started both positions with a love for the environment, although I wasn't exactly sure how I wanted to align that passion with a career. My approach was to take these two jobs with the hope of giving me a better understanding of career paths in the environmental field.
Working at the Grove
The Grove is a nature preserve and a national historic landmark. It's famous for the respected horticulturist John Kennicott and his family settling there in the 1830s. Its ecologically diverse landscapes, including wetlands, prairies, and oak savanna ecosystems, family programs, and historical tours attract visitors daily.
Exploring the 145 acres of The Grove, I've seen rabbits, deer, turtles, frogs, and snakes. All this wildlife and the beautiful forested areas make working at the Grove a daily adventure.
Throughout the summer, students and adults report to work ready to restore the preserves' natural areas. Our work involved a lot of invasive species removal. Invasive species are plants or animals that are not native to the area where they are growing. Invasive species are harmful because they will overgrow and kill native plants.
Restoration is the process of restoring an area to how it originally was. Before invasives arrived, the preserve had much more plant diversity. More plant diversity means more food and habitat for animals. Restoration helps increase the array of plant and animal species. It also improves ecosystem services like flood water retention.
Working outside all day can be exhausting, but I am inspired because I can see the direct impact of the work. Invasive species removal allows surrounding plants more space to thrive—a better chance to grow and seed. After brush removal, tree seedlings can grow with more access to sunlight. Seeing these results encouraged me to keep working outside and increased my interest in restoration.
Interning with the Forest Preserve Foundation
Here at the Forest Preserve Foundation, I experience a different approach to helping the environment. Although I work in an office building in downtown Chicago, my work still supports restoration. The Foundation supports restoration projects and youth internships within the Forest Preserves of Cook County. I am lucky to get a behind-the-scenes peek on how non-profit organizations can work to help the environment as well.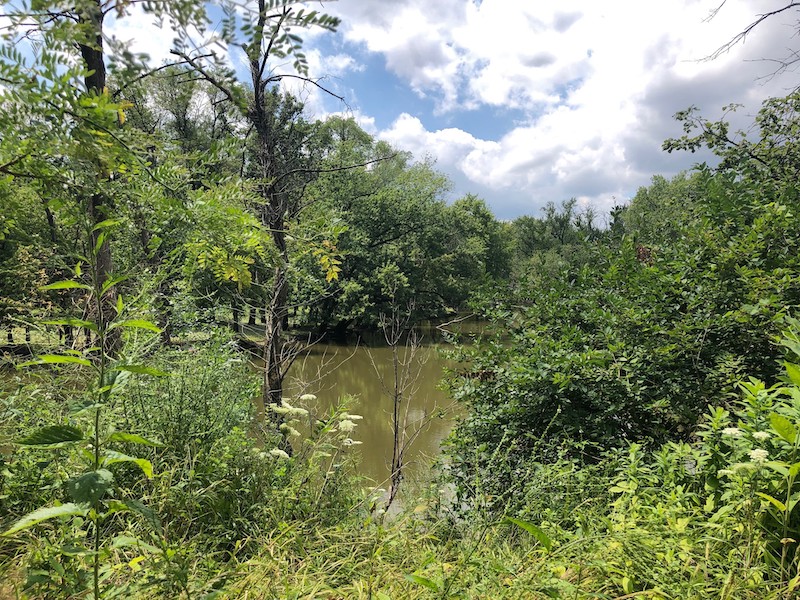 While working at The Foundation, I also am helping with the 8th annual Conservation Cup.  The funds raised at the golf outing are invested in programs that support the Preserves, such as youth conservation internships and restoration projects.
Recently, I spent the day with a Chicago Conservation Leadership Corps (CCLC) crew. CCLC is a youth internship program the Foundation helps support. We met at the Trailside Museum of Natural History in Thatcher Woods. We spent most of the day pulling out invasive thistles.
This gave me the chance to see how conservation programs informe students about careers in the environmental field. Most of the students with whom I talked expressed an interest in pursuing careers related to the environment.
It's been awesome to see how the Foundation not only helps the environment but also youth.
What I learned
Interning at two organizations, I realized that there are so many roles and paths that help support the environment. One doesn't have to be outdoors all the time make a difference for the environment. There are many options for becoming involved in volunteering in the Preserves, for instance, or discovering career opportunities in the environmental field.
Going forward

My exposure to different aspects of environmentalism has led me to become even more passionate about my studies. In school, I've been told a lot about environmental issues. This summer's experiences gave me a real opportunity to be hands on in the work that's actually addressing the issues.
I'm returning to college with a clearer picture of different paths and where I might be able to do my part to protect our environment. I am grateful for the lessons I learned. And I'm excited to jump into my studies with a fresh perspective.