By Shelley A. Davis
"Do I have time for this?" As the executive director the Forest Preserve Foundation, a small public-private organization in partnership with a government agency, that question often runs through my mind.
In early September, I attended the National Recreation Foundation's Nonprofit Executive Leadership program. I am always eager to take part in free professional development opportunities because frankly we don't have the resources for them otherwise. Still, I had to ask whether the Foundation could "afford" my time away, as it was one week before our largest fundraising event for the year.
Over the course of two and a half days, I met leaders who are working with the same challenges I am. During sessions and breaks, we shared the opportunities that our missions provide and the challenges of working with limited resources. For example, I was able to share with two other participants the work we had done with our young professionals committee and the ability we have had to leverage their volunteer energies.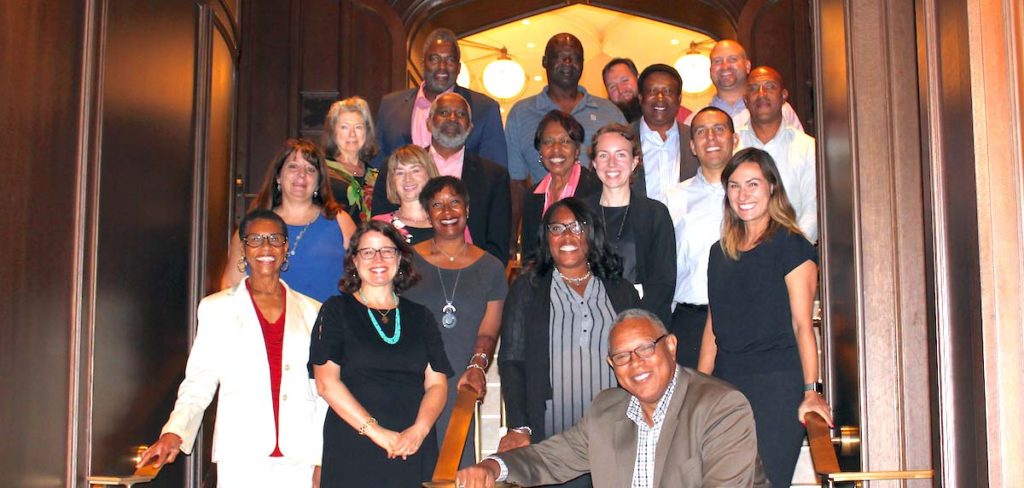 We also took two leadership assessment surveys. These assessments provided an opportunity to reflect on my unique strengths as an executive. Practicing in feedback sessions with my peers gave me new tools for participating in difficult conversations. We also were put through an exercise in team problem solving and negotiation. I learned how each of our styles complemented and hindered our ability to complete our tasks.
Finally, we talked about the value of understanding different perspectives. And how diverse perspectives that are valued contribute to high-performing teams. More specifically—my one of my observations in our negotiation exercise was—if the more introverted members of our team had held on to their positions a little more firmly and if those of us who are more extroverted (like me) had slowed down and listened more closely, we would have ultimately more successful.
So was the time away worth it? Absolutely, during those two and half days, I believe I made a dozen new friends. I came away with more tools to reflect, learn — and share with my team.
I also came away grateful for the creativity of the National Recreation Foundation. In addition to its grant to support the Forest Preserve Foundation's programs, it had the foresight to supplement its funding with a high-quality leadership training that our organization never would have been able to otherwise afford.
This experience demonstrated the true the power of philanthropy. By creating space for dialog and reflection, the National Recreation Foundation provided an invaluable contribution to the work that we do.
The National Recreation Foundation, based in Lake Forest, Ill., is a 501(c)(3) nonprofit charitable foundation dedicated to enhancing the role of recreation as a positive force in improving the quality of life of youth.
Shelley A. Davis is president of the Forest Preserve Foundation.