By Kathy Welton, guest blogger
We plant trees for many reasons. Besides the beauty and the myriad environmental benefits, planting a tree is good for the soul.
Trees represent the most basic form of connection. Their strong roots remind us to stay grounded. Their swaying leaves and branches remind us to bend before we break. And they provide a safe harbor for birds to either rest during migration or to build a nest for the next generation.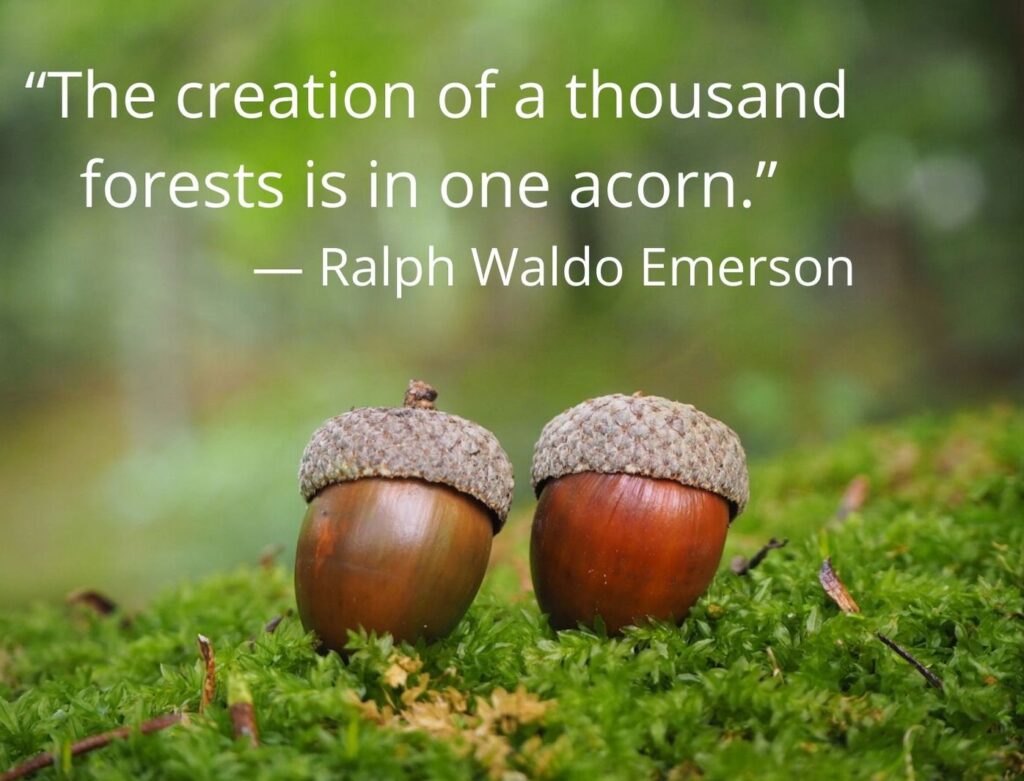 Trees also provide comfort. When my mother passed away nearly 25 years ago, our family planted a redwood tree in her honor. That tree is still there. I still find comfort that her resting spot is in Whispering Pines and the sounds of birds are always there to keep her company.
In researching ways continue to celebrate the spirit of my mother, I discovered the Forest Preserve Foundation and the tree planting and adoption program that it manages. In fall 2019, I chose to adopt a tree in her honor for Thanksgiving, which is traditionally around her birthday. The experience was extremely positive from start to finish, and the process definitely planted a hope in me for the beauty of forests.
Since 2010, a portion of the sales from my book projects at aka Associates have been used to support organizations that support sustainability from animals to wildlife.
In keeping with that commitment — starting the first day of summer, June 20, through the first day of fall, Sept. 22 —  I will donate $1 for every book sold toward adopting a tree in the Forest Preserves of Cook County.
Now more than ever, it is important to imagine new possibilities to benefit of our planet, to believe in the importance of giving back, and to inspire the spirit.
The Forest Preserve Foundation supports the planting of trees as part of its effort to help mitigate climate change. For more information about the tree adoption and planting program, or for your business to choose the Foundation as a charity of choice as Kathy did, please contact us at info@forestpreservefoundation.org.
Editor's note: The Foundation occasionally invites donors like Kathy Welton and subject experts to contribute blog posts. We welcome ideas and suggestions on topics that include climate change, restoration and conservation and personal reflections on outdoor experiences in nature, particularly the Forest Preserves of Cook County.