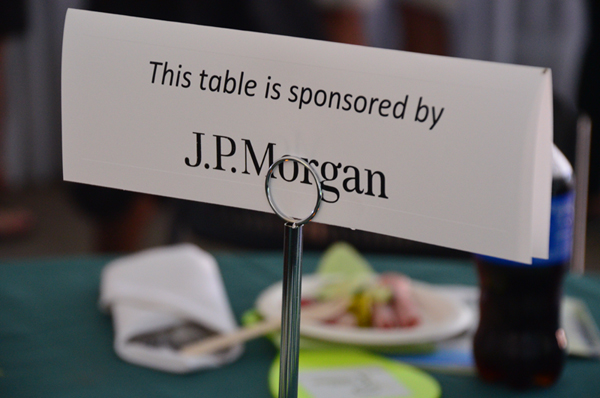 Since the Conservation Cup started six years ago, J.P. Morgan has been a top-level financial supporter of the event. And Mark E. Lester, an executive with the banking firm, has shown his support, too, by playing in the golf outing.
The Conservation Cup is the Forest Preserve Foundation's major annual fundraiser. This year's Cup takes place Sept. 14 at the George W. Dunne National Golf Course in Oak Forest, Ill.
Lester, executive director in J.P. Morgan's government banking group, says he and the company "think it's a great event along with the Forest Preserve Foundation's initiative to support youth programs tied to expanding the reach of the Forest Preserves in Cook County."
As for his hitting the course every year, Lester says it's personal. "I live in Cook County and want to show my commitment to helping the Foundation achieve its goals and continue to drive the mission of the Forest Preserves."
Lester's strong commitment to the Cup and Foundation eventually led to his being asked to join the board. "It was a natural transition,'' he says. He came on board last fall.
With the next cup less than two months away, Lester looks forward to playing the course at Dunne again. "It's amazing that the Forest Preserves has a championship caliber course such as George W. Dunne for us to have this event on," he says. "It's a hidden jewel and many people forget that it is actually part of the Forest Preserves. It's one of the more challenging courses that we have within the county public network of golf courses, so I appreciate the opportunity to play the course and being out among the greatness that is the preserves."