After serving on the Conservation Cup Host Committee last year, Justin Erkfritz-Gay had an opportunity to become more involved with the Foundation's annual—and largest—fundraiser. He was asked to take on the role of committee co-chair. He agreed without hesitation.
"It's a great opportunity for me to do more and continue the legacy of making the Cup a great event," Erkfritz-Gay says.  Another good reason, he adds, is "to try to beat the goals that we had last year for fundraising and create more opportunity for programs" that the Foundation supports.
The other co-chair is Foundation board member Claire Williams, who returns in that role for the third year. The 2019 Conservation Cup will be held on Thursday, Sept. 12.
Erkfritz-Gay, a vice president in the government banking area of JP Morgan Chase & Co., has participated in the mid-September golf outing for several years. "I came as a guest initially, then enjoyed the event and the fundraising it was doing in helping the programs that support youth in the county and city."
Golfing is certainly the centerpiece of the day — and a chance for sponsors and their guests to enjoy playing surrounded by nature on the top-rated George W. Dunne National Golf Course in Oak Forest.
"Obviously the golfing is fun," Erkfritz-Gay says. "We were blessed with great weather last year." He's hoping for the similar weather, sunshine and blue skies, this year.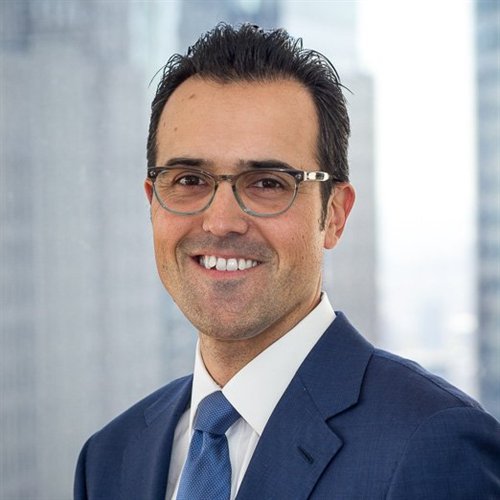 He also looks forward to the other highlight of the day, when guests show even more support for the Foundation during the live auction just before dinner.  Of last year's bidding, which was lively and competitive, Erkfritz-Gay considered it "one of the more fun parts of the evening. To see the auction and see who's participating and the excitement that gets generated with the funds that are being raised, I think people who stick around appreciate that."
As the father of three small children, Erkfritz-Gay doesn't get to golf as frequently as he would like, he says, so he looks forward to events like the Conservation Cup.  "It's the perfect excuse to get out on the course" and do something worthwhile at the same time.